The giant panda was shown in a video uploaded to Douyin, a Chinese version of TikTok, attempting to eat a healthy carrot snack when it became lodged in its throat. 
A worker, whose surname was Yang, is shown in the video rushing over to perform the life-saving maneuver.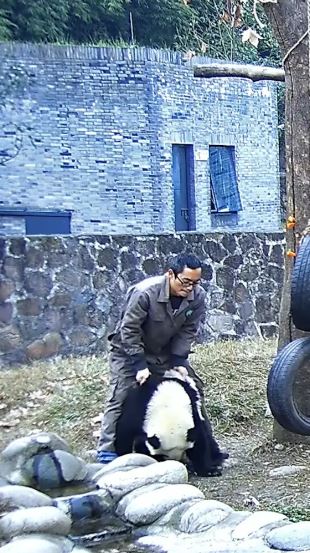 As per an Asia Wire report, the video caption of the Douyin post reads, "During eating bamboo, the giant panda was choked by a carrot.
The breeder saved the giant panda with the Heimlich maneuver." In the video, the viewers witnessed Yang hurrying over and patting the panda's back to dislodge the carrot.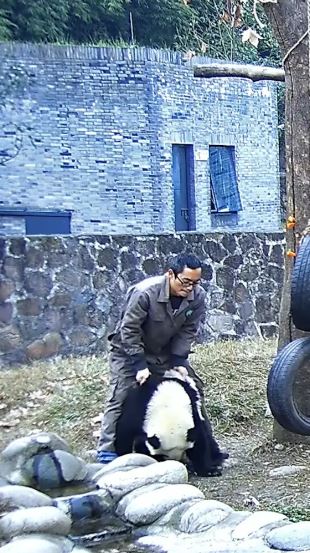 After a few unsuccessful attempts, Yang lifted the 500-pound panda and shook it vigorously until the carrot was expelled.
Qingqing, a giant panda born in August 2015 and transferred from the Bifengxia Panda Center in Ya'an City, Sichuan Province along with three other siblings, was identified by the China Conservation and Research Center for Giant Pandas.
The panda is known for its mischievous nature and has earned the nickname "Crawling Coal" from visitors at the zoo due to its love of rolling in the dirt.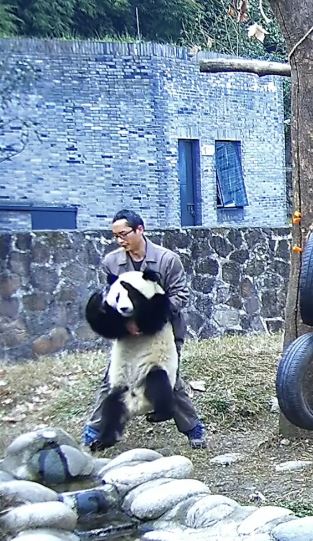 Breeder Yang's quick action in performing the Heimlich maneuver on the choking panda earned him several compliments from Douyin users, with one user noting that he did his best despite struggling to hold onto the panda. 
Another person commented that the keeper performing the Heimlich maneuver on a bear weighing over 440 pounds must have been quite challenging.