Alejandro Núñez Vicente, an airplane designer, has proposed a new design for budget airline travel, which involves passengers sitting on top of each other to reduce cramping and improve comfort.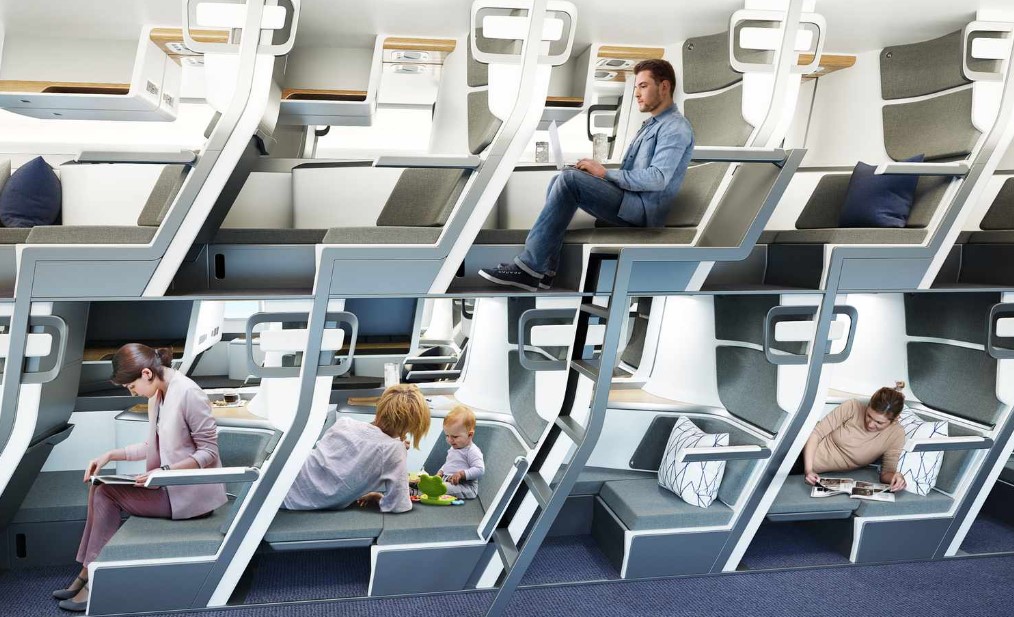 "If you asked me before, I would have said maybe it's just a university project. If you asked me now, after all the hard [work], after all the effort of many, many people – I would say that now this is more of a reality. We see it as the future of the economy class," he explained his Chaise Lounge Airport project.
Despite its seemingly unappealing concept, 23-year-old airplane seat designer Alejandro Núñez Vicente believes double-level seating is the future of economy flying.
The Chaise Longue, designed by designer Juan Núñez Vicente, is not a solution to the issue of cramped plane seats. Instead, it aims to provide more comfortable seating for some passengers.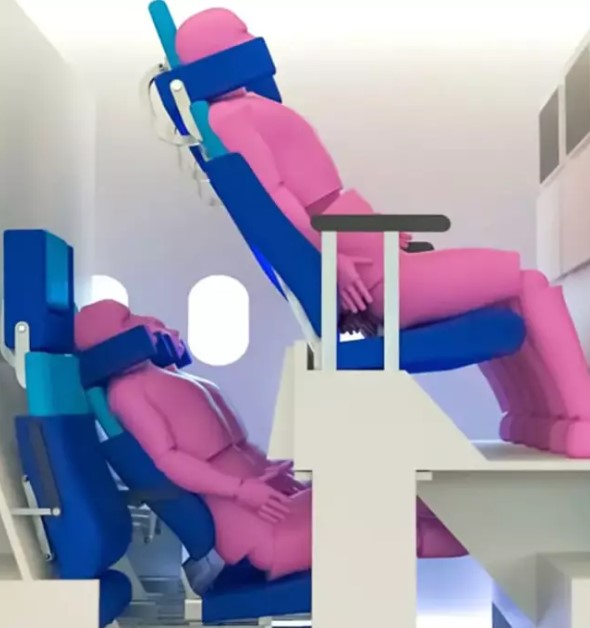 Núñez Vicente, who is 6 feet 2 inches (1.88 meters) tall, believes the Chaise Longue was created to solve the seat problem, not worsen it. He admitted that Chaise Longue's appeal for airlines is the increased passenger headcount, despite potential claustrophobia and criticisms that it may be aimed at airlines cramming more plane seats.
"People can talk and they always hate innovation in some ways," he said
"Most of the time when they show you something new, everyone hates it at first, they're scared of change. But the more you show it, and the more you develop it, and the more they see it, the more they get used to it," Núñez added.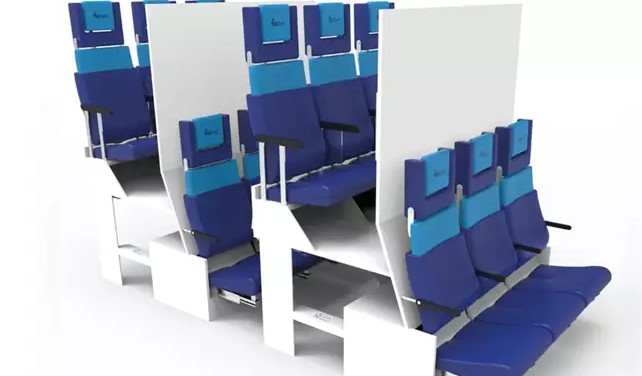 Núñez Vicente's latest prototype, the Chaise Longue, will be tested by airline executives at the Aircraft Interiors Expo. Vicente is eager to receive industry feedback and invites other travelers to give their opinions. He received multiple requests to test the prototype in Madrid, Spain, after the Chaise Longue's success in 2022.
"We have had people coming to try it, famous people that saw the article, and they were like, 'I want to go and try it,'" says Núñez Vicente.
"We do try to adapt to every single constructive feedback that we get. That's how we move forward," he shared.
Núñez Vicente's concept gained virality, sparking debate and eliciting reactions from potential passengers, including outrage, bemusement, and curiosity.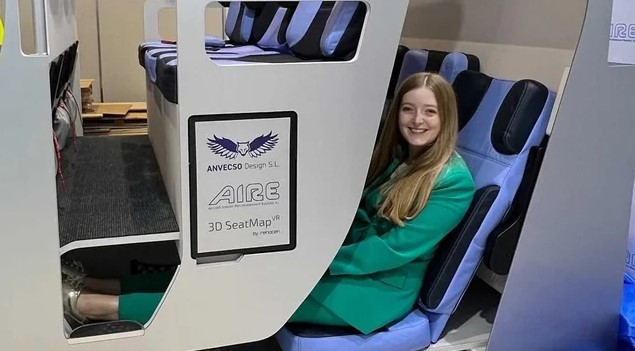 One Reddit user wrote: "The lower seats look like a s***show to get in and out of."
Another said: "The mock-up is disturbing even as it is a preliminary version."
Others expressed concern for the safety of passengers on the lower deck, who appear trapped under the seats above.: "Lower seats will never pass emergency safety requirements."
One user's comment explained: "The safety requirements for both sets are unlikely to be met due to the interference between upper and lower seats, and the requirement for an entire aircraft evacuation in 90 seconds, which these seats may not meet."