Whether you prefer a chicken salad or egg mayonnaise, a sandwich offers a convenient lunchtime choice.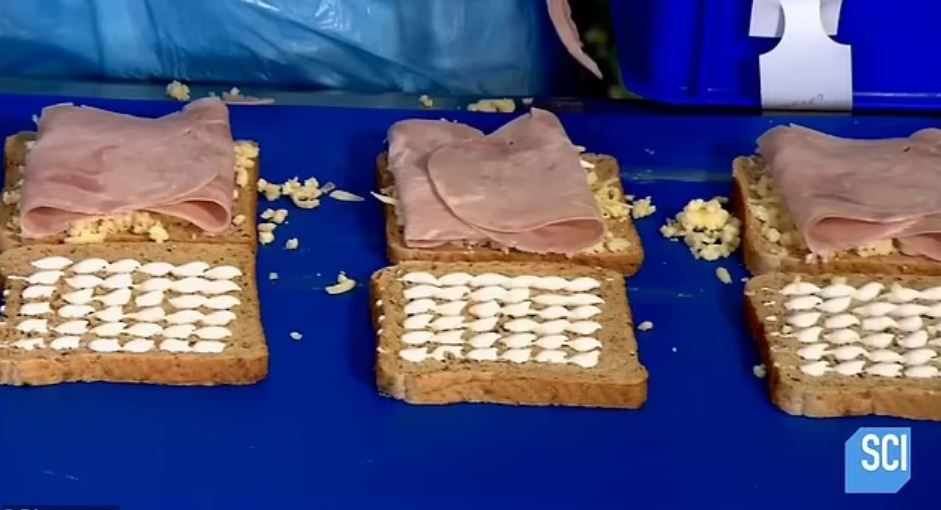 However, people are only now discovering the process behind their pre-packaged meals, leading some to claim they're vowing never to eat them again.
Upon witnessing the manufacturing process of pre-packaged sandwiches, significant numerous people are beginning to develop a lasting aversion due to the methods employed.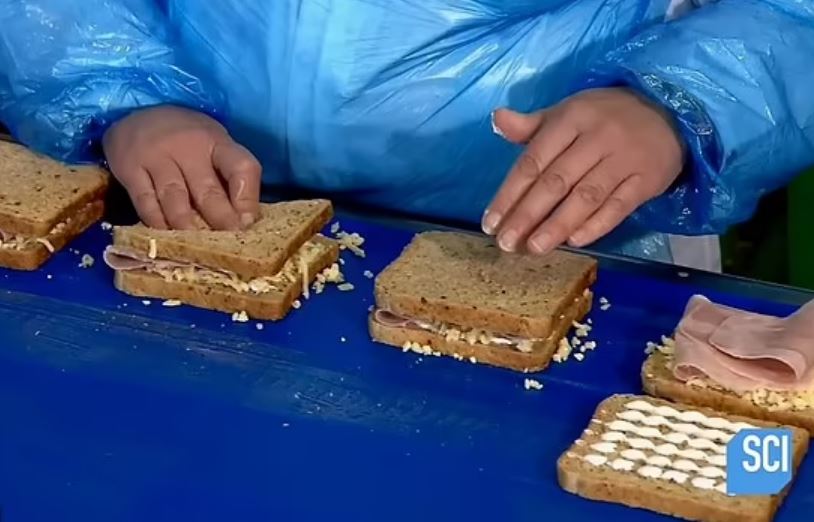 The sandwiches appear to be created on a rapid assembly line without much attention or care, as depicted in a video showcased on the YouTube channel of the US show 'How It's Made,' hosted by the Science Channel."
The video commences by elucidating that retailers 'specify which ingredients they want in their sandwich order and the factory sets up the assembly lines accordingly.'
Depending on the customers asks, pre-packaged sandwiches are crafted using two primary methods.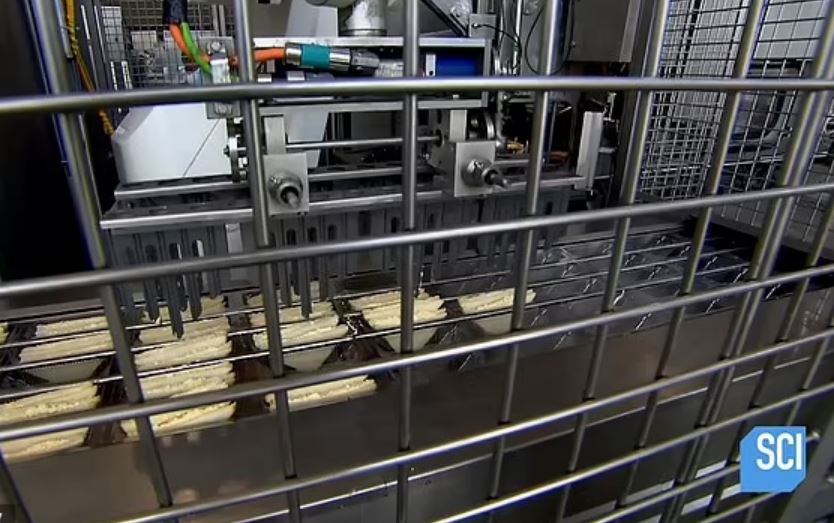 A segment of the video demonstrates the production of sandwiches tailored to specific specifications and ingredients, achieved through a combination of automated machinery and manual effort, resulting in the sandwiches found on supermarket shelves.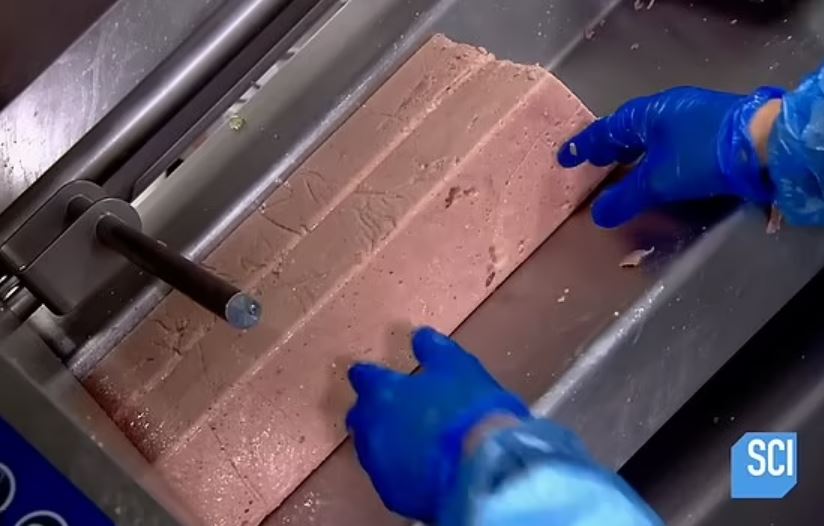 The camera captures workers as they load freshly sliced bread into an automated apparatus, meticulously inspecting for imperfections and discarding any slices that appear less than perfect.
Subsequently, the bread is divided by a machine, followed by a roller that evenly spreads butter across each slice, progressing them to the subsequent phase for the application of mayonnaise.
Human intervention is required for the addition of fillings, particularly when 'more precise' selections are requested.
The documentary presents a scene wherein workers' hands incorporate grated cheese and slices of cold ham onto each sandwich, assembling them before a machine deftly cuts them into triangular sections, ready for packaging.
Another segment illustrates the mass production procedure for crafting sandwiches using identical components, executed within a fully automated assembly line that encompasses all stages, ranging from mayo application to filling mixing and sandwich assembly.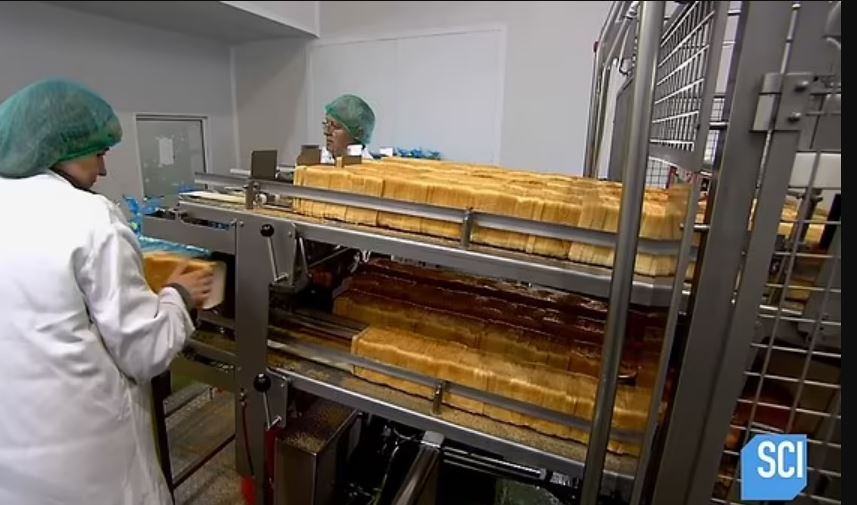 The documentary captures the sequence of an assembly line, where sandwich fillings are dispensed onto bread slices through a nozzle, after which a robotic arm of a machine slices and arranges the sandwiches, preparing them for packaging.
While certain perturbed viewers have sworn off sandwiches upon encountering some less-than-appetizing fillings, others have emerged somewhat impressed.
One person commented: I would be more upset if it weren't for the fact that these sandwiches are either destined to be sent to jails for prisoners to eat or gas stations to sit on shelves until they expire and are thrown away. In either case, it's not something I would ever eat, so I'm not going to care.
A second said: I worked in a factory while I was at university 20 odd years ago. They made Ginster products, sausages, etc. I had to put lettuce on bread on a conveyer belt for the whole shift. I went home and dreamt of lettuce 
A third wrote: I don't care how clean they are. Wear gloves. What's to say they aren't wiping sweat off their faces with their hands or scratching an itchy bum crack? I suppose they can still do those things with gloves but it's surely still better   
Another said: If you are worried about your sandwiches being touched by bare hands then I'd advise you to never eat out anywhere! The only time you are legally required to wear gloves in a food prep setting is if you have a cut with a plaster covering it as it stops contamination from plasters falling off/in. Every food prep worker is required to wash their hands with antibacterial hand wash before, after, and even in between handling food and that's all that is needed!
Watching the video below: