We are all aware of the importance of eating fruits and vegetables to maintain clear and healthy skin, but can it also lead to a sun-kissed tan? 
A viral TikTok video claimed that increasing your carrot intake can give you a natural-looking glow.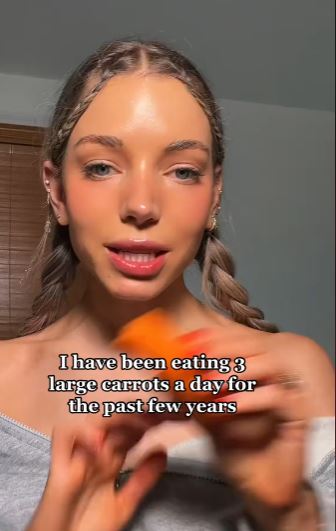 In the footage, the content creator Isabelle Lux claimed that by consuming three large carrots daily, you can alter your skin's natural undertone, resulting in the appearance of a more bronzed color. But is there any truth to this claim?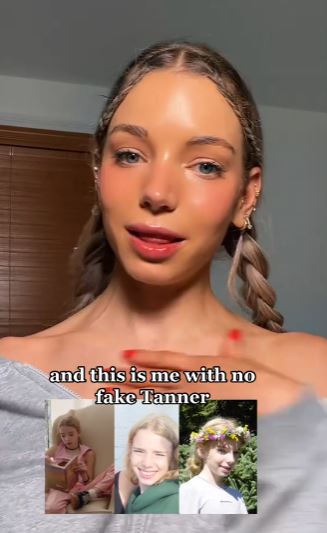 One person said: Years ago when I was vegan and there weren't so many options in the market like nowadays I ate too many carrots, pumpkins, papaya, and other beta-carotene rich foods... my skin, my eyes, and even my nails all turned orange.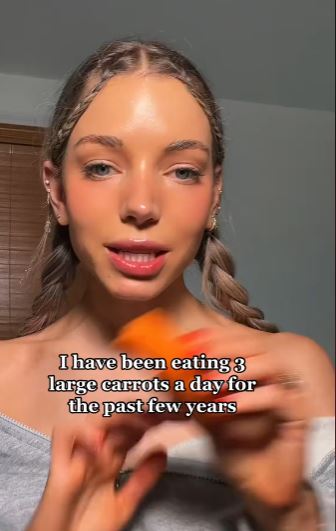 A second wrote: I never wanted to get tanned, I hate that, but when I was little I enjoyed carrot and other fruit juice and always had my palms and soles purely orange when drinking it too much.
A third commented: My husband, as a child, ate an extraordinary amount of carrots. He did get orange, but it certainly didn't look like a tan.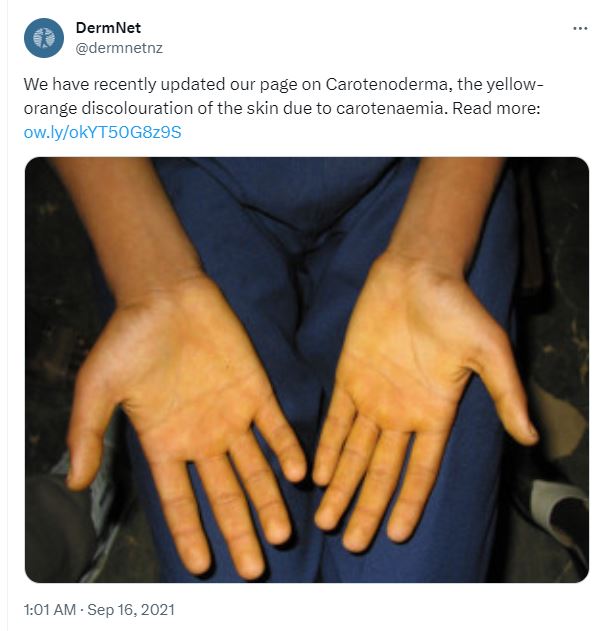 According to a piece in The Conversation, dietitian, researcher, and lecturer Emily Burch, along with Professor of Community Health and Wellbeing Lauren Ball, said: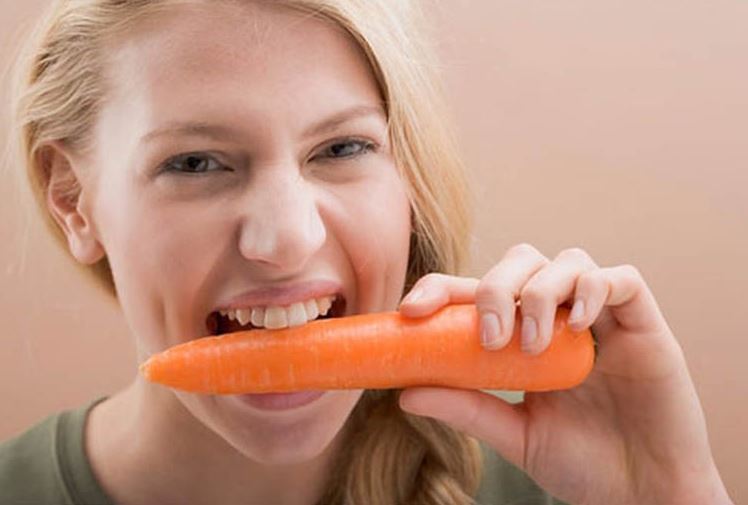 "Carotenoderma gives your skin a yellow/orange pigment that is not the same color you'd turn from a sun tan," 
"It is concentrated in the palms of the hands, the soles of the feet, and smile lines near the nose."
Carotenoderma usually occurs in young children and infants. It occasionally affects adults, though it usually happens through exceptional circumstances.
While a change in skin color can be concerning and may resemble jaundice, carotenoderma is usually harmless and can be resolved by discontinuing the consumption of carrots.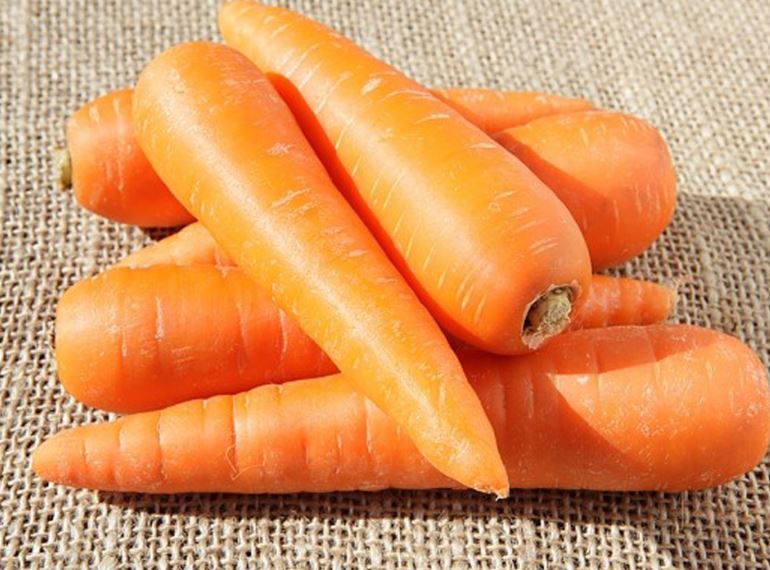 Overdosing on vitamin A solely from carrot consumption is not possible since carrots contain a precursor to vitamin A, rather than the active form. However, there is evidence suggesting that carotene supplements increase the risk of lung cancer in smokers and former smokers, which may not be a worthwhile risk to turn an unhealthy shade of yellow.