The phenomenon caught attention in 2019 when Twitter user Aaryn Whitely noticed an 'identical' freckle in the exact same spot among her friends.
The post was dug up on Facebook, causing it to go viral again and leaving many women astonished at their matching freckles.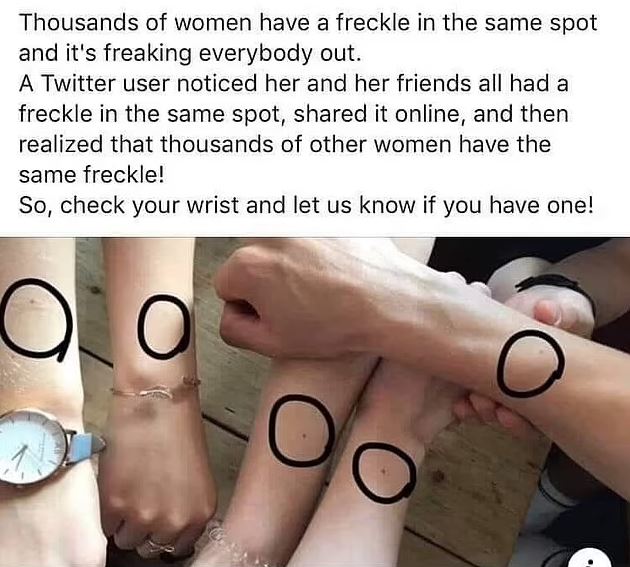 Meanwhile, thousands of women shared pictures of their freckle spots, adding to the overwhelming evidence.
These freckles often appear on areas exposed to UV rays, such as the chest and wrists.
According to Feng Shui, having a pronounced spot on your right arm may signify that you could face more challenges and need to work harder to achieve success compared to others.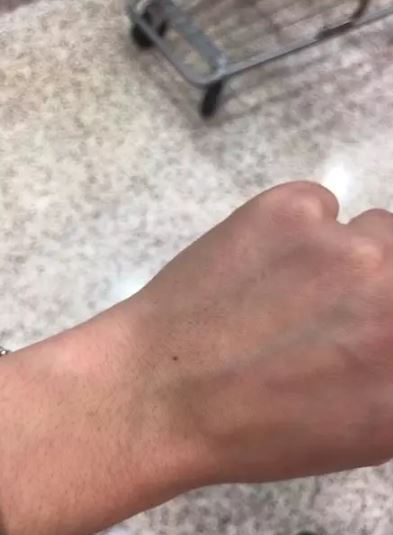 However, Healthline explains that the common spots on the wrists are usually caused by sun exposure. We often overlooked when applying sunscreen. 
An explanation was provided in an article by Healthline, 'It's a myth that all women have a freckle on their wrist. Many people have freckles on their faces or hands because these body parts are commonly exposed to sunlight,' 
In 2019, TIME magazine approached Dr. Joyce Park, a dermatologist, to hear her thoughts on the phenomenon.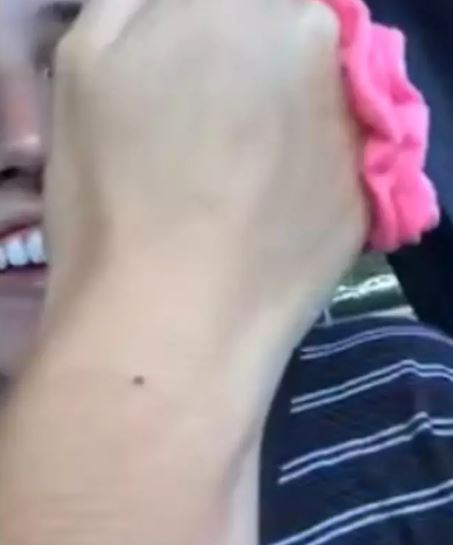 Dr. Park explained: "Freckles are basically areas of the skin where you have more pigment or melanin deposition from UV radiation.
"The forearms, the wrists, and the hands are really common spots to get that exposure.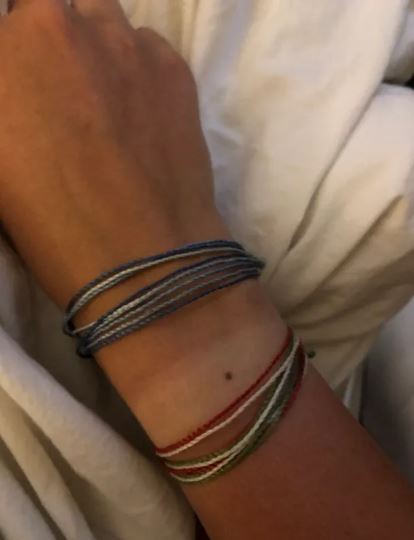 "If you think about it when you're driving, that side of your wrist and hand are just constantly being exposed to sunlight, even if you're wearing sleeves."
While Dr. Joshua Zeichner, another dermatologist, offered a different perspective.
"What we are actually seeing in these photos are moles or 'beauty marks'", he suggested.
"These spots are harmless overgrowths of pigment-producing cells, causing small brown spots on the skin."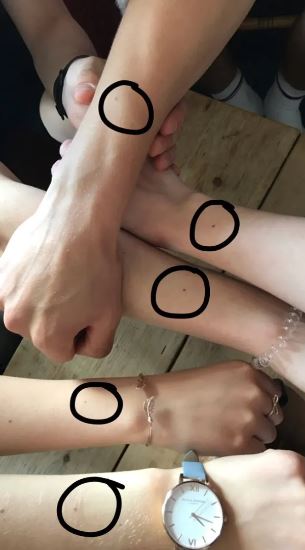 A lot of people have the same freckle in the same place and shared their thoughts about this phenomenon
One person said: I was convinced i didnt but i checked and theres literally a small one there??? 
Someone else disagreed: I was born with mine, and my daughter was born with hers. Both on the same spot, right side, top of the wrist. Don't think we got much sun exposure in the womb lol   
Another commented: This is so weird , I checked and I have one!! So bizarre 
Someone added: I had it when I was younger but it slowly disappeared as I got older Thích