Food enthusiasts have been surprised to discover that they've been slicing vanilla slices incorrectly for years.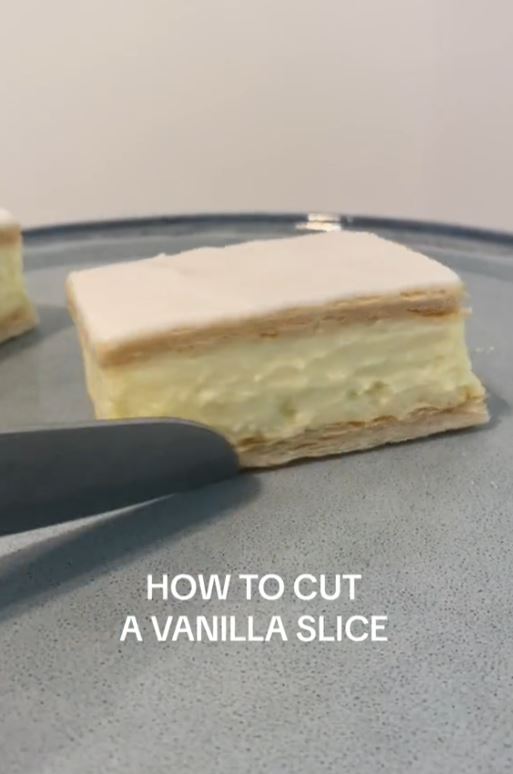 Professional bakers at Melbourne's Ferguson Plarre's Bakehouse have finally unveiled the 'proper' method for cutting a vanilla slice, preventing the puff pastry from flattening and the custard from spilling out.
Traditionally, most people attempt to cut the dessert from the top, inadvertently disassembling the slice and compromising its structure.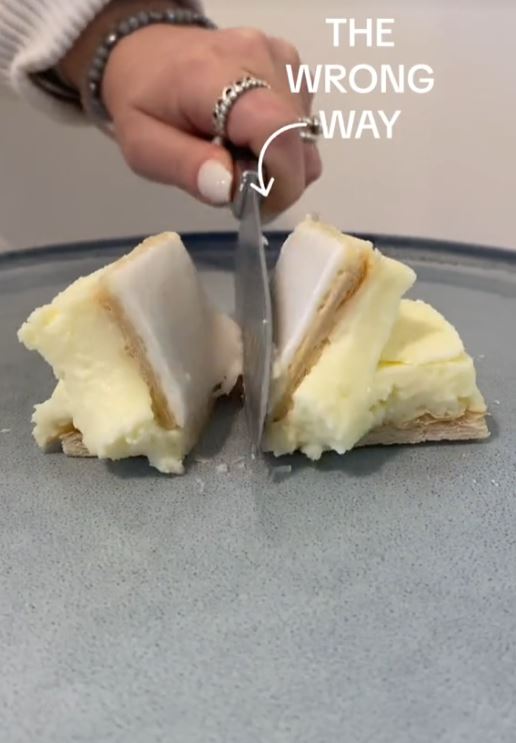 The bakers have revealed that the correct approach involves turning the slice on its side, allowing the knife to apply most of its pressure to the vanilla custard.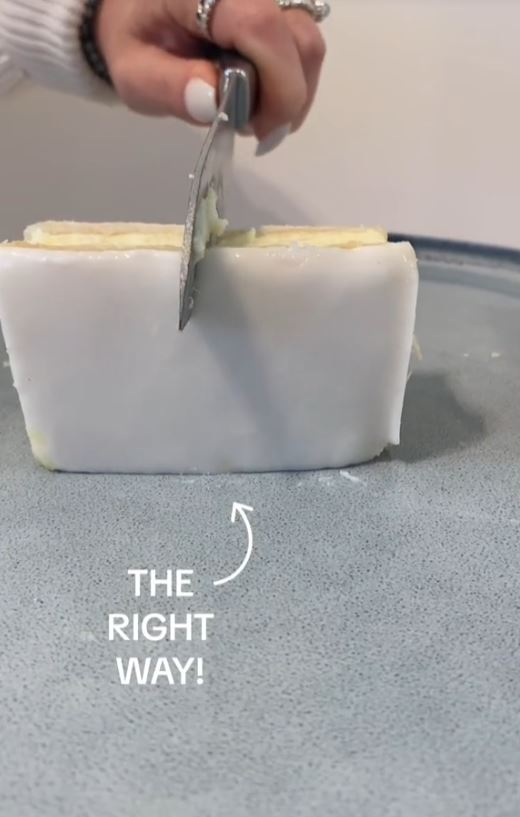 The outcome is a perfectly divided vanilla slice with minimal mess and leakage. Some individuals have humorously remarked on the necessity of knowing the correct way to cut a vanilla slice in the first place.
One person said: Saw through the top pastry layer with a serrated-edged knife, then swap to a sharp blade and push down through the rest. If it has fondant on top, heat the blade in boiling water first.
A second wrote: Nope it's Unaustralian to cut a vanilla slice. You squeeze it so the custard comes out at the sides and eat the custard that way. Then start eating the whole thing with whatever custard is left in the pastry.
A third commented: I don't share cakes or desserts so no need to cut them in half. I do miss the real cake shops we used to have, fresh daily. Now well who knows when it's been baked!
Someone else said: The vanilla slice is supposed to cut easily because the pastry is crisp. This looks great and probably tastes great.
You mean I can eat them in a way that won't squish all the custard out!? Another added. 
Watching the video below: