Fortunately, she reached out to Yvonne and the Holmes & Marchant Shanghai office. The staff here were ready to provide the pregnant mother with necessary conditions for her to successfully "give birth". The staff at the office even decided to call her Boba because she was so… round!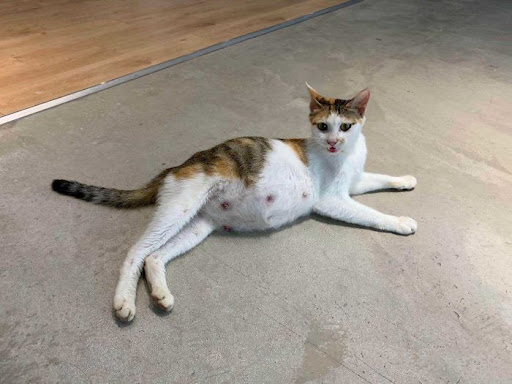 "The cat meowed like she was asking for help for her children and herself," Yvonne said.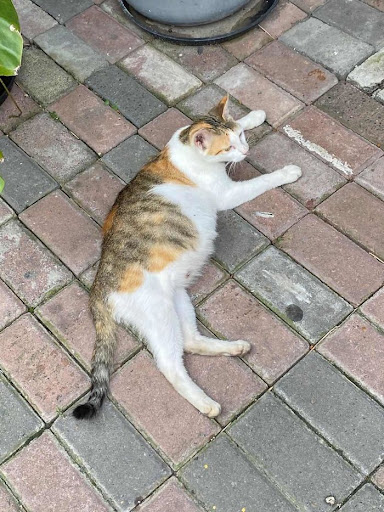 "We created a private space for Boba in an empty meeting room. Everyone also prepared a toilet box, high-quality bedding and food (canned tuna, fresh fish, milk) that cats love."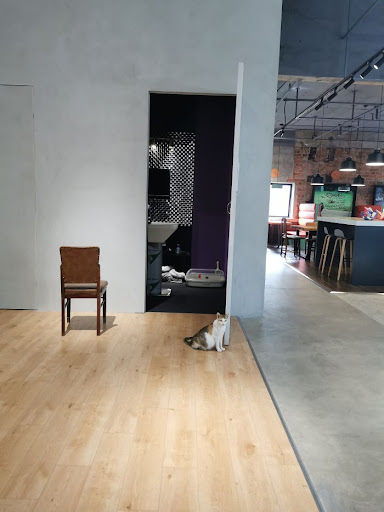 During her stay at the office, waiting to give birth, Boba was friendly with everyone and seemed very pleased with the safe location. After a big stormy night, the next morning the staff came to work and were surprised to see Boba gave birth to 8 lovely kittens.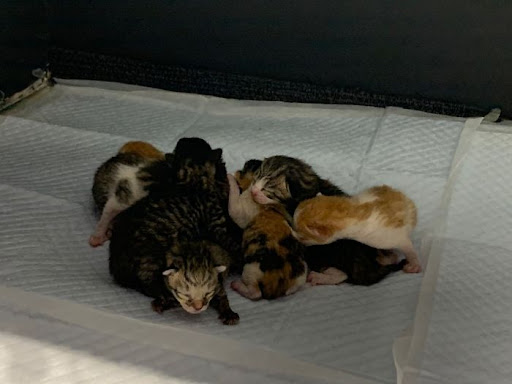 Newborn kitten at just a few hours old
Boba is exhausted but still breastfeeds and cleans the children. She gave birth to 4 boys and 4 girls.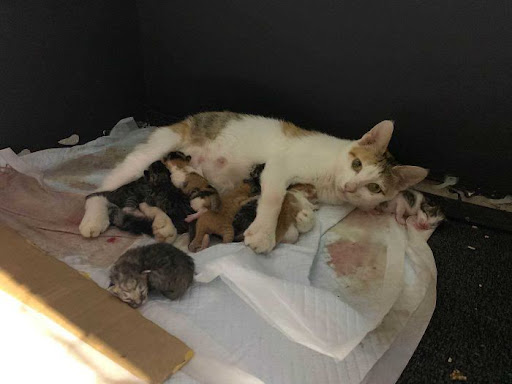 Boba is a very responsible young mother. The babies were all young and the staff couldn't tell them apart at first.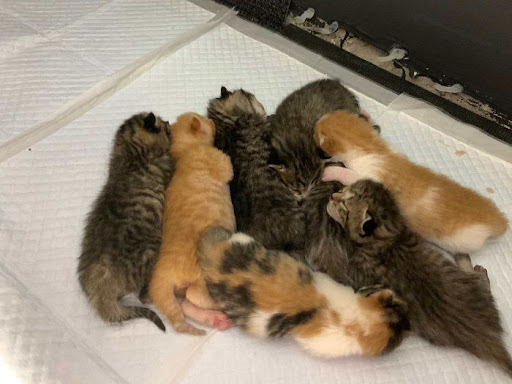 When the kittens turned one month old, the staff moved them to a larger meeting room so that both mother and kittens could move freely.
Boba is a good mother and knows how to take care of her children. Since it's an office, the staff is looking for someone to adopt Boba and her children. Currently, Boba and the children are still enjoying a comfortable space with absolute safety.