According to Marsh's interview with WASZ 3, he never expected such a big creature to be inside. CCTV footage recorded the event and showed that both Marsh and the bear appeared to have a similar level of fear. 
The principal of Zela Elementary in West Virginia, James Marsh, had a terrifying encounter with a black bear on Monday morning while unlocking the school's dumpster for the cafeteria staff.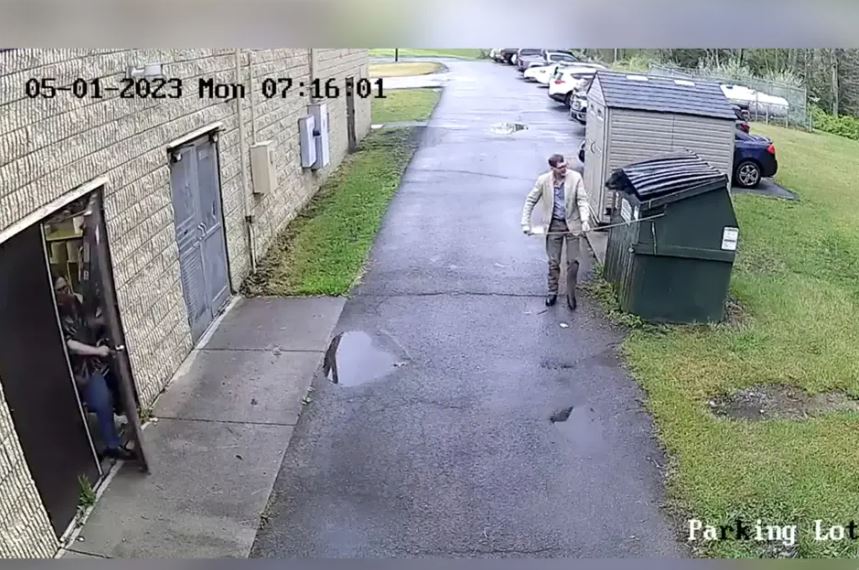 After briefly locking eyes with the bear, Marsh takes off running in one direction, while the dumpster-diving animal bolts off in the opposite direction. Marsh admitted to being extremely surprised, saying that he had never been that close to a bear before, and doubted that many people had.
He also noted that at such close proximity, bears do not seem friendly. As the bear ran away, Marsh put his hands on his knees to calm his racing heart.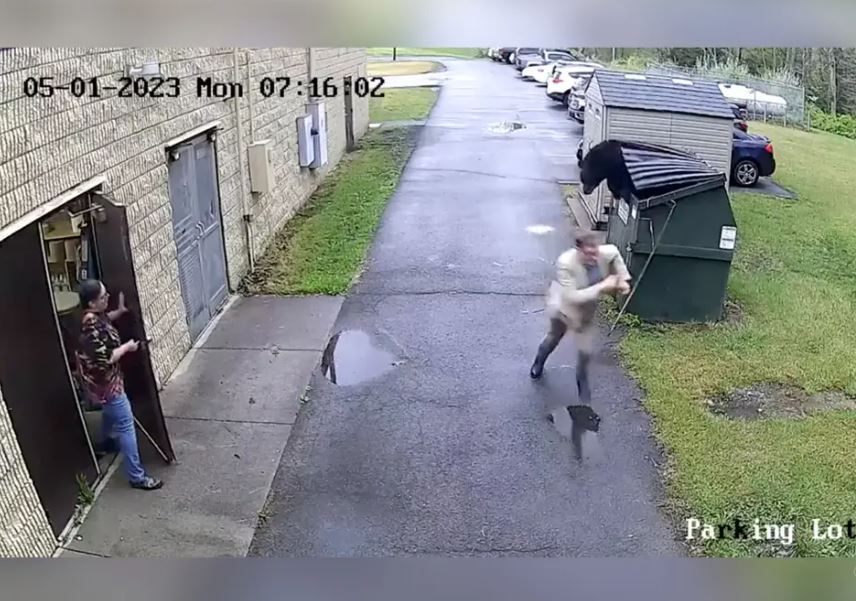 After noticing a black bear roaming around the trash, Principal James Marsh of Zela Elementary in West Virginia began locking the dumpster, hoping to deter the bear from returning. However, he was surprised when the bear suddenly popped out of the dumpster with a loud growl, catching him off guard.
"I didn't even get to open the lid. It just popped out of there like a jack-in-the-box. It let out a pretty loud growl or roar actually, and that was about the most intimidating thing of the whole event," Marsh said.
The incident was caught on CCTV and quickly circulated among staff and students, making it difficult for the school to get back into its Monday routine. Despite the scare, Marsh found humor in the situation and shared the clip with students who found it hilarious.
"The students at the school, they wanted to see it, and I showed it to all of them. They thought it was just hilarious. I had a couple of little girls tell me when you see a bear, you're not supposed to run," Marsh recounted.