Eleazar Rodríguez Hernández, a dedicated dad, wears a pink leotard and matching pink tutu while accompanying his daughter to watch the new Barbie film together.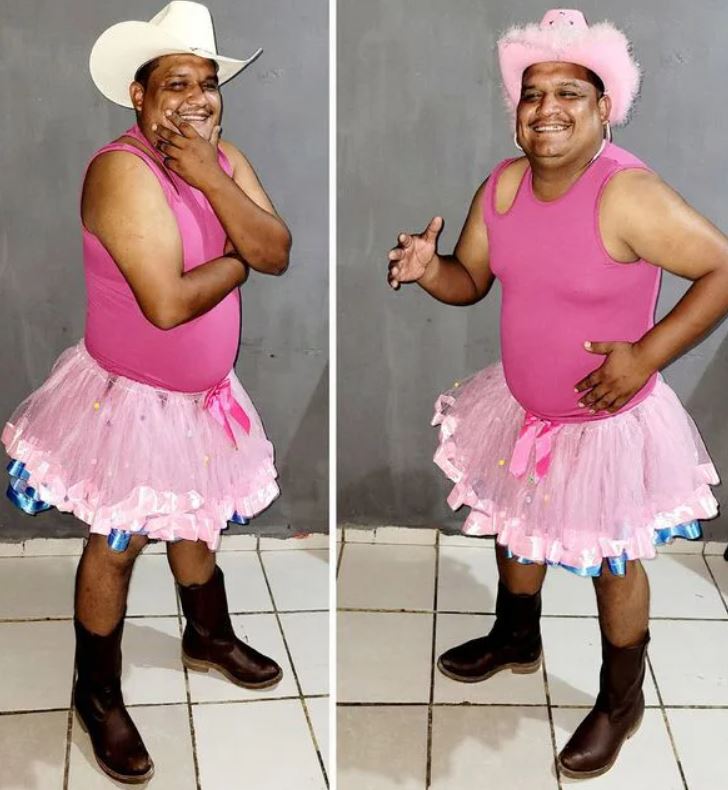 The long-awaited Barbie movie has finally hit the screens, and many parents and children alike have eagerly bought tickets to witness the enchanting world of Mattel in the cinema.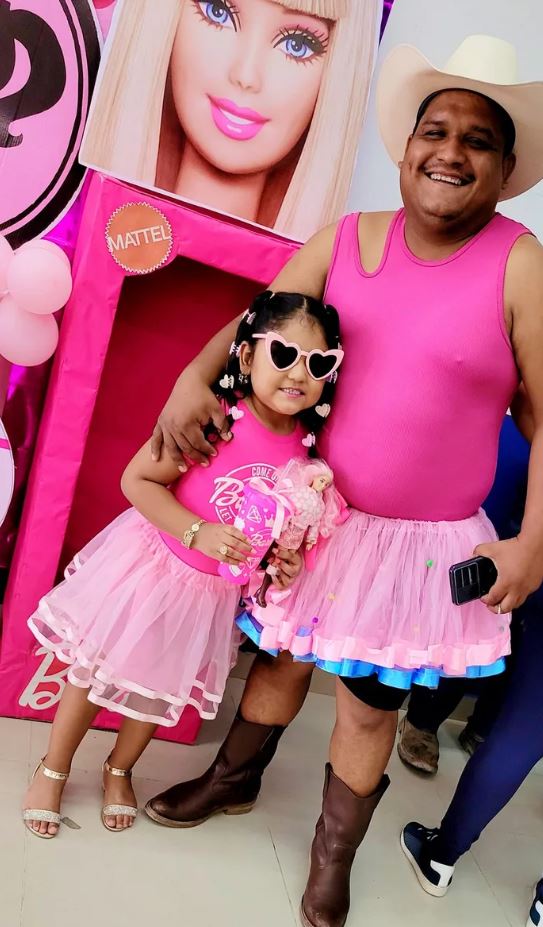 Margot Robbie, the lead actress, stated that the film is "for anyone," and Eleazar Rodríguez Hernández, a dad in Mexico, has truly embodied this sentiment, capturing hearts online.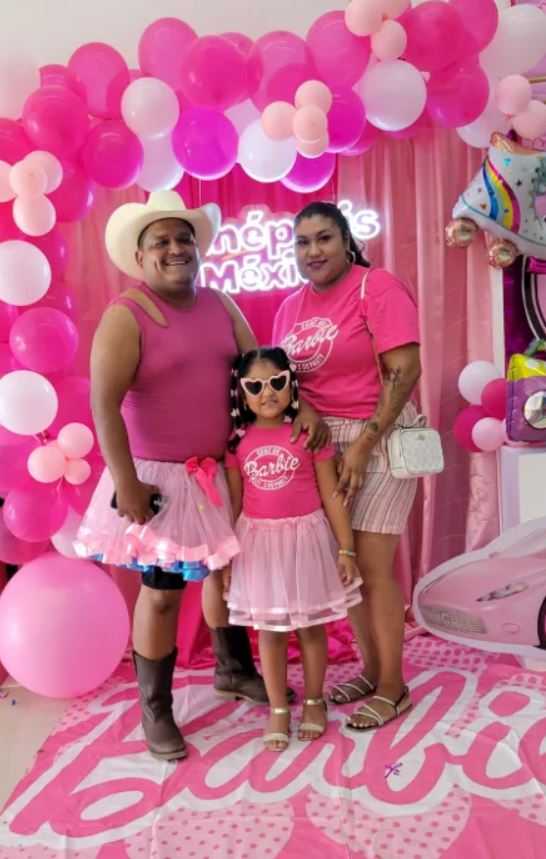 He took his daughter to see Barbie at the Cinépolis cinema in Nuevo Laredo, Tamaulipas, México earlier this week.
Eleazar was seen dressed in a pink leotard and a white tutu, complemented by a cowboy hat and boots. Confidently, he purchased two tickets for the film, catching the attention of onlookers.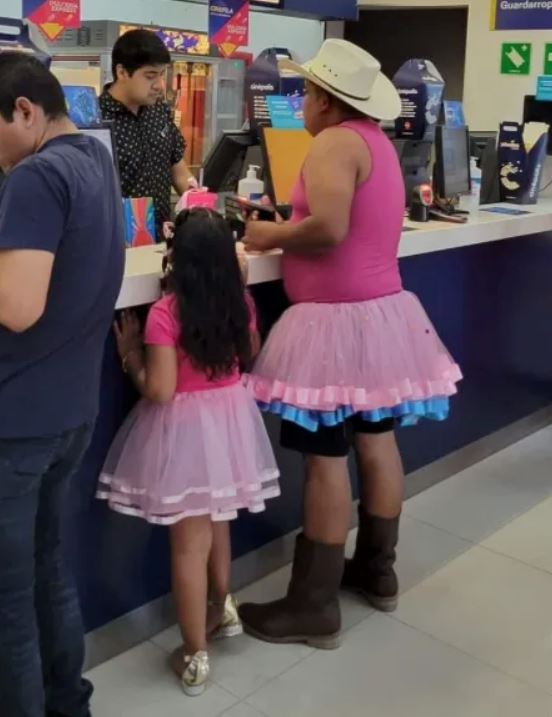 He said: "My daughter said 'Daddy take me to the premiere of Barbie, but wear something pink or are you too embarrassed?"
Wearing a leotard and tutu alongside his daughter, proud dad Eleazar Rodríguez Hernández firmly believes that such attire "doesn't make you any less of a man,". The pair proudly wore matching outfits to the cinema together.
Eleazar gushed: "I would do anything for her. She was so happy.
The photos of Rodríguez and his daughter have gone viral on social media, and comments from people all around the world.
One person commented: I loved seeing all the people, men, women, and children, dressed up in pink for the show. Made me wish I had dressed up too. I thought it was fun.   
Someone else wrote: My daughter was mildly annoyed that I didn't wear pink to the movie. I was rushing from work to pick her up and get to the show on time. She went with the flow and said, "Fine. You can just be Army Barbie." 
Someone said: I think you can enjoy the movie in regular clothing. Not sure why this Dad felt it necessary but it looks in good fun.
Another added: Because that's what a dad does. That is absolutely heartwarming 
Another continued: A real man doesn't care about colors and what other people think.. Family is number one. Good job dad !!