Frustrated by his mom's lack of attention and entertainment, Huxley took matters into his own paws to teach her a lesson. Believing that someone else might be willing to give him the attention he craved, the clever pup devised a plan.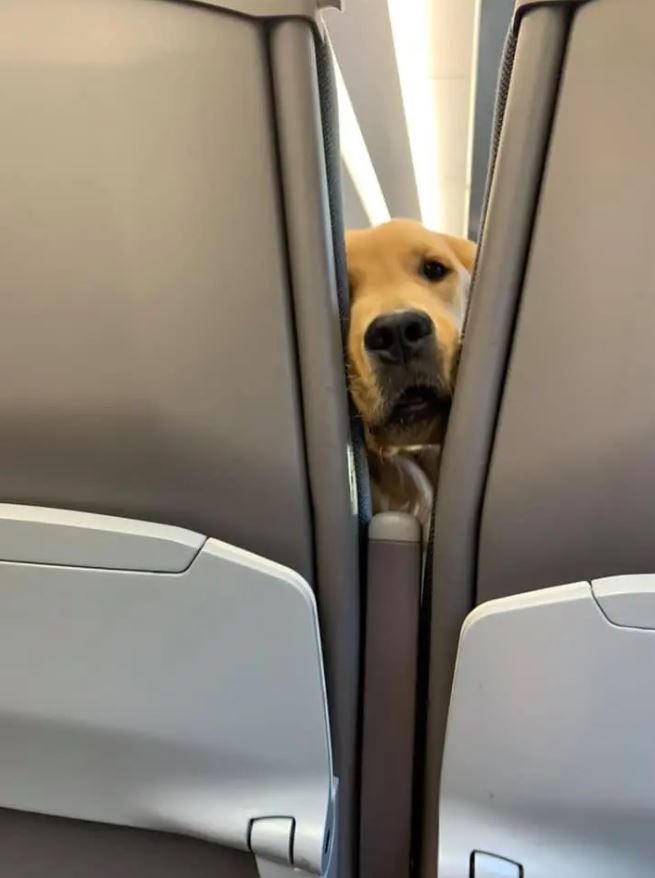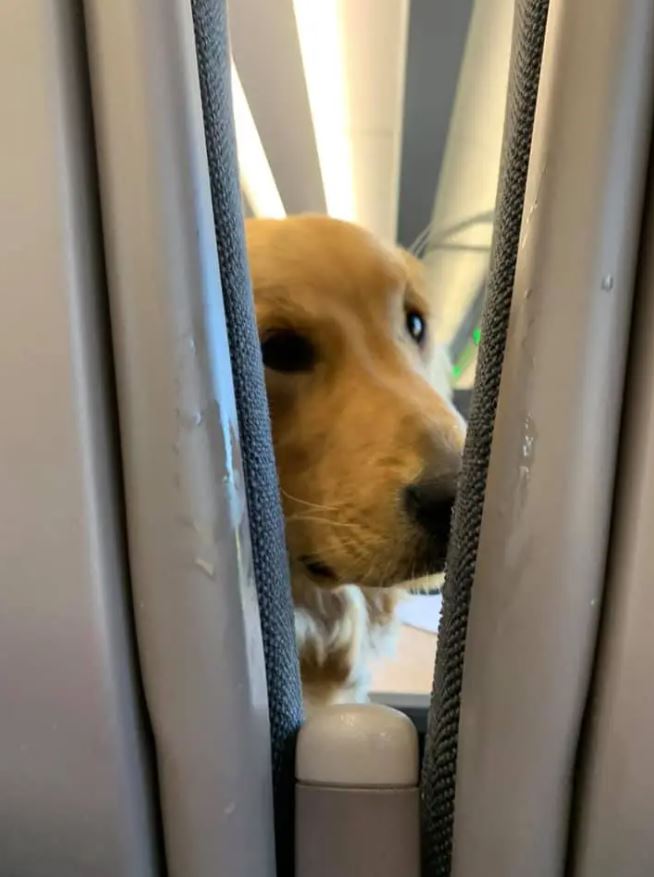 In a bid for companionship, Huxley decided to venture away from his mom and found himself a seat next to a friendly man in the row ahead.
According to Huxley's mom, the pup spent a good 30 minutes in that seat, earning praise from the passenger beside him for being a well-behaved travel buddy. In fact, they even took selfies together to commemorate the delightful encounter.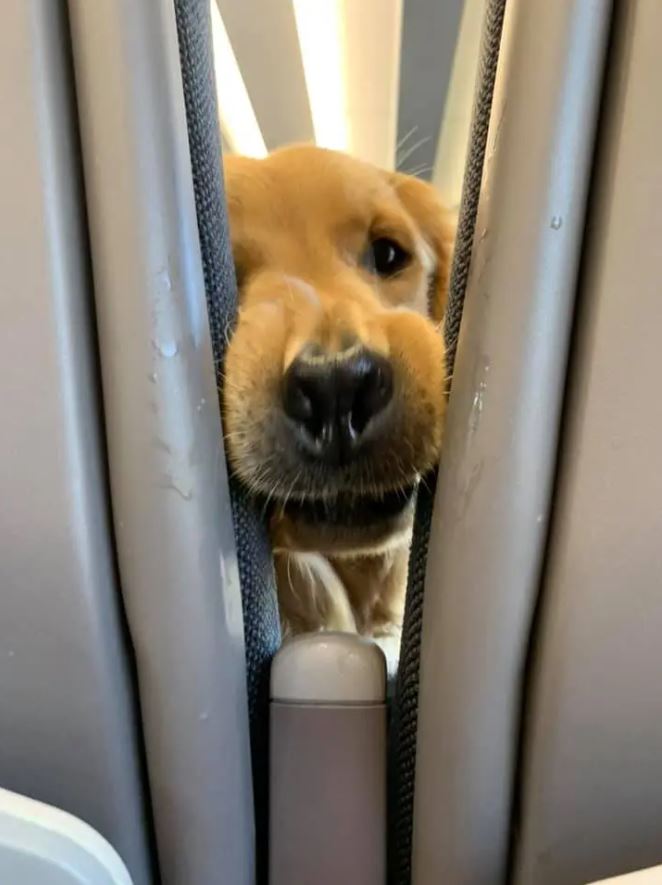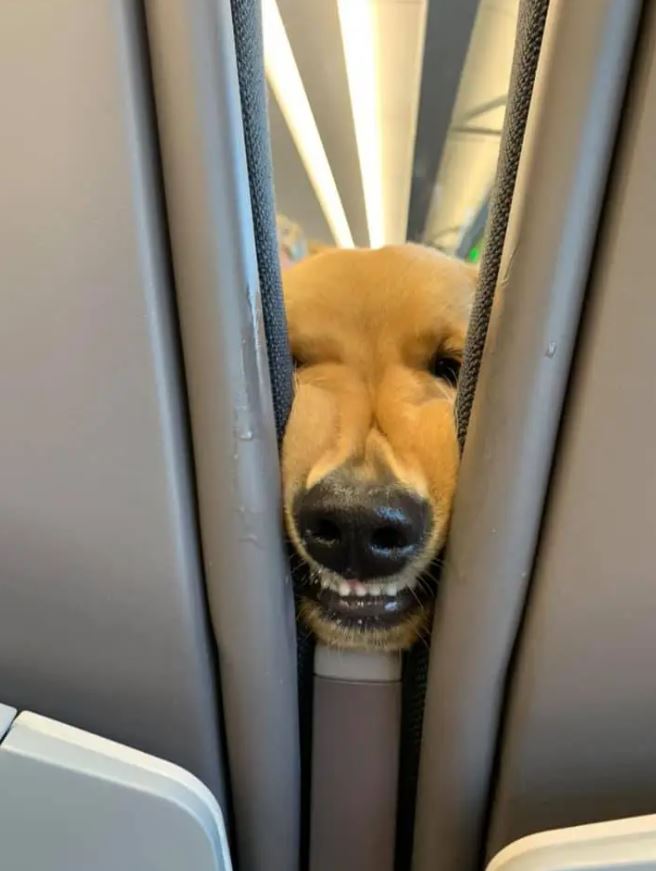 Meanwhile, Huxley couldn't help but notice that his mom had opened a snack. With an irresistible temptation before him, he pressed his face between the seats in an attempt to reach the savory chips.
Extending his tongue to its limits and squeezing his nose between the seats, Huxley showcased the most endearing and comical expressions.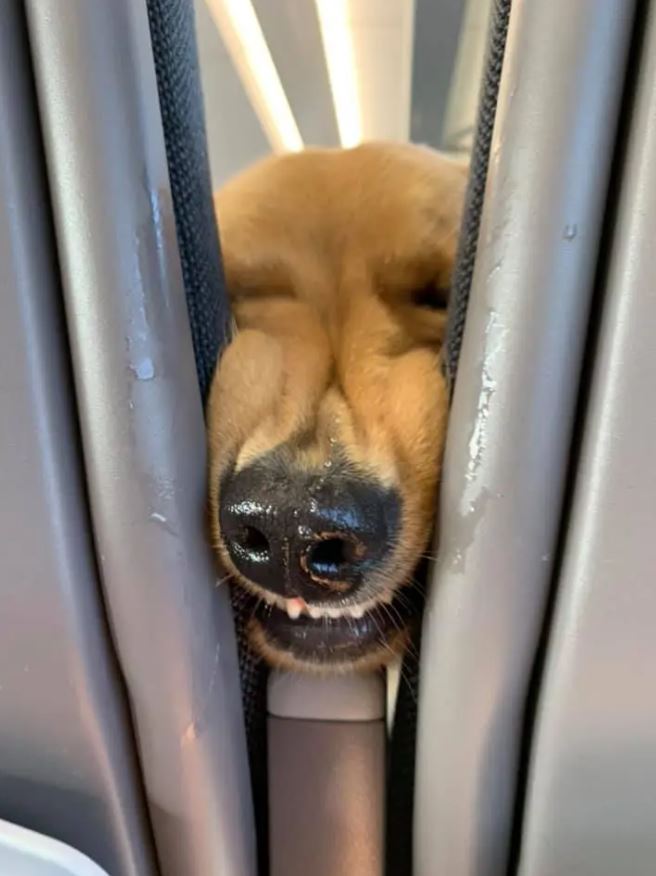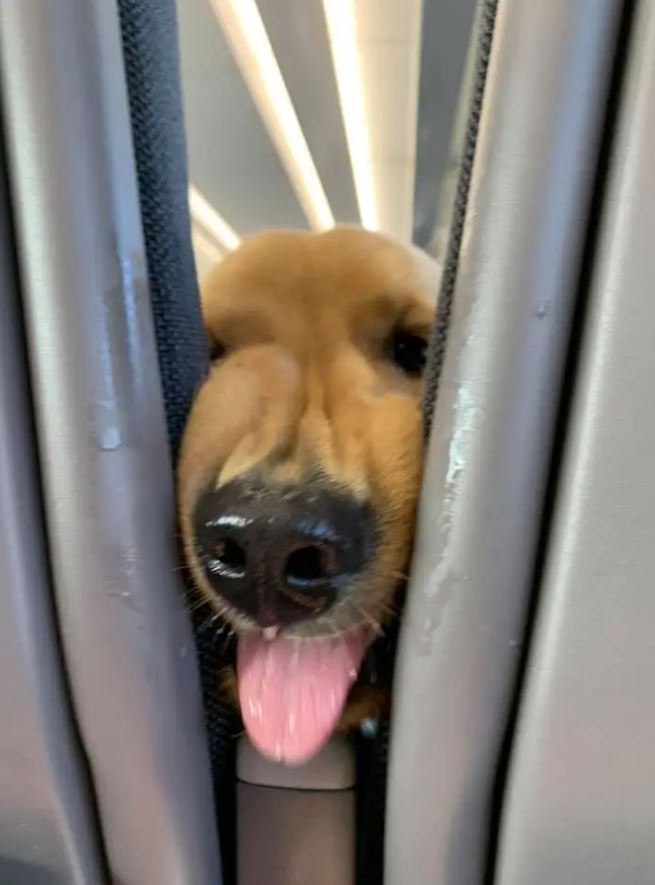 Although he couldn't quite grasp the chips, his antics garnered him ample attention. The sight of his amusing faces elicited laughter from those around him.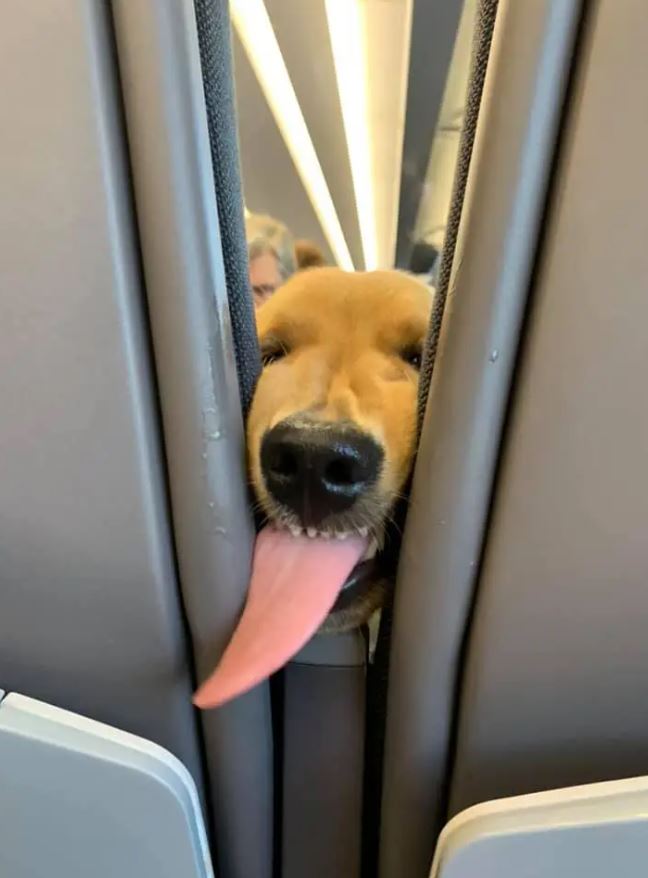 Embracing his newfound role as an entertainer, Huxley continued to uplift the spirits of his fellow passengers, spreading joy throughout the remainder of the flight.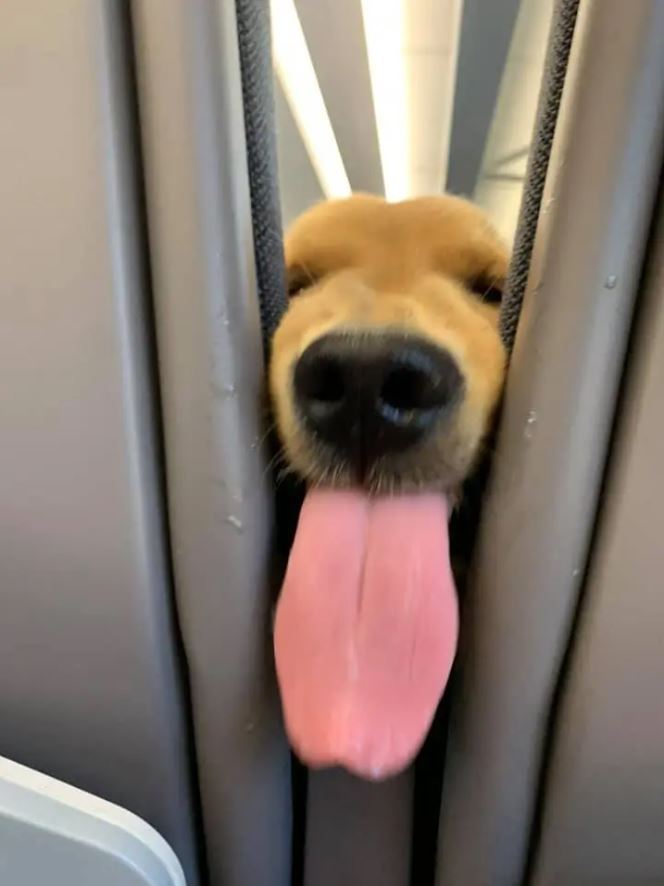 With Huxley as a testament, it seems that plane rides can be far from mundane! Let's remain hopeful that one day we will all have the opportunity to embark on our travels alongside an adorable and charming companion like him.