Described as an "elephantine edible," this massive cereal crisp measures 8.6 centimeters by 7.3 centimeters, far exceeding the typical size of a standard bran flake which is only 2 centimeters by 1 centimeter.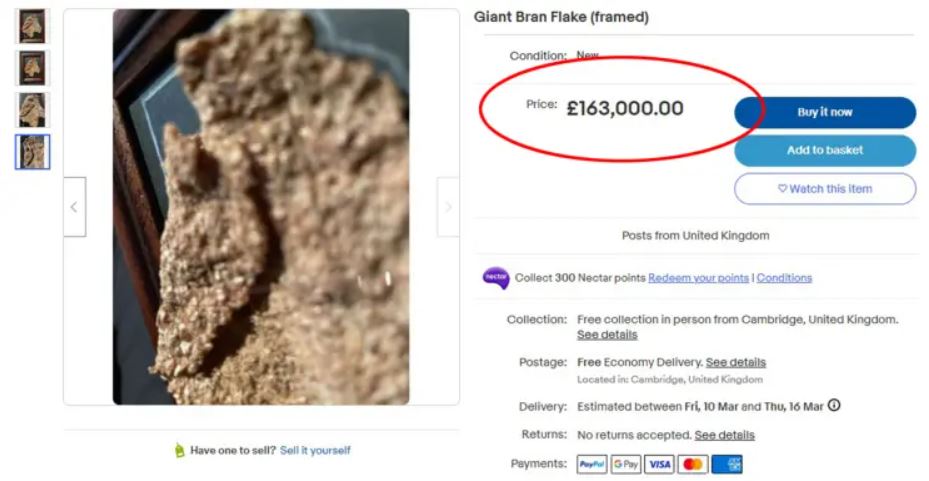 The seller's listing emphasizes that the gargantuan bran flake is undamaged, mounted, framed, and remarkably "still crispy." The unusual piece was discovered by the hopeful retailer while pouring their least favorite breakfast cereal in an attempt to adopt a healthier eating habit and steer away from Pop-Tarts.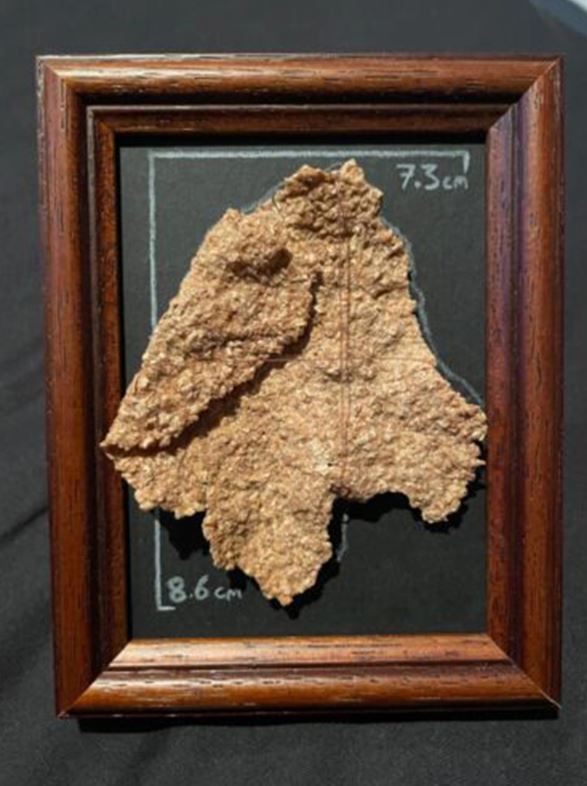 The dramatic description recounts the moment when the colossal flake unexpectedly dislodged from the box, crashed through a bowl, and embedded itself in the table. Despite the chaos, the seller assures potential buyers that no one was harmed during this incident, even noting the presence of a disconcerted pigeon outside on the fence.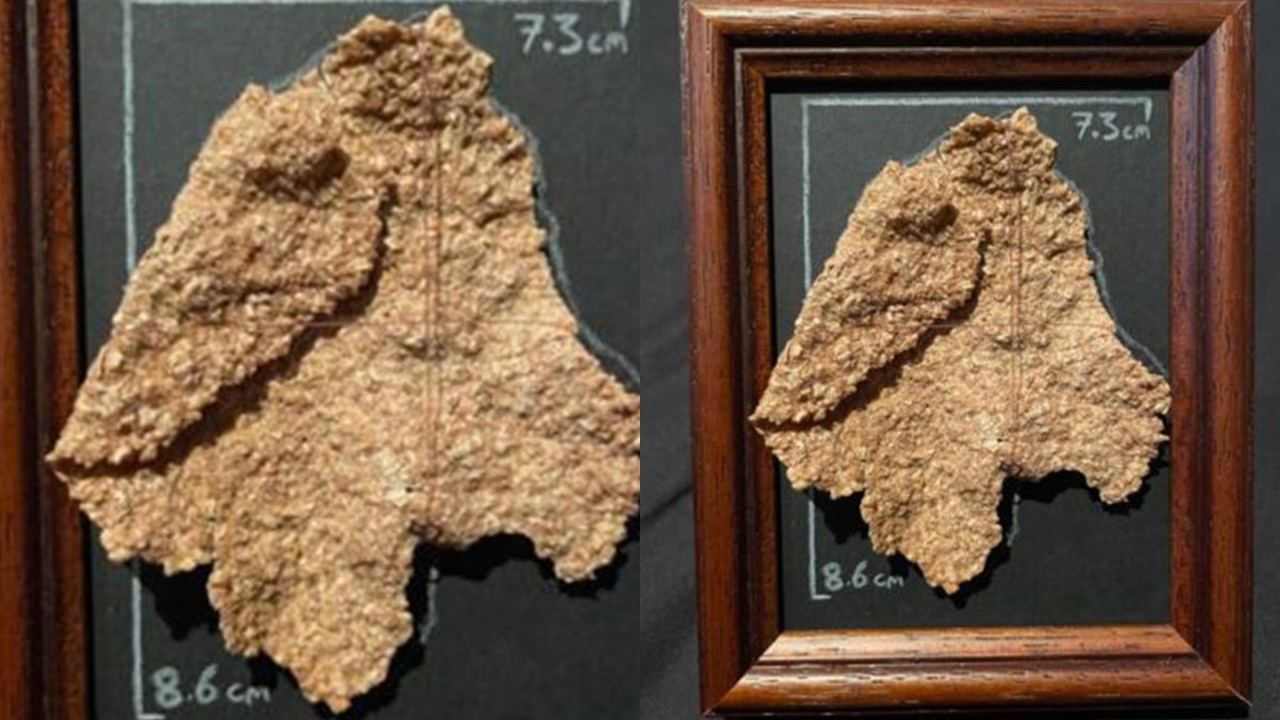 While scientists have yet to study this monumental munch, the seller believes it holds significant value, justifying the high price tag. Transporting the flake undamaged to the buyer poses a challenge, but the seller assures that they will navigate this obstacle together.
The posting concludes with a promise that once the transaction is completed, the buyer will never hear or see from the seller again. For those residing in the UK and willing to spend a whopping $196,170, they can become the proud owner of this coveted crunch, equivalent to the cost of tens of thousands of cereal boxes.