A ramen shop in central Taiwan recently unveiled its latest culinary creation. However, this food has sparked intrigue and controversy after its introduction.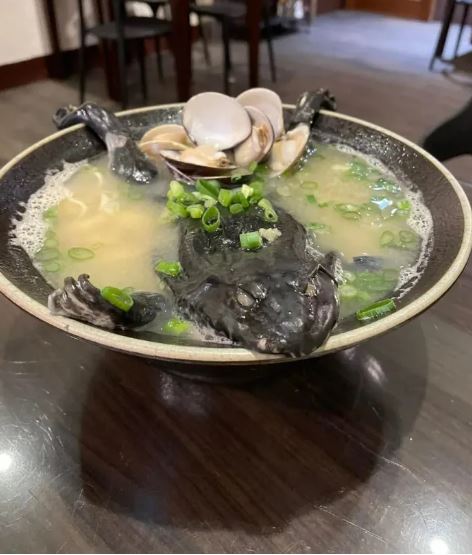 In Yunlin, Taiwan, customers have the opportunity to enjoy a unique dish of fish-based broth ramen topped with a frog.
A popular ramen shop in Yunlin recently shared a photo of a complete frog resting on a bowl of noodles. In this post, the restaurant invites customers to guess what its new special flavor would be.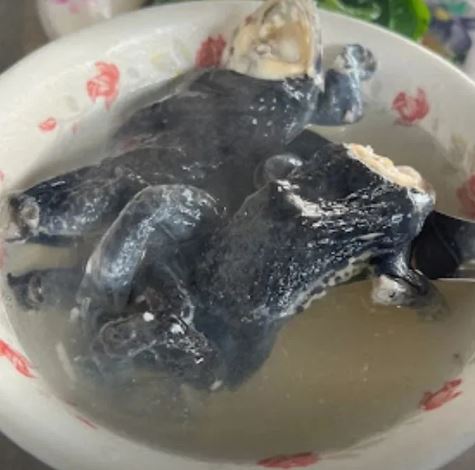 A bowl of noodles is unusual and includes a fish-based broth, noodles, sealine clams, tungsten garlic, Taiwanese rice wine, chopped green onions, and an intact, unpeeled frog weighing approximately 200g.
According to the restaurant's Fanpage page, this food was named "Frog Frog Frog Ramen". Customers can savor it at the price of 250 New Taiwan dollars (approximately $8) per bowl
Additionally, the restaurant advises customers should make a reservation to complete the froggy experience.