The Met Gala - the largest fashion event on the planet in 2023 - has taken place, attracting the attention of fashion enthusiasts worldwide and bringing together famous celebrities.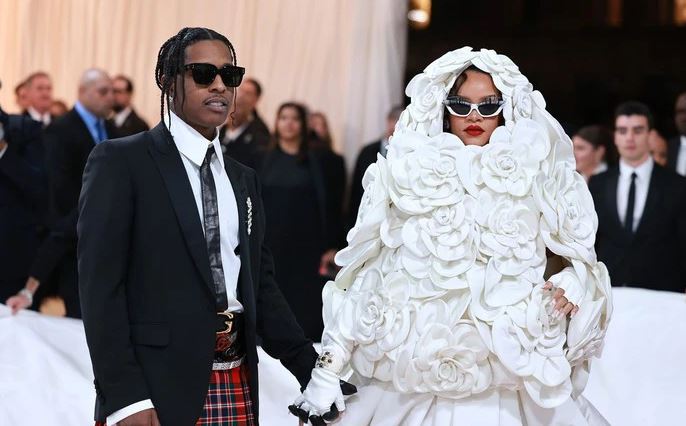 According to Life & Style Magazine, Rihanna and A$AP Rocky were the last ones to step onto the Met Gala red carpet, arriving about 2 and a half hours late compared to their colleagues and about 4 hours after the start of the red carpet.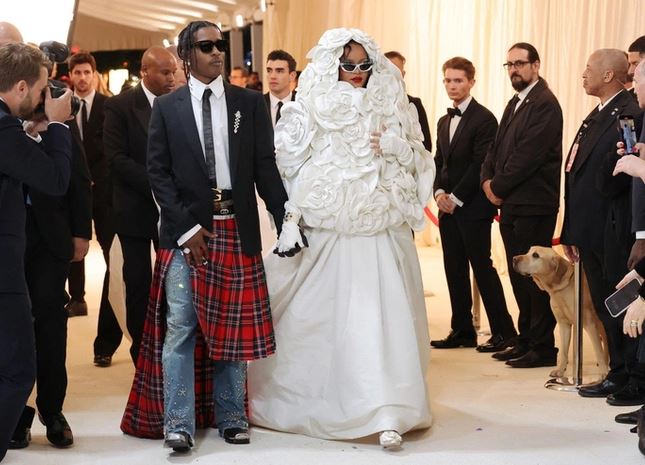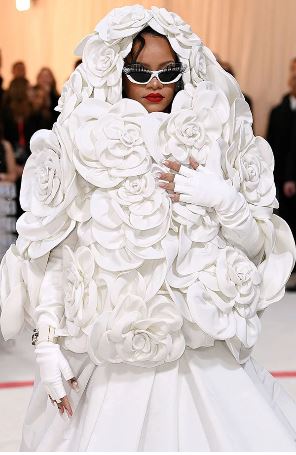 Nevertheless, the two still received attention as the "last bosses" at the fashion party, wearing extremely daring outfits that caught everyone's eye.
Pregnant Rihanna wore an impressive white dress from Valentino, adorned with enormous floral patterns. The Diamonds singer also donned fingerless gloves - a favorite accessory of designer Karl Lagerfeld - which fit perfectly with the theme of this year's Met Gala. Afterward, the singer "played it cool" by taking off her coat, revealing her bulging belly.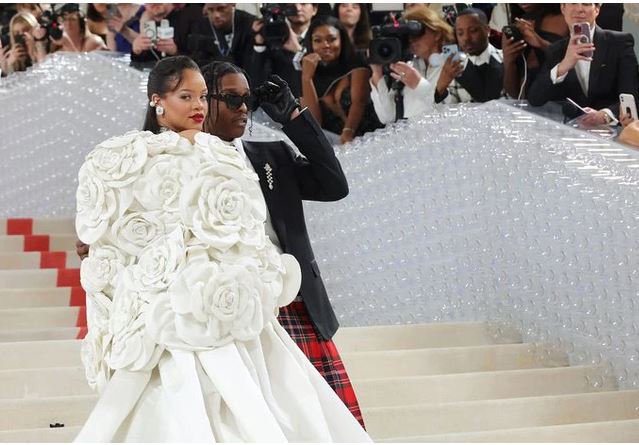 As for A$AP Rocky, the male rapper wore a classic and stylish outfit, combining a tuxedo coat inspired by designer Lagerfeld. The couple held hands and walked onto the red carpet together, making paparazzi and fans scream with excitement.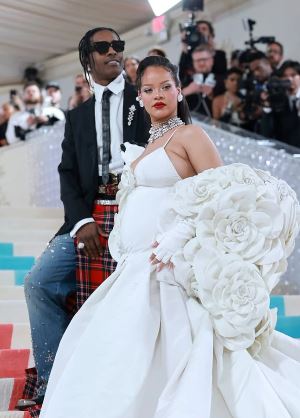 Rihanna has always received special treatment from Anna Wintour - the editor-in-chief of Vogue and co-chair of the Met Gala.
In 2022, when Rihanna did not attend the Met Gala because she was pregnant, the Metropolitan Museum of Art in New York City and Vogue collaborated to create a statue to honor the singer.
The statue was sculpted in the likeness of the singer on the cover of Vogue magazine when she showed off her baby bump.
Watching the video below: