Unlike any other common rooster, this chicken has very distinctive curly hair all over its body. Zhang Yang, the owner of the chicken in Xijie Village, Nanyang City, revealed that the black rooster was completely normal when it hatched in April. When it molts, its appearance begins to change.
Looking at the curly feathers of this chicken, it is reminiscent of a fashion star with a delicate hairstyle. The rooster's feathers are curly, and the yellow curly feathers set off the black curly feathers, making the chick look very beautiful.
According to local experts, the chicken's curly hair may be partly due to a genetic mutation.
The rooster was found in a village in central China's Henan Province.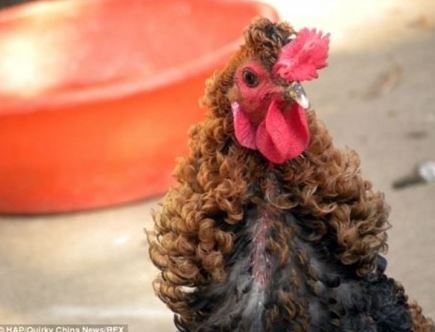 Its fur resembles "curly hair". It is becoming more and more famous in the village.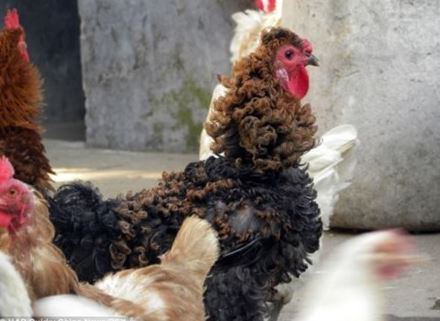 "Special" rooster standing next to an ordinary hen
Many curious people from all over came to Nam Duong to see the special rooster.