Prepare to be amazed as we provide you with a glimpse into the captivating experiences offered on board the world's largest cruise ship.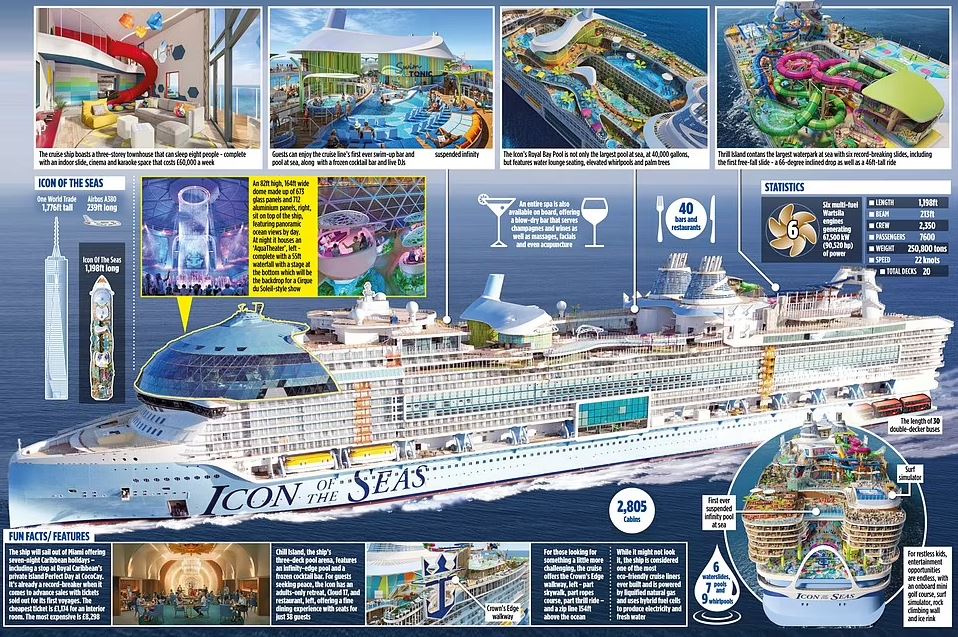 Icon of the Seas is a magnificent vessel that belongs to the prestigious Royal Caribbean luxury cruise line.
Read more: Icon of the Seas, the World's largest cruise ship that's five times bigger than the Titanic 
Reportedly, even before embarking on its maiden voyage scheduled for January 2024, the world's largest cruise ship, known as Icon of the Seas, has accumulated an astonishing £5 million in advance sales.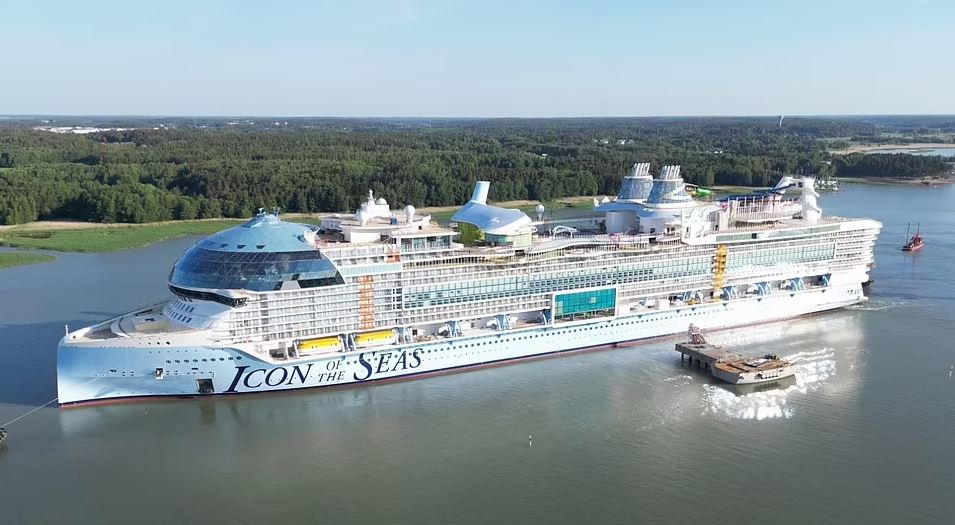 This majestic vessel has already been constructed and is presently undergoing extensive open-sea testing. The Icon of the Seas is five times bigger than the Titanic. It's safe to say that the Icon of the Seas is an incredibly immense and awe-inspiring masterpiece.
The ship boasts an impressive height of 20 decks, standing tall as a magnificent structure, surpassing the previous Royal Caribbean vessel.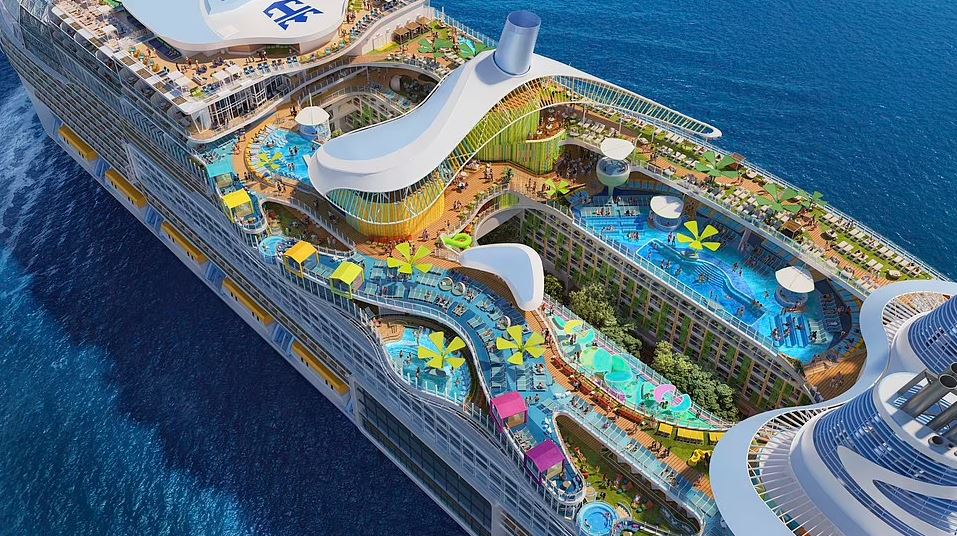 Icon of the Seas is over 1,198 feet in length and boasting a gross tonnage of 250,800, this vessel proudly holds the title of hosting the world's largest onboard waterpark and the tallest freefall water slide at sea. 
The ship offers an array of thrilling attractions, including a zip line soaring 154 feet above the ocean, a rock-climbing wall, an exhilarating obstacle course, an entertaining arcade, and a lively karaoke bar.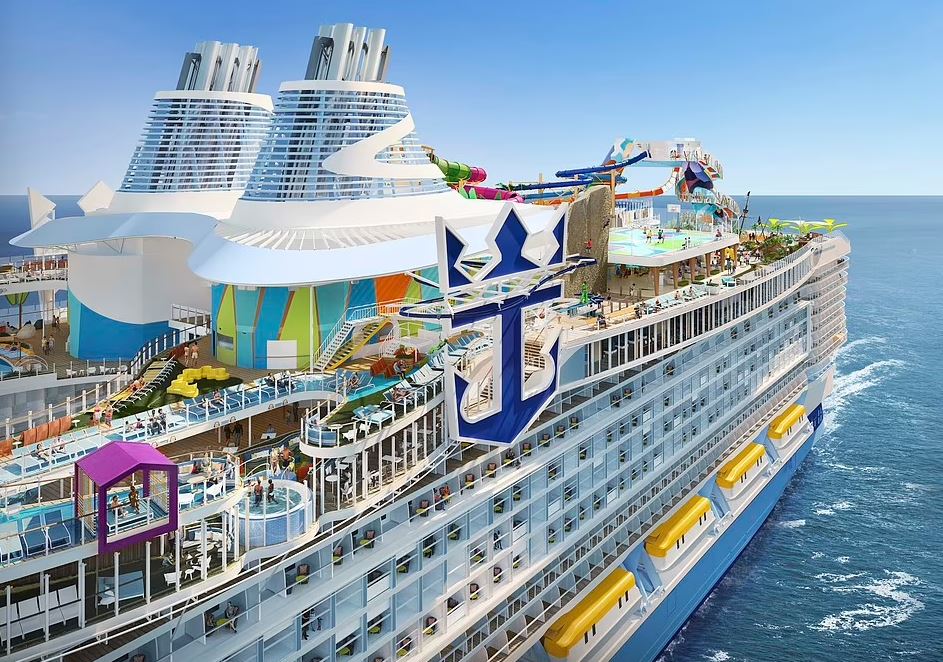 Adding to its allure, the ship offers a remarkable three-story "townhouse" cabin, the largest of its kind at sea, capable of comfortably accommodating eight individuals.
This exceptional cabin even includes a slide that extends from the top to the bottom, ensuring a unique and thrilling experience. Imagine the extraordinary holiday that awaits aboard this magnificent vessel, filled with unforgettable moments.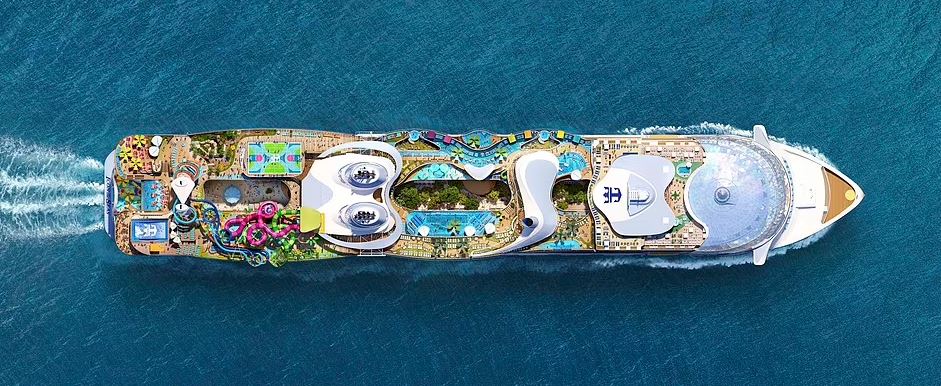 Speaking to Mirror Online, a source close to the project revealed: "This is the future.
"People can sneer but the sales figures show this is precisely what tourists want.
"Our lines have been ringing non-stop since she went on sea trials last week.
"People have been saving hard for the holiday of a lifetime - and this is it."