Funny hide and seek of elephants
Thailand's Nation page has posted a funny image of a baby elephant hiding behind an electric pole. The reason is that the baby elephant stole sugarcane but unfortunately was caught by the owner of the garden.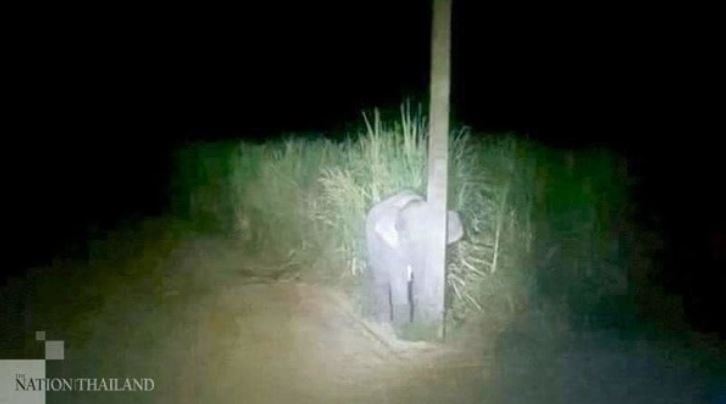 While stealing sugar cane, the baby elephant felt the lights of the gardener's car approaching. The baby elephant quickly chose an electric pole to protect himself.
The elephant thought that if he stood still like this, people would not recognize it, so he stood motionless.
He didn't know how to cover all the big ones with a small pillar, so people quickly took pictures to spread on social media.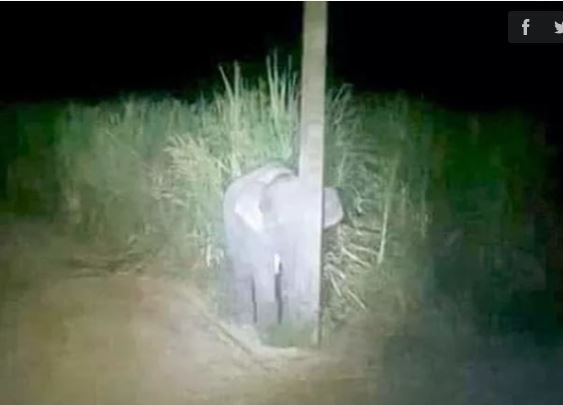 The image of the elephant stealing sugarcane and trying to hide behind a pole when the owner of the garden caught it has delighted thousands of people.
Thai people especially love elephants, so as soon as they were discovered, baby elephants were safely released from sugarcane farms. Some people want to find a mother as soon as possible.
The baby elephant sulking in the middle of the road 
In August 2020, the online community spread a clip of an elephant in Thailand being taken out by its owner. But when it came time to leave, for some reason, he insisted on not moving, lying down on the ground and showing a snub.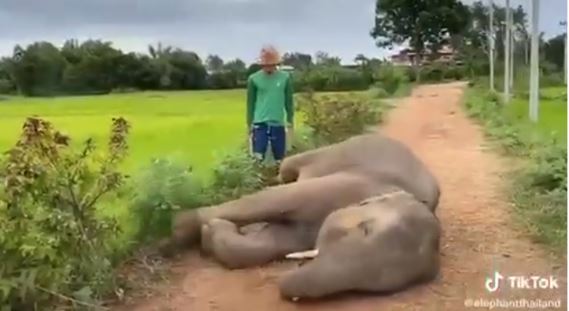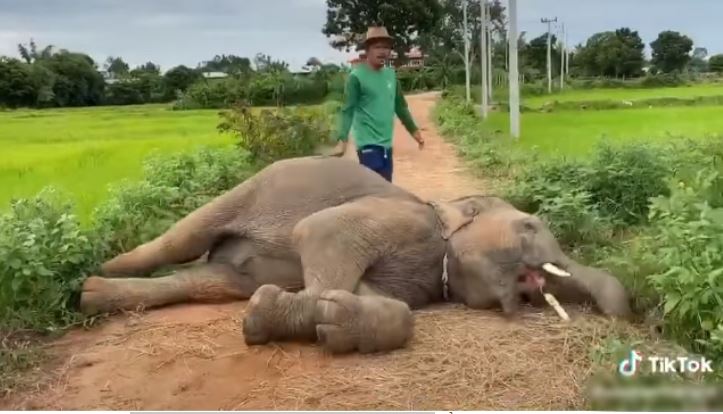 It is only when the owner loses patience and shouts, "slapping love" on its buttocks, that the animal gets up and continues its journey.
At that time, the video had amassed more than 2.2 million followers and countless comments expressing interest from netizens after only a short time.