Pekin Andy is a 4-year-old duck. Barclay is a big golden dog. Instead of 'quarreling' all the time, the dog-duck couple live together extremely harmoniously.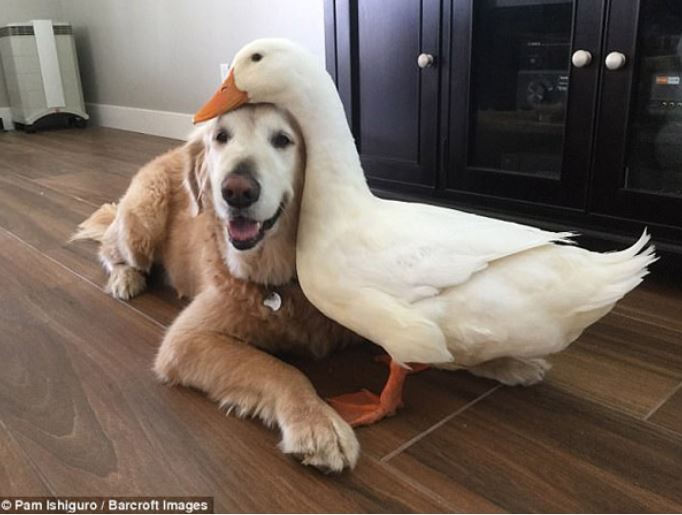 Ms. Pam Ishiguro from Orange County, California, owns two animals: "They are my two sons. When they are close together, they often chase each other. But when they are apart, they call each other very affectionately."
Buckley the dog always knows how to "tease" Andy by stealing and bathing in the duck's house. Barclay is often chased by the duck leader, Andy, because of his impoliteness. Whenever Buckley tries to tease the duck, Andy is always there to chase him away.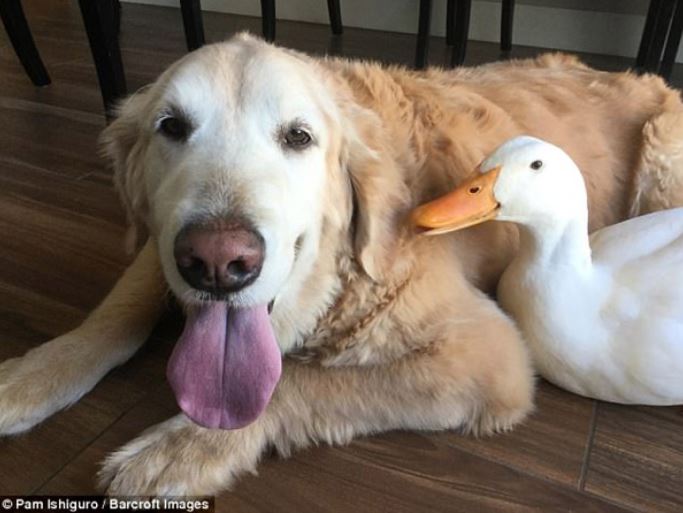 Barclay is terrified of ducks. Therefore, it dares to jump into the duck house only when the whole flock is out.
Over time, however, Andy and Barclay's friendship blossomed, so now they regularly hug and stroke each other's fur. As Pam said, the couple always seemed to find joy in each other.
And as time went by, the ducks gradually got used to Barclay's appearance, so they stopped chasing the poor dog.
A loving couple like Barkley and Andy is really rare.