With a passion for capturing the captivating wildlife of Finland, he has been blessed with countless enchanting moments gifted by the wonders of nature.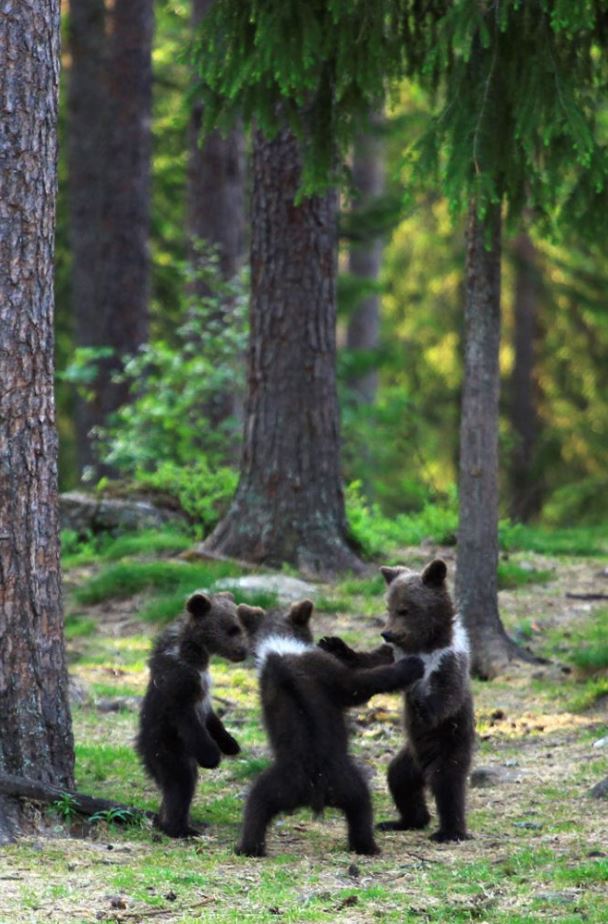 During one of his expeditions a few years ago, Valtteri embarked on a journey to explore the town of Martinselkonen in Finland. While navigating through a forested area, he stumbled upon a remarkable sight—a brown bear accompanied by its adorable cubs, making their way into a clearing.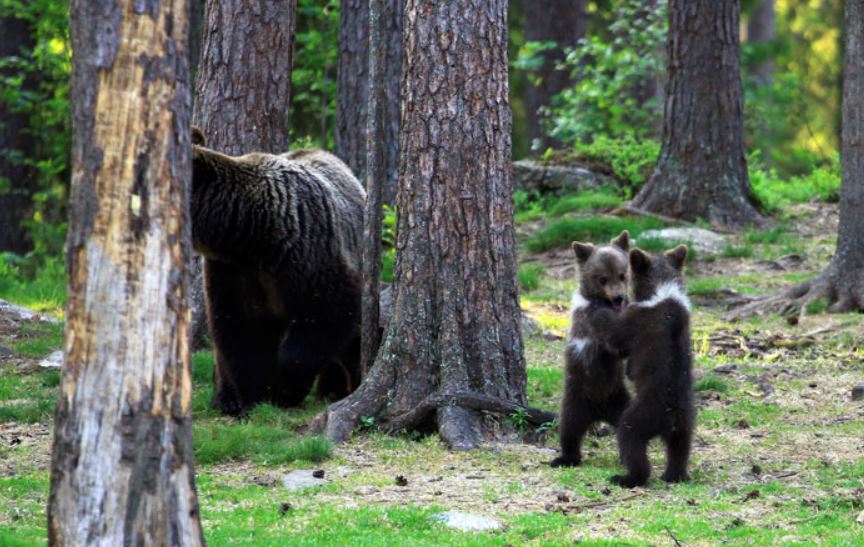 Describing the experience, Valtteri shared, "The bear cubs exhibited behavior reminiscent of playful children. They engaged in games and even initiated friendly scuffles. It felt as if I was witnessing a scene from a neighborhood playground, where young children joyfully frolic around."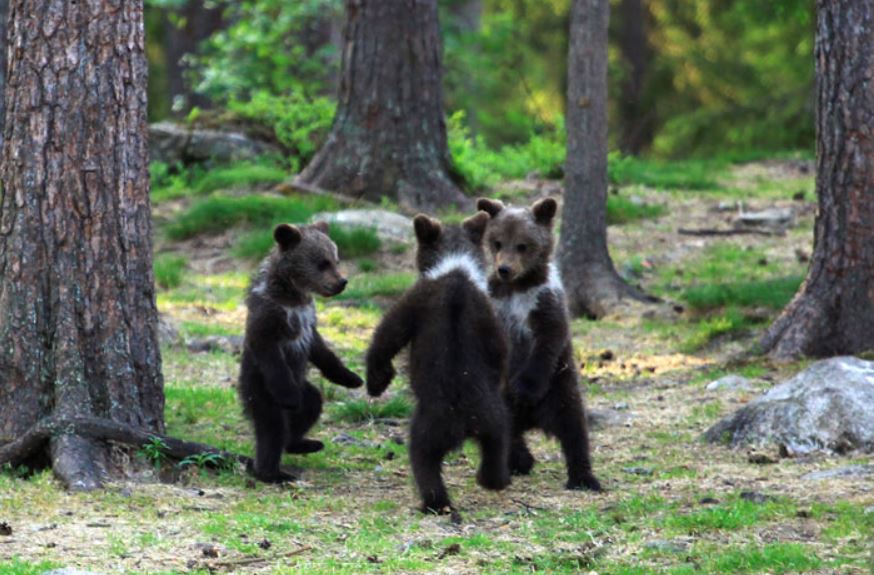 Engaging in a delightful display of playfulness, the trio of bear cubs stood upright on their hind legs, engaging in a jovial pushing match.
Their playful antics resembled a captivating dance in a circular formation. Positioned at a distance of 50 meters, the observer had an ideal vantage point to witness the spectacle unfold.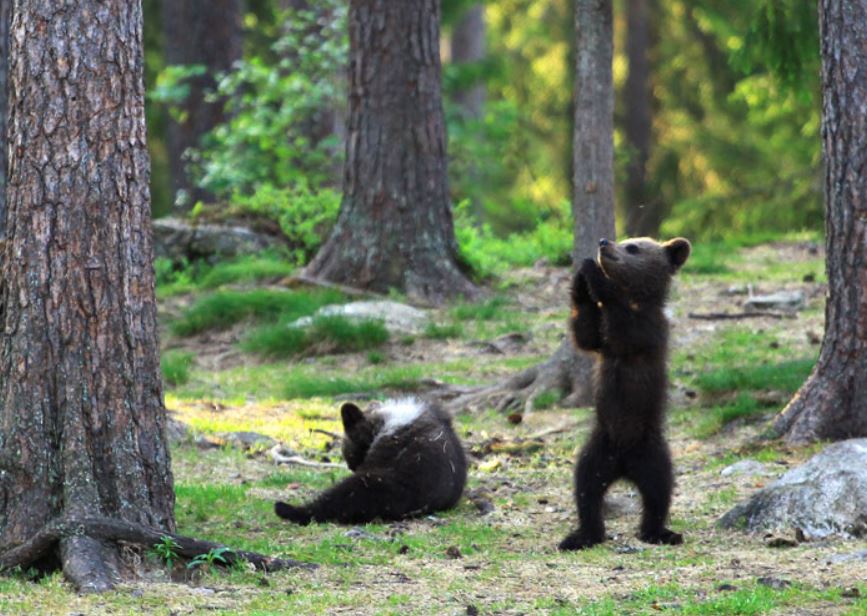 Valtteri, seizing the opportunity, documented the enchanting moments of the cubs and their bear companions as the evening transitioned into night. It is worth noting that bears are a familiar presence across Finland, with the exception of the Aland Islands.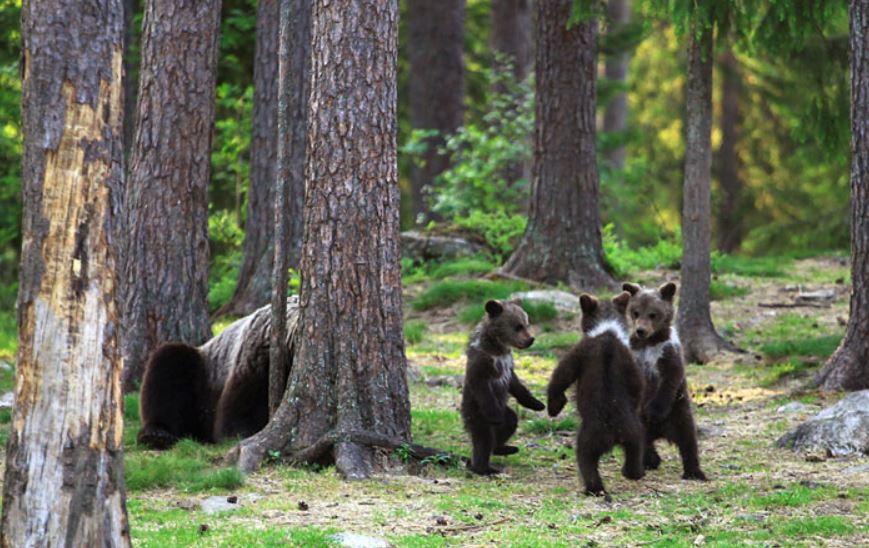 Encountering such a mesmerizing scene was undoubtedly a stroke of luck for Valtteri, and his photography skills allowed him to capture breathtaking images of the bear family.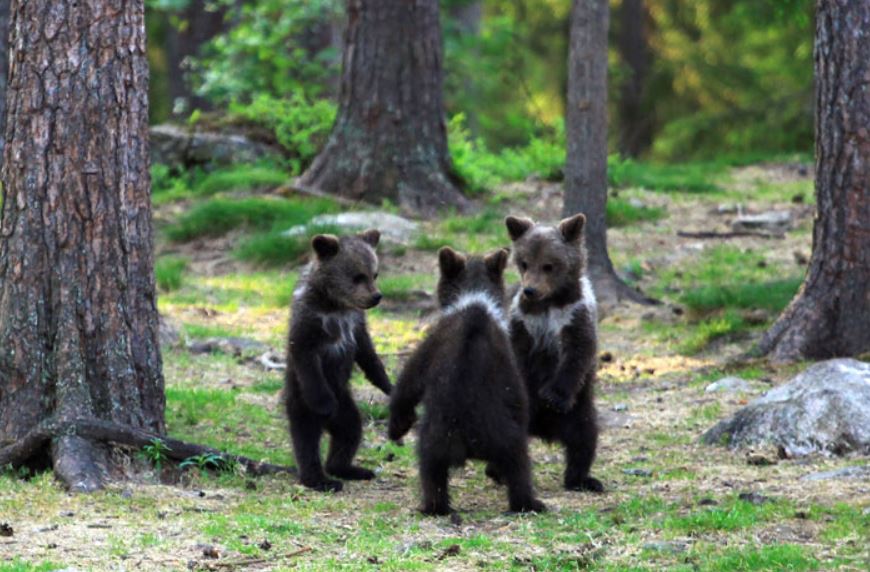 Normally, bears actively avoid human contact and swiftly retreat at the slightest indication of human presence. Consequently, witnessing bears in their natural habitat is an extraordinary and infrequent occurrence.