According to Italian media reports, while visiting Rome with her family, the Swiss girl was caught carving her initial into the popular sight on Friday, July 14.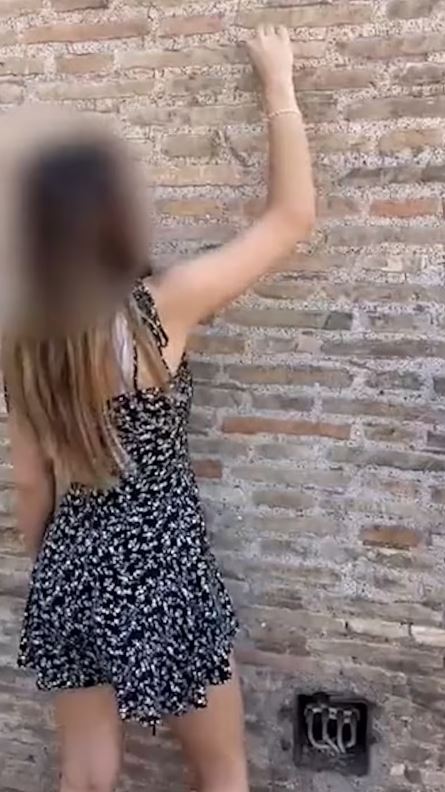 She reportedly carved an 'N' into one of the brick columns of the 1,937-year-old building. Italian tour guide David Battaglino recorded her in the act and quickly informed the security personnel at the amphitheater.
Battaglino said that her actions had enraged others, and people were shouting at her. When she realized she had angered them, she responded by nonchalantly shrugging before departing with a grimace.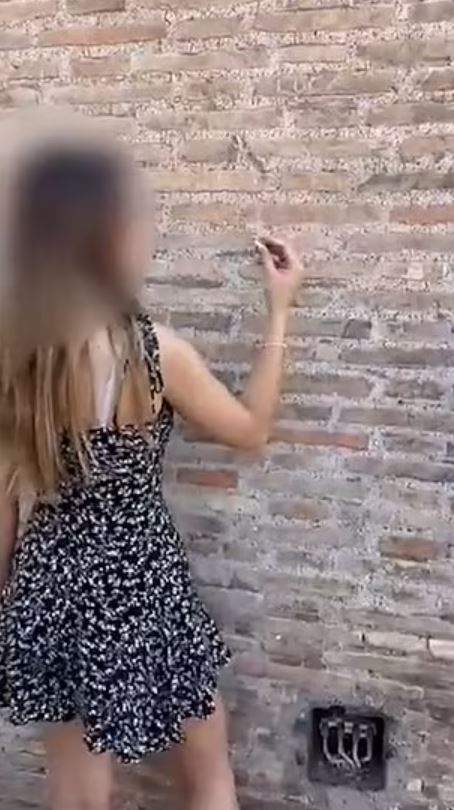 He told Repubblica Roma: 'It is the first time I have managed to film an act of vandalism at the Colosseum but in six years I have seen dozens, there are also those who rip off parts of the wall. They even spat on me once for scolding a boy.'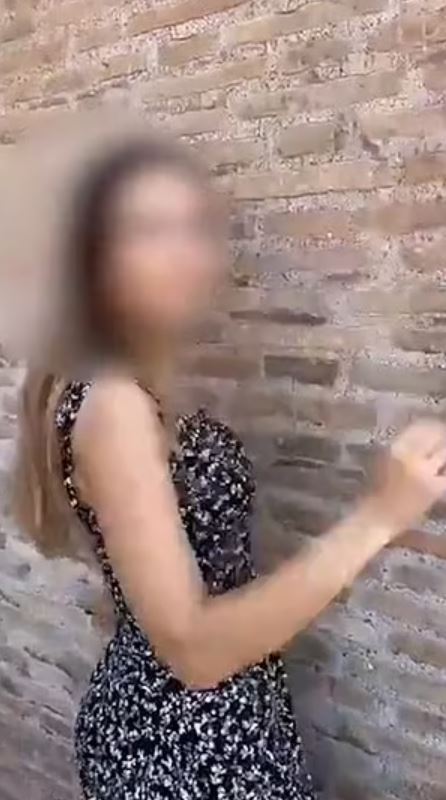 Battaglino told the teenager's parents about the illegality of their daughter's actions. However, he recalled her parents responded by saying:
She's just a little girl, she wasn't doing anything wrong.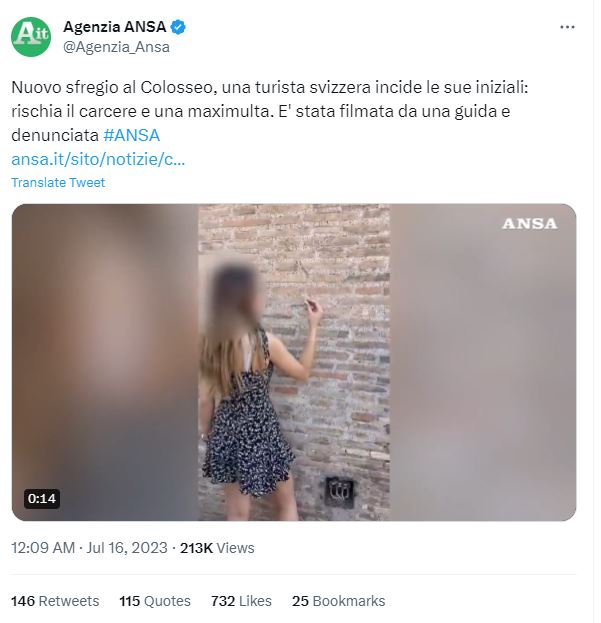 According to ADN Kronos, the Italian police have launched an investigation into the young tourist from Switzerland
The tweet reads: New disfigurement at the Colosseum, a Swiss tourist engraves her initials: she risks prison and a maximum fine. She was filmed by a guide and reported.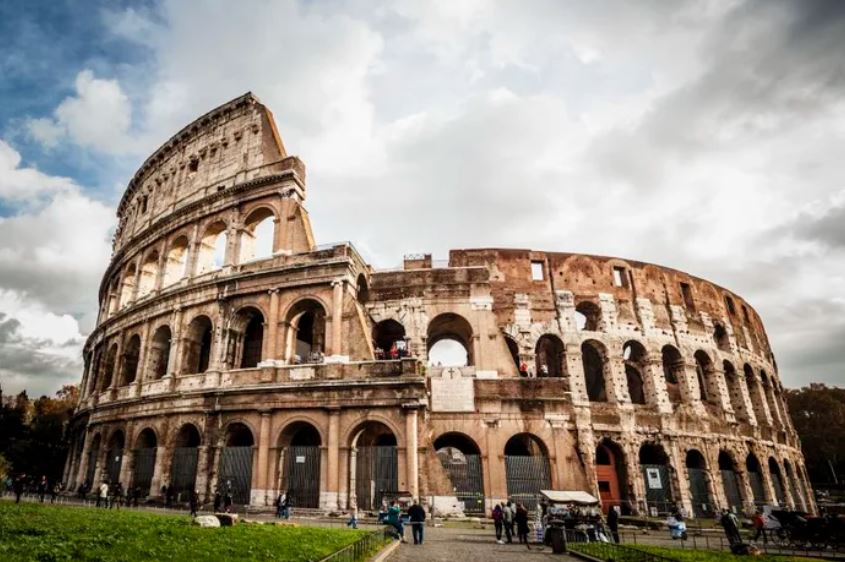 According to reports from local media, the teen girl and her parents were then taken to the police headquarters in Rome's Piazza Venezia for questioning. 
Her act of vandalism could be punished with a fine of up to including a fine of up to £12,900 (15,000 euros) or a prison sentence ranging from two to five years.
The girl's behavior caused public outrage, and many people left messages criticizing the girl
One person wrote: Italy should start dishing out the maximum sentence for this, then they'd see.....
Another commented: "She is just a little girl" Awesome parenting. I guess it is really hard to actually teach your kids how to behave, to have some respect.
Someone wrote: So its begin , new challenge ,few weeks ago was some lad now girl and it will be more morons to come to do that...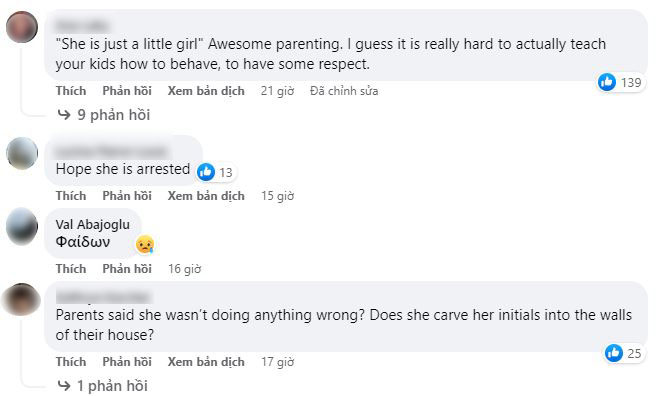 Less than a month ago, a man sparked outrage by carving both his and his girlfriend's initials into the Colosseum wall.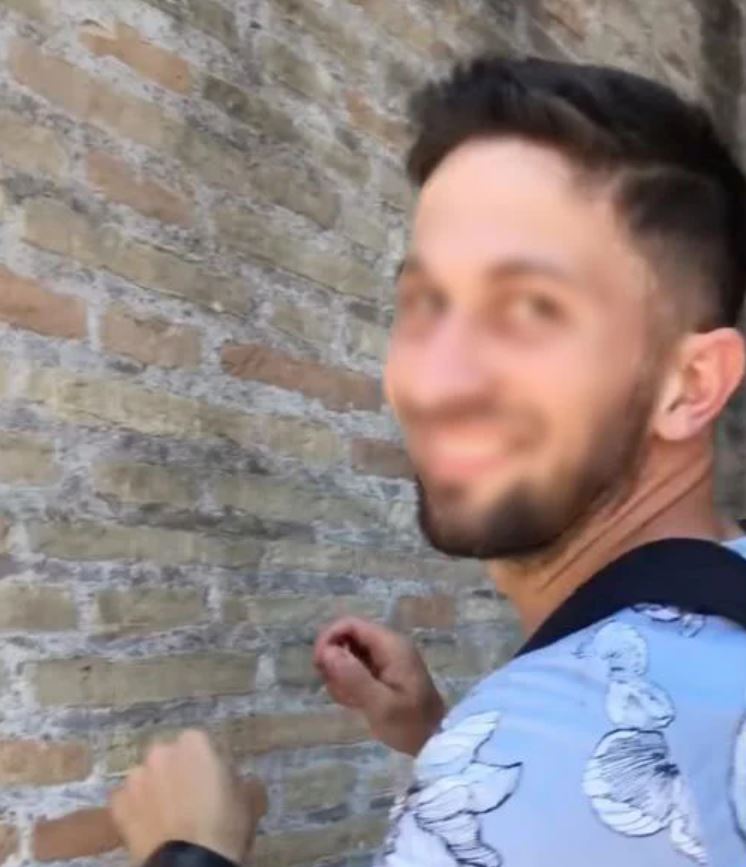 According to the report, Ivan Dimitrov, 27, also known as Ivan Hawkins, was recorded by American holidaymaker Ryan Lutz as he used a set of keys to carve the words 'Ivan and Hayley 23' into the brickwork on June 23.