One of nature's most spectacular sights is the rainbow, which fills the sky with vibrant colors and always captures our imagination. Animals also have beautiful colors.
Have you ever thought about the animals that embody different colors, such as purple bears, red lizards, and pink grasshoppers?
These animals remind us of the colorful "rainbow of seven colors," but they appear very mysterious in the animal world. Let's take a closer look at some of the colorful animals that make our world brighter and more beautiful.
1. Bright yellow frog
This frog is brightly colored, bright yellow, have you ever seen this strange animal? This is the Indian Frog from Narsighpur. They turn yellow during the rainy season to attract females.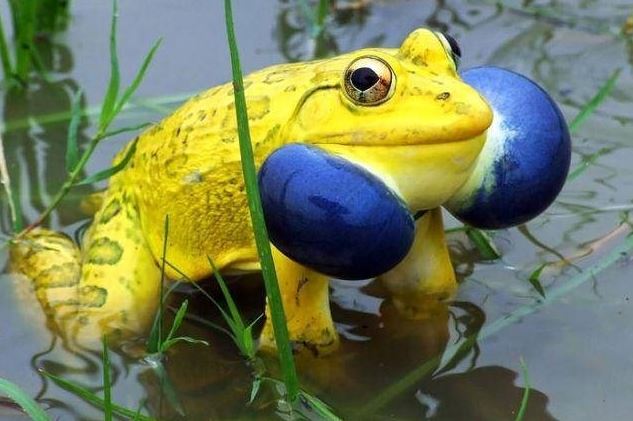 2.Orange Crocodile
The world's first alligator with an unusual color was discovered by 70-year-old Sylvia Mythen of Venice, Florida, USA, on her way to work. Scientists believe that the alligator's orange color may be due to a variety of environmental factors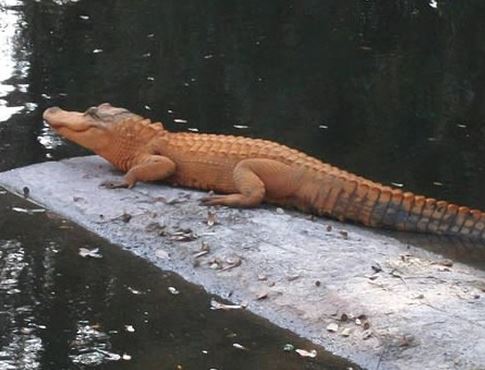 3. Purple bear
Of course, only white bears can be seen, but this bear named Pelusa is stunning with its purple fur. The reason was that the zoo tried to treat the skin effect on the bear, which resulted in a change in the color of the bear's skin. The purple, though, only appeared for a split second.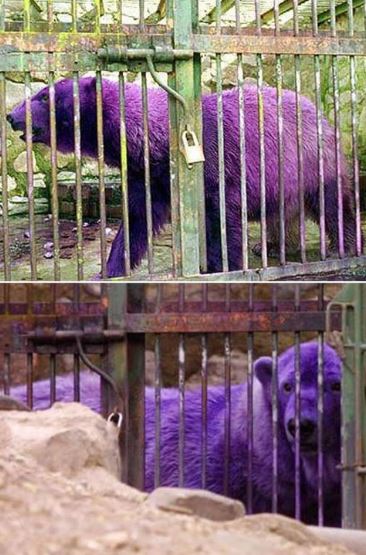 4. Pink grasshopper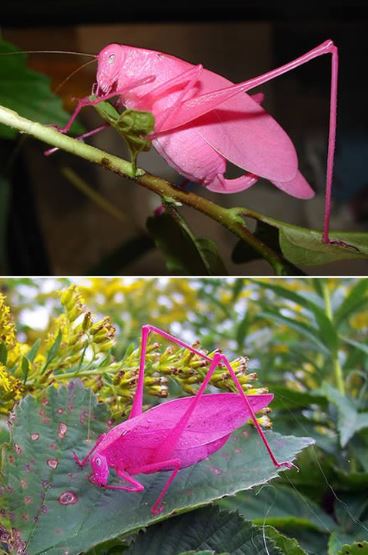 Hereditary pigmentation disorders cause abnormal coloration in locusts, which can be found in areas like Osaka, Japan, and central North America. This abnormality results in the formation of red pigments.
5. Frog Atelopus
This frog goes by many different names, such as "clown frog" or "Costa Rican colorful frog." They are a new species of tropical frog that live mainly off the coasts of Panama and Costa Rica. This animal is on the endangered species list.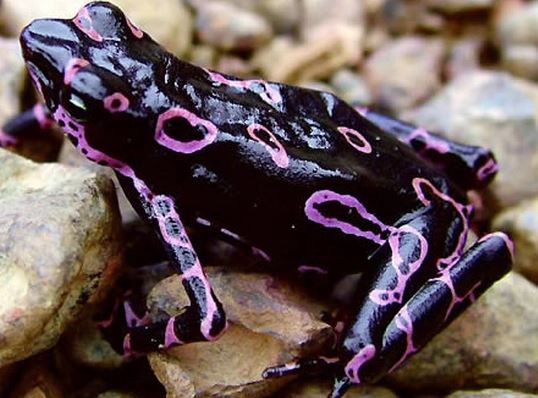 6. Jumping Peacock Spider
People call them peacock spiders because of their adept dance ability to attract mates.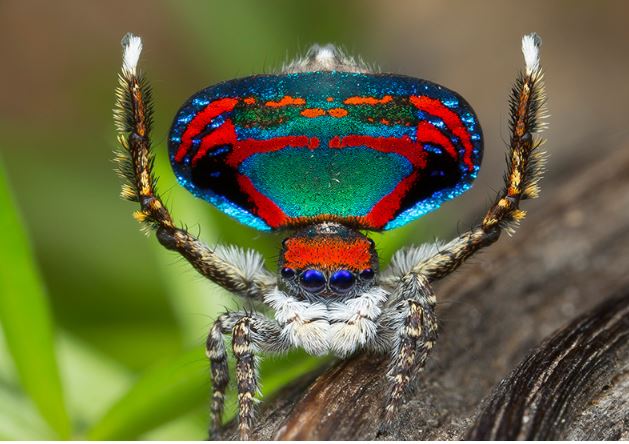 7. Yemen chameleon
This animal changes color according to mood. This distinctive feature depends on several factors, including health, mood and temperature.