On holiday in Vienna, Austria, Gemma Copeland, 30, from Cheshire visited Schoenbrunn Zoo with her 15-month-old son and husband. While breastfeeding her son, the mother couldn't help but cry upon seeing the movements of an orangutan.
Seeing Gemma sitting next to the white glass, the female orangutan began to approach the mother and son. She grabbed the liner, sat and stared at them, then put her hand on the glass and kissed the baby.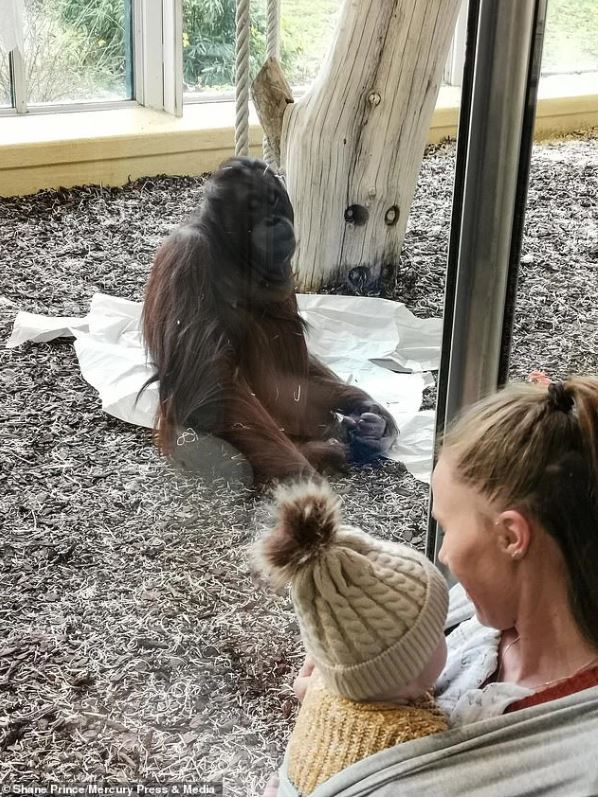 For the next 30 minutes, the orangutan mother looked at the mother and daughter with eyes that were both loving and sad.
This look brought Gemma to tears. Many tourists who witnessed the heartwarming moment were surprised. They watched quietly around Gemma, mother and daughter, and the orangutan.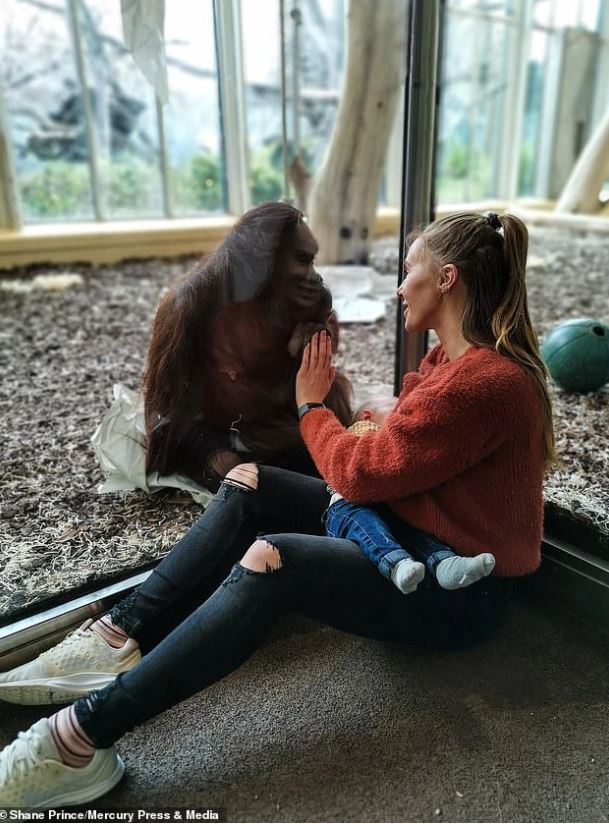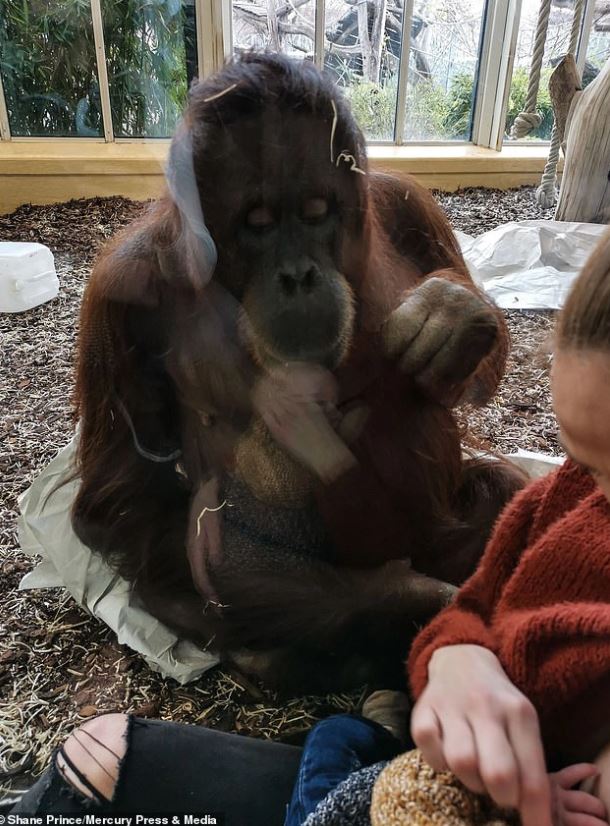 After Gemma shared the touching moment of the mother orangutan on Facebook, the article gained a massive following. The video spread rapidly across the internet and accumulated millions of views. 
Later, Schoenbrunn Zoo said the orangutan's name was Sol. She had been pregnant before, but the child died shortly after birth. It makes people feel more heartache and empathy for this animal.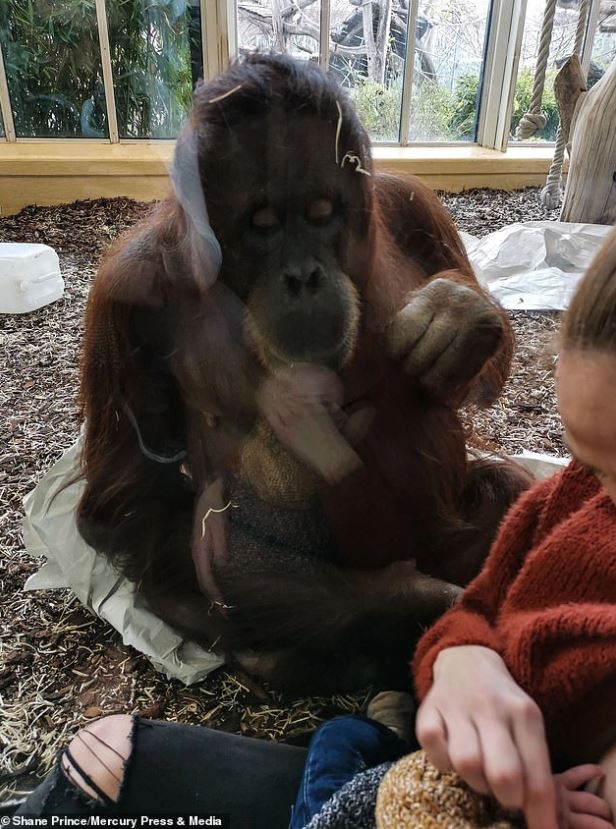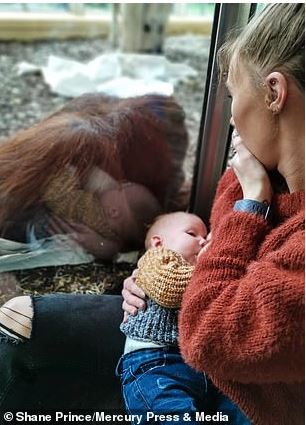 Gemma said she shed tears when she saw the orangutan's affectionate, warm but sad eyes and movements towards the children. Gemma recounts the incredible moment: "I stood close to the glass so my kid could see the animal standing 1 meter away. I didn't want to scare her so I sat down and shrunk his body so that They can see it. I can take pictures."
The mother continued: "The orangutan brought a cloth to use as a sitting mat, then she approached us. She leaned in close, looked me straight in the eye, and then put her hand on the glass as if she wanted to touch my son…She sat with me for about half an hour, and kept touching the glass like he wanted to support and protect me … I didn't want to leave and cried a lot."