The cat suddenly appeared on the runway like a real model
You did not hear wrong, this cat catwalk with professional models in a fashion show was famous all over the newspaper.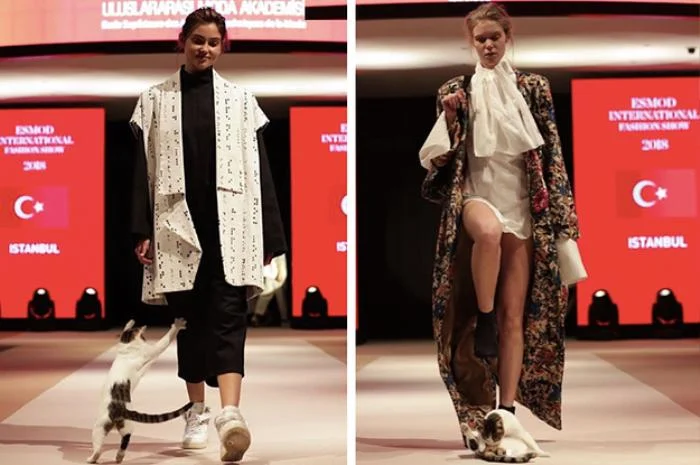 This interesting incident happened during a show held in Istanbul, Turkey. A cat has become the focus of the fashion show when suddenly going astray on the catwalk and walking beside fashion models.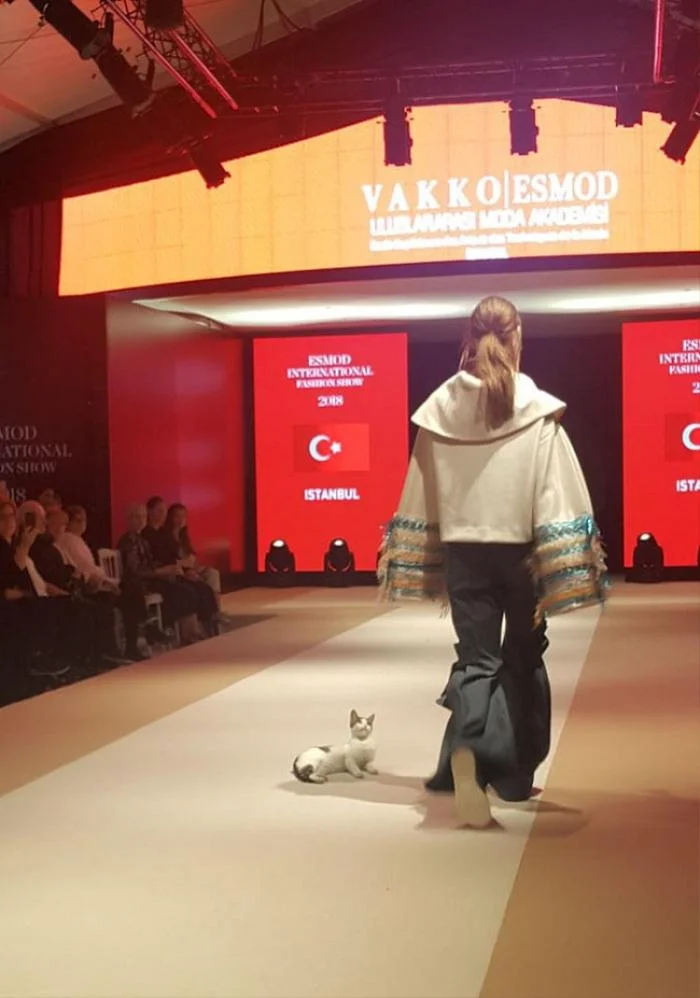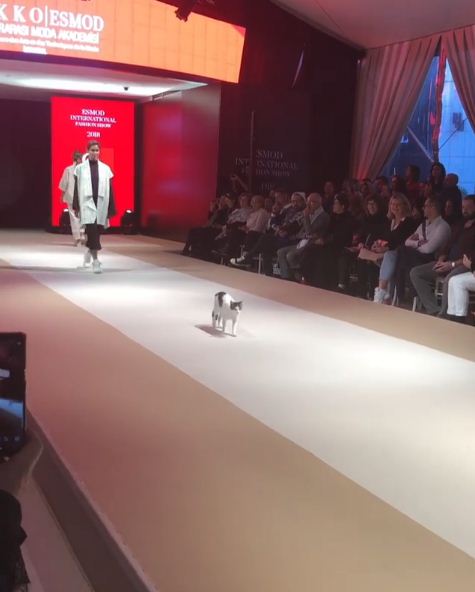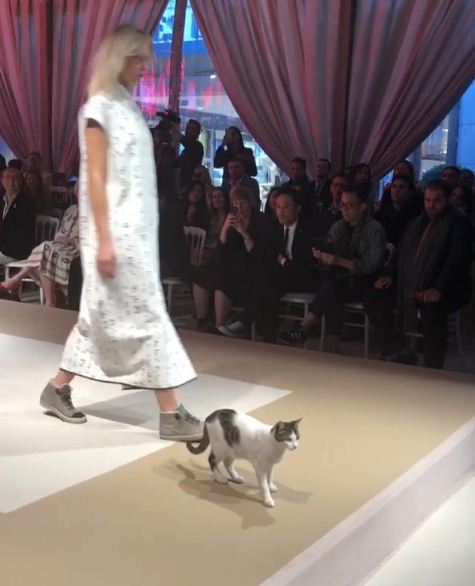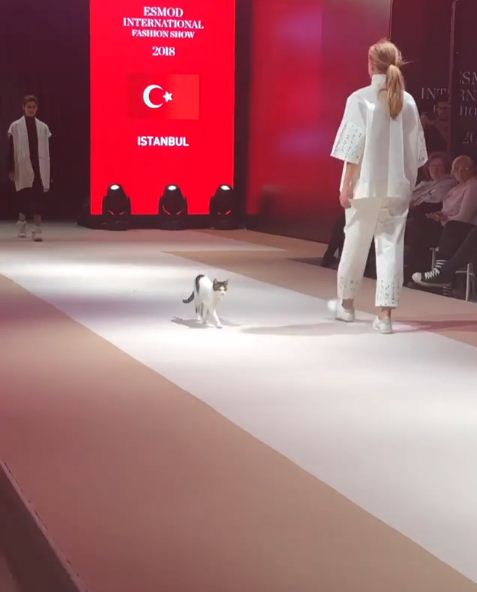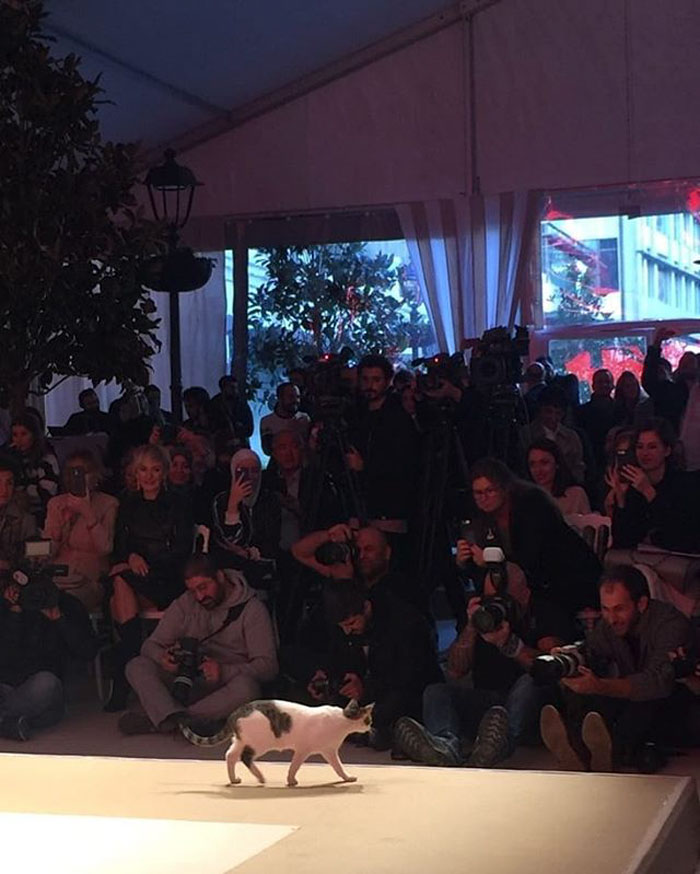 The appearance of the cat on the runway was not dangerous, moreover, it made the show more successful with the humorous expressions of the cat. 
Cat fights with good models to get the spotlight
Appearing on stage, the cat doesn't scare and catwalks beside the models. Even the cat not only jokes with the models but also fights just to regain its rightful place at the fashion show.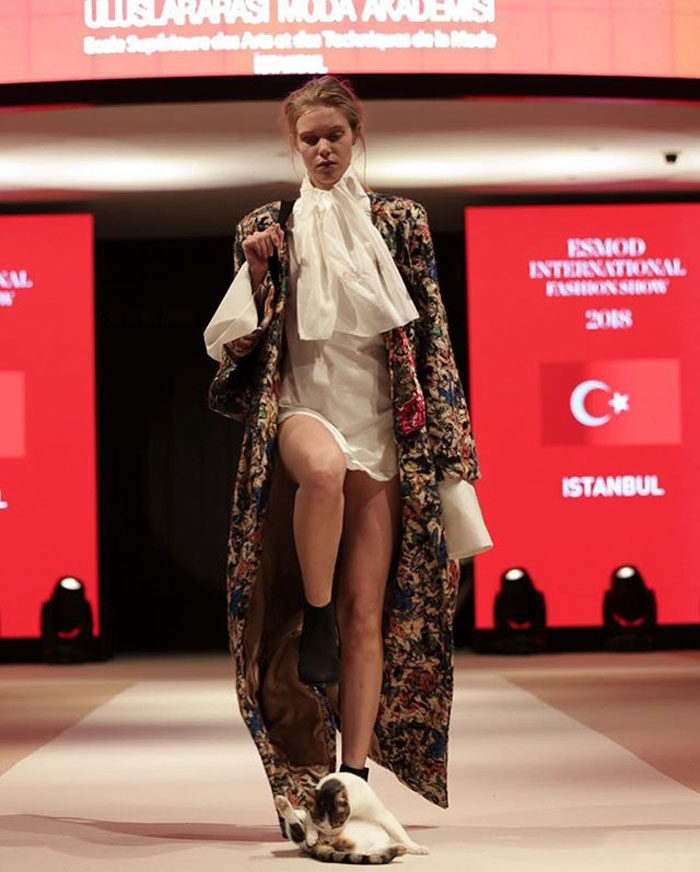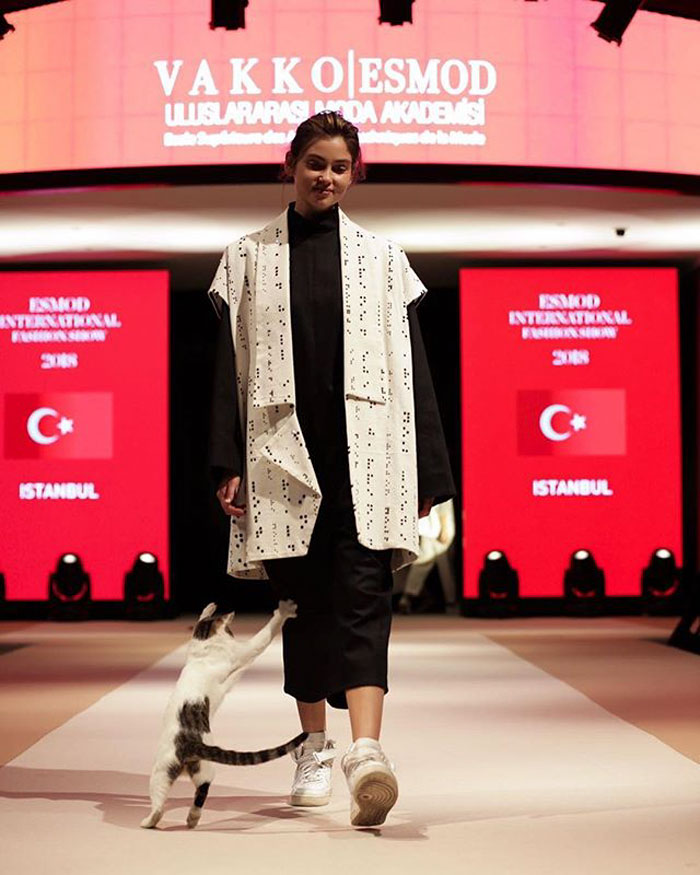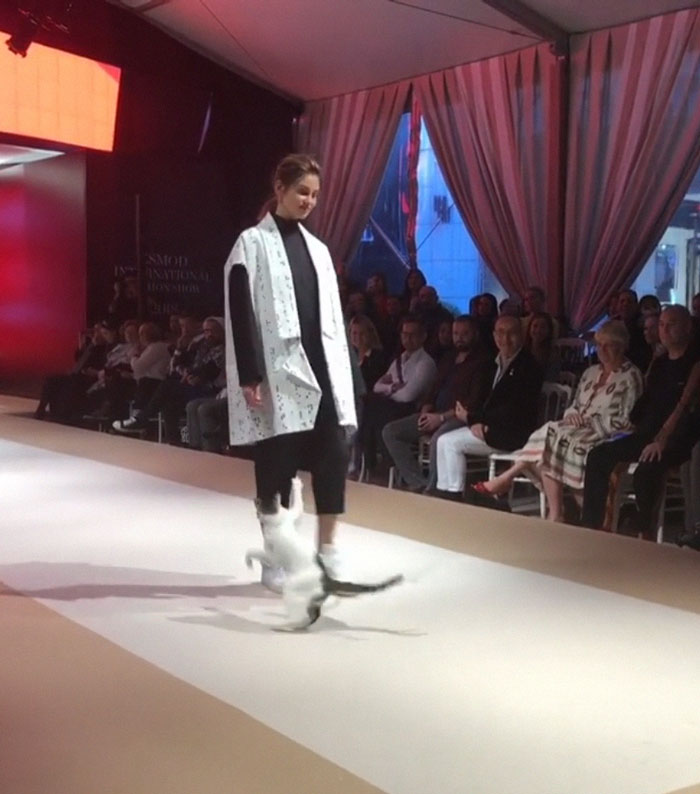 The appearance of the cat attracted a lot of attention from the audience. Many people humorously think that this cat will have success on the catwalk.
Do you agree with me that this cat can break into the fashion field?".