Over the years, there have been many remakes in the film industry, hoping to make the classics more perfect with the help of modern technology, and often live up to expectations—you remake, it seems to bring a new feeling to the audience.
However, if someone says to remake the super product "Titanic", you are probably more afraid than excited, because "Titanic" is a perfect and irreplaceable movie in the eyes of many people.
However, the viral trailer for Owl Kitty replacing leading lady Kate Winslet might change your mind. Lizzy (stage name OwlKitty) embarks on an adventure with one of her Hollywood lovers - Leonardo DiCaprio, and the trailer features the protagonist's dramatic escape.
Let's see it now!
It's a love story about lightning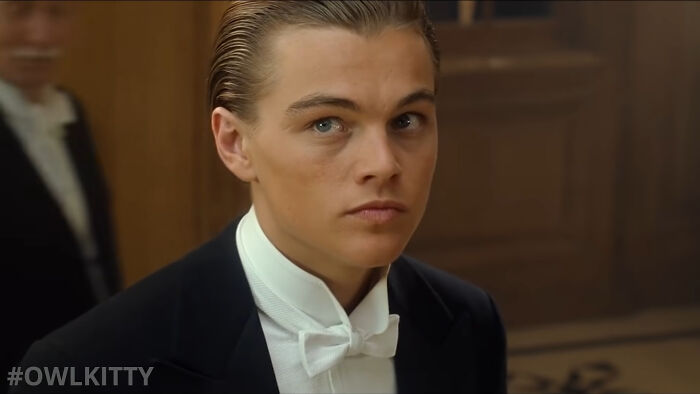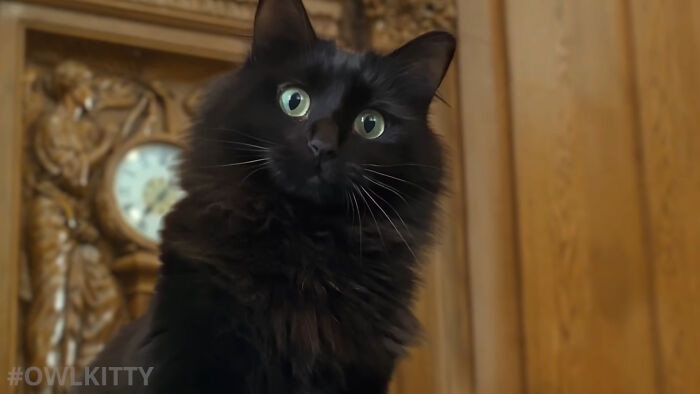 All videos are produced by Lizzy's owners - filmmaker Tibo Charroppin and creative writer and content editor Olivia Boone. This isn't the first time Lizzy has appeared on the big screen. The owner of this adorable ebony cat has used it in quite a few spoofs before, including classics like The Avengers, Jurassic Park, Pulp Fiction, and many more.
This isn't a scene from another movie where DiCaprio plays the villain, it's just a parody of Titanic.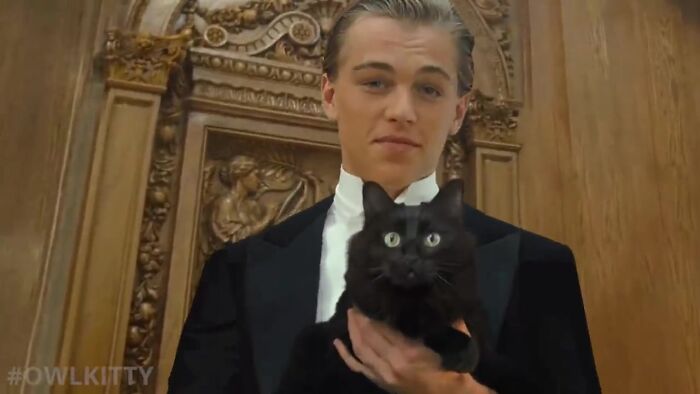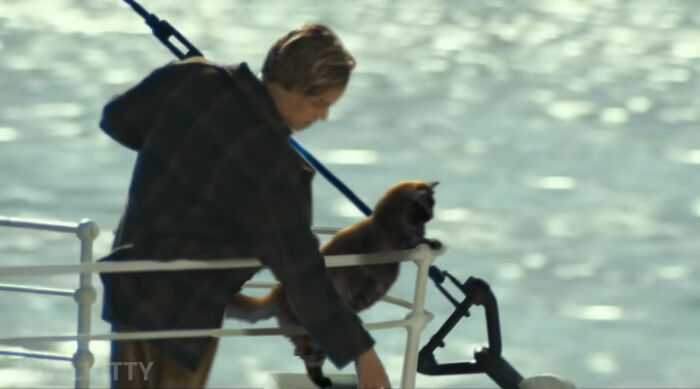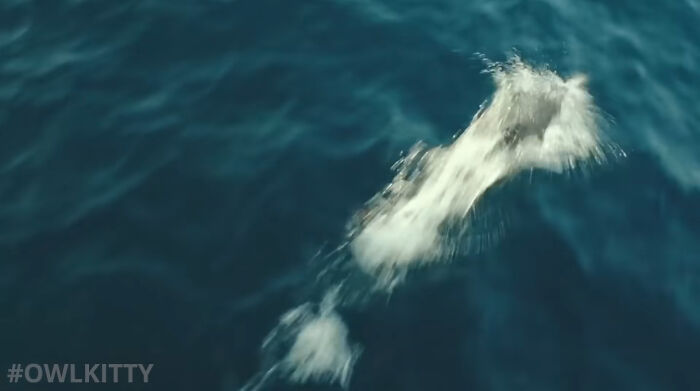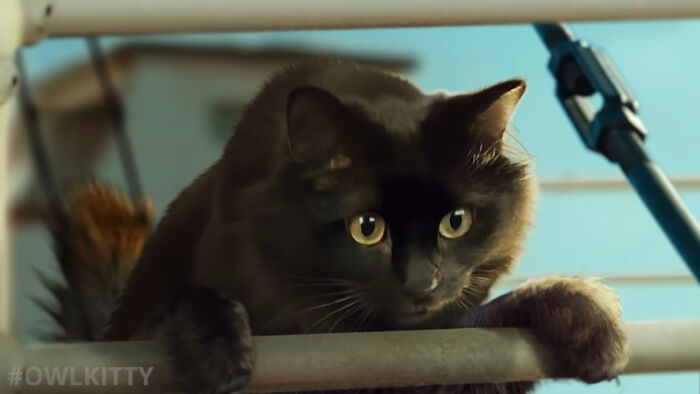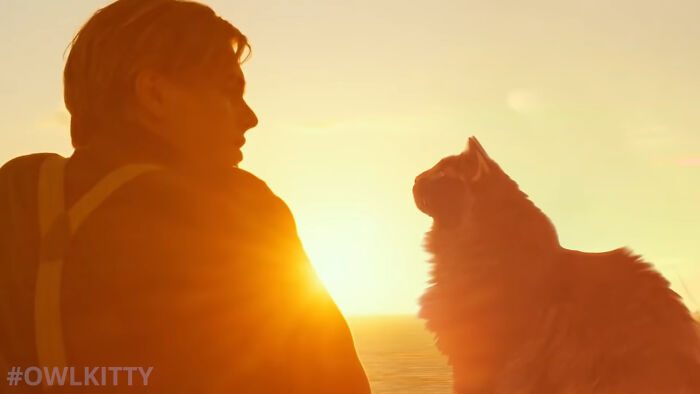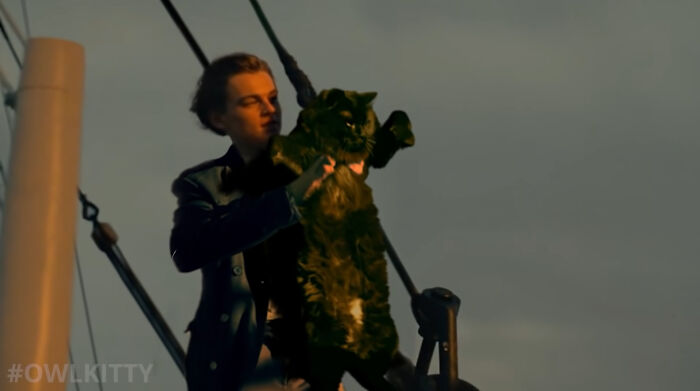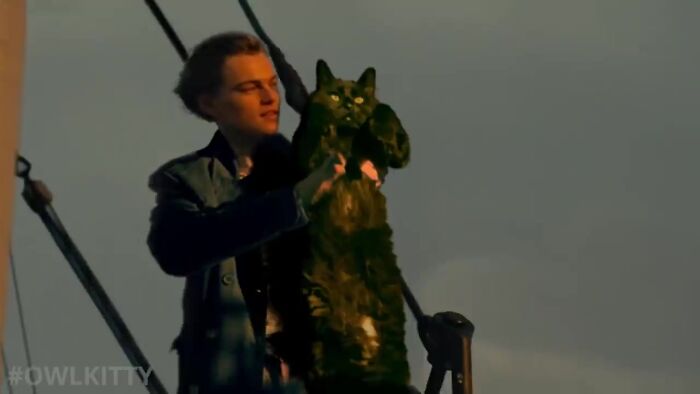 Titanic is one of the most successful films in the history of cinema, both in terms of box office receipts, awards, and critical acclaim: James Cameron's masterpiece grossed over $2 billion and won 11 awards. The Oscars and many other prestigious awards attract critics and audiences all over the world.
The film is considered one of the quintessential films of the 20th century, even though it was only released for 4 years before the turn of the new century. The movie was the inspiration for many parodies, OwlKitty being one of them.