Recently, a post about a 7-year-old dog following its owner who sells durian has been circulating on social networks.
The post includes a milestone moment where the dog, wearing a pretty hat, is standing next to the lovely durian barn and has quickly garnered the attention of many people.
Jubjib, a Golden Retriever, resides on a durian farm in Chanthaburi, Thailand with his owner.The dog became famous on social media when the owner posted a series of adorable pictures on his sales Facebook page.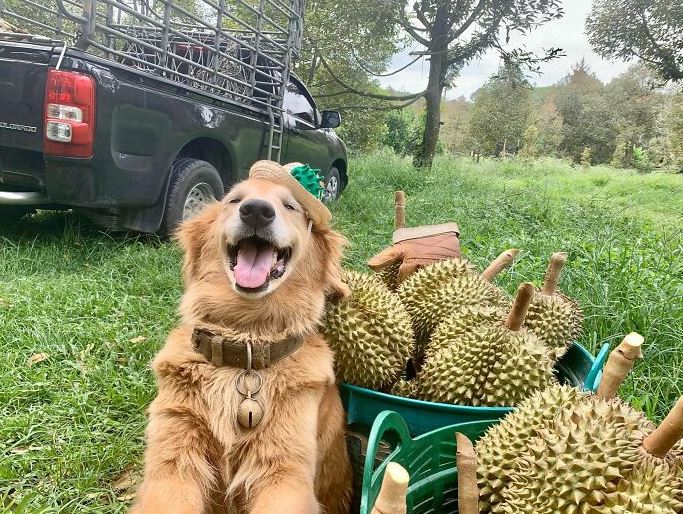 The dog has been a loyal companion to the family farm since 2014. Jubjib often accompanies his owner to pick durians, and every year during the harvest season, the owner takes a photo of the golden dog amidst the bustling activity.
Recently, a post about the dog's seven years of following the owner selling durian has been circulating on social media. The post includes a heartwarming moment where the dog, wearing a cute hat, stands proudly next to the charming durian barn, capturing the attention and affection of many.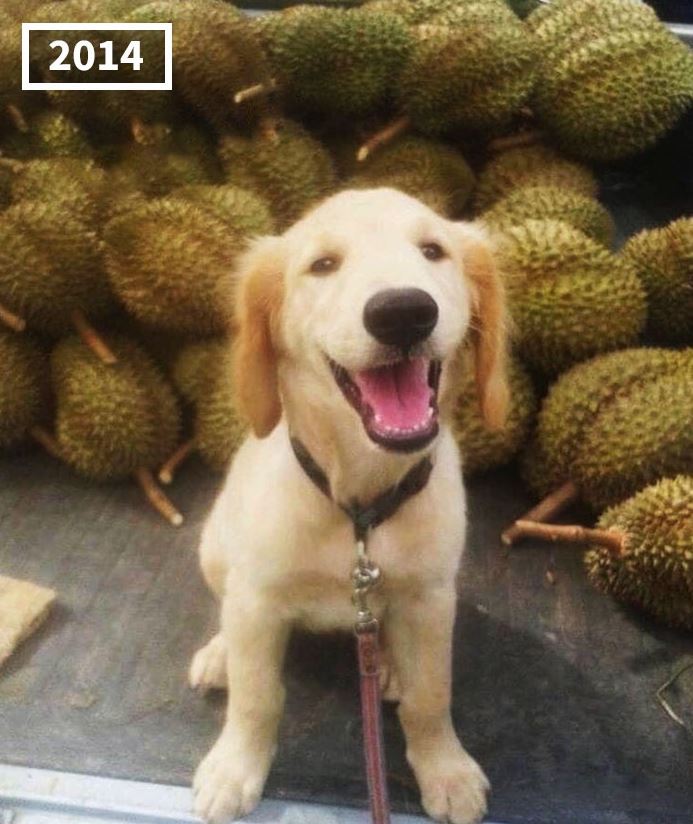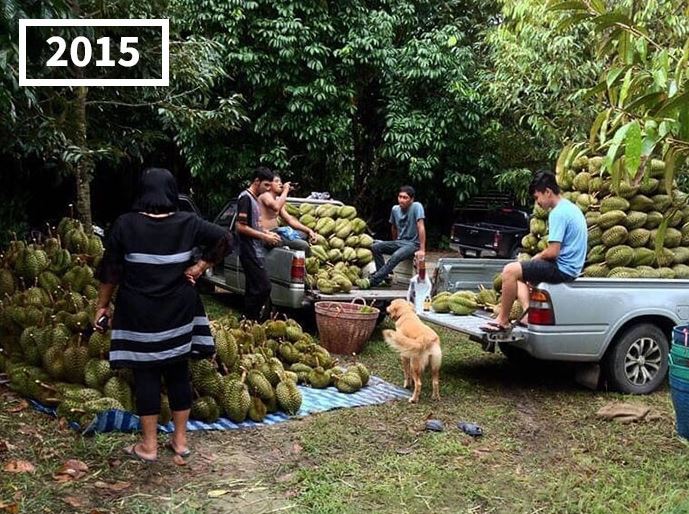 Jubjib was also dressed as a gardener, often with sun hats in various colors and designs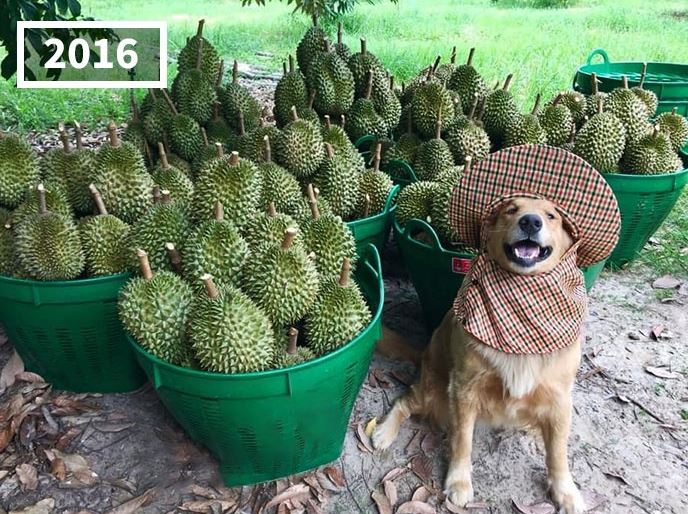 Read more: An old dog bid farewell to its owner before leaving home to find a place to...pass away 
The lovely dog gradually becomes the "representative face" of the durian farm. Jubjib's image is printed on the packaging, advertising images of durian products of this farm.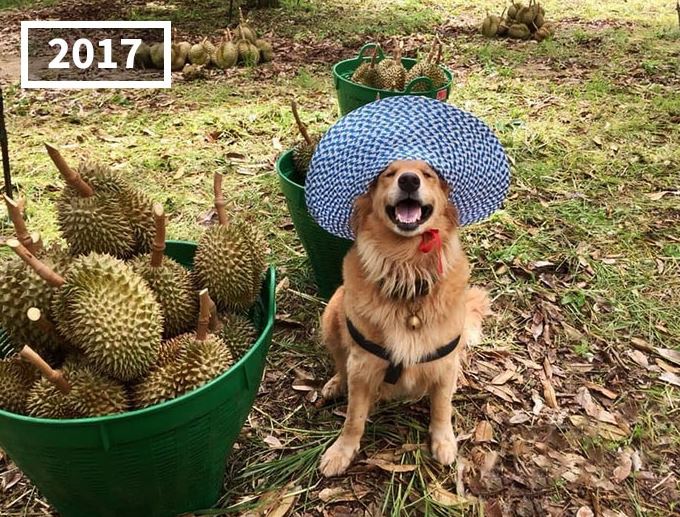 Jubjib always shows a happy face and has a big smile. Jubjib's face always shows eagerness and cute ways when taking photos, which makes Jubjib receive great love from followers.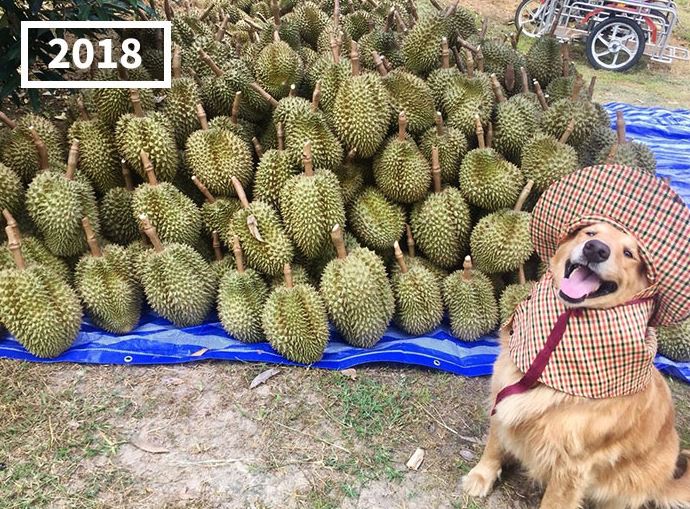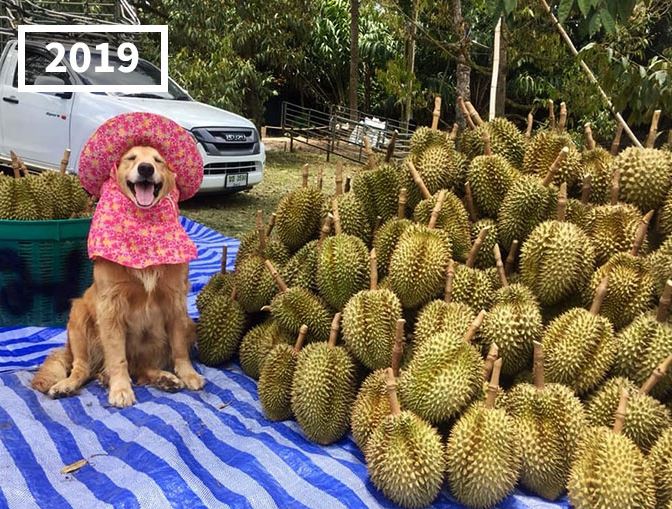 Jubjib has helped the garden's sales page attract thousands of likes. Many people click to follow to see the funny photos of "the durian garden dog