Recently, a caring dog owner showed her love and affection towards her furry companion by addressing her pup's coldness.
Observing her dog shivering in the cold wind, the woman, who was about to enter the post office and couldn't bring her furry friend in, kindly tied him to a tree and lent him her coat.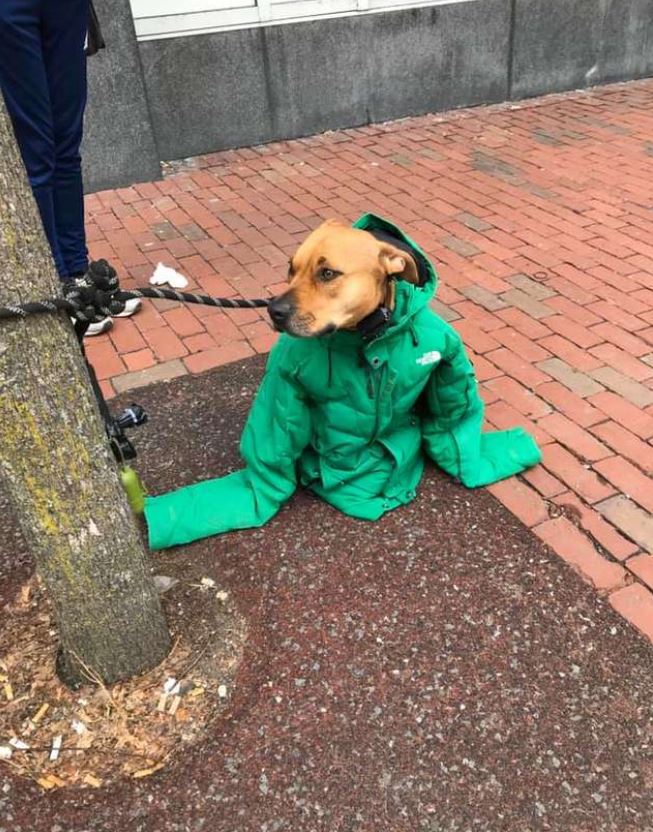 Afraid that the dog might catch a cold, the owner didn't hesitate to take off her coat and put it on the pup.
She then zipped up the jacket, making sure the dog was securely and comfortably wrapped in a warm layer.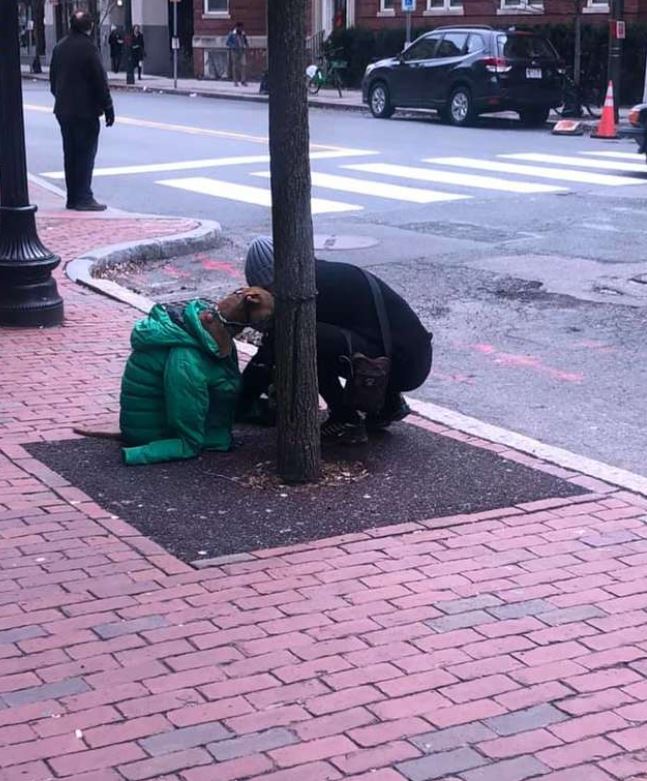 A woman named Kristina Hollie and her colleagues witnessed this moving story told by the owner of her pet dog.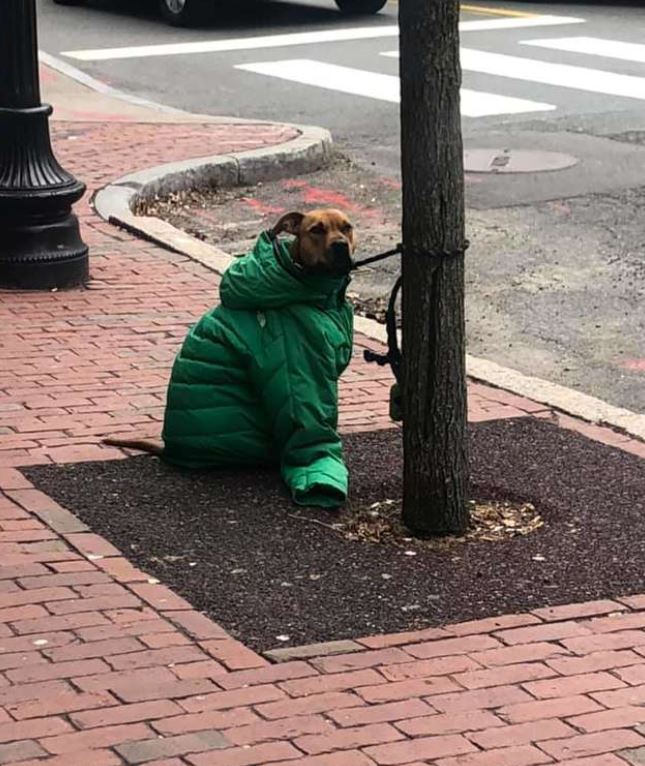 "As soon as she got up and walked past me, I told her what she had done was very sweet and thoughtful. She just responded, 'Thanks! I don't want him to get sick". Holly praised her sweet gesture in an interview with The Dodo.