The island has a fairytale-like scenery that attracts many tourists who come to enjoy its natural beauty and peaceful atmosphere.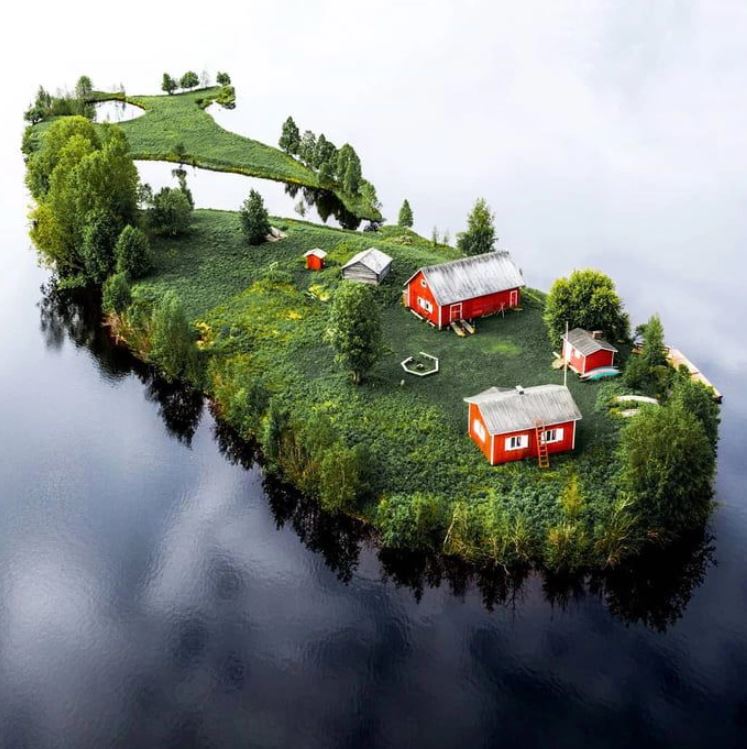 Finland is a beautiful country with countless stunning landscapes that are worth visiting and experiencing. Among them, Kotisaari is a small and charming island that resembles a little boy nestled in the river. It has breathtaking scenery that everyone wishes to visit at least once in their lifetime.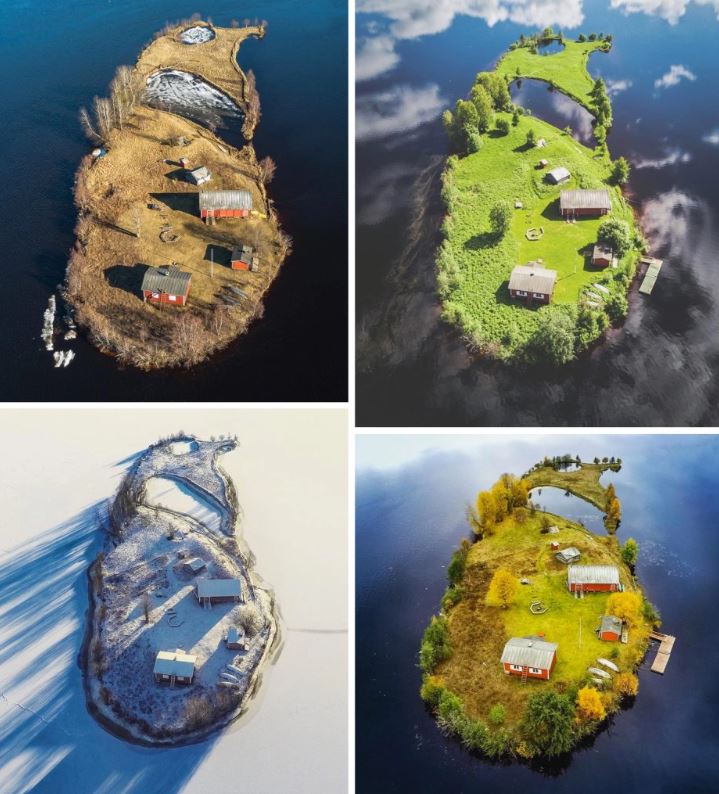 The locals in Rovaniemi have been associated with the timber industry since ancient times. The Ounas and Kemi rivers were used as floating channels for the local people's timber exploitation since the late 1800s. Until the late 1980s, people gradually switched to using trucks to transport timber.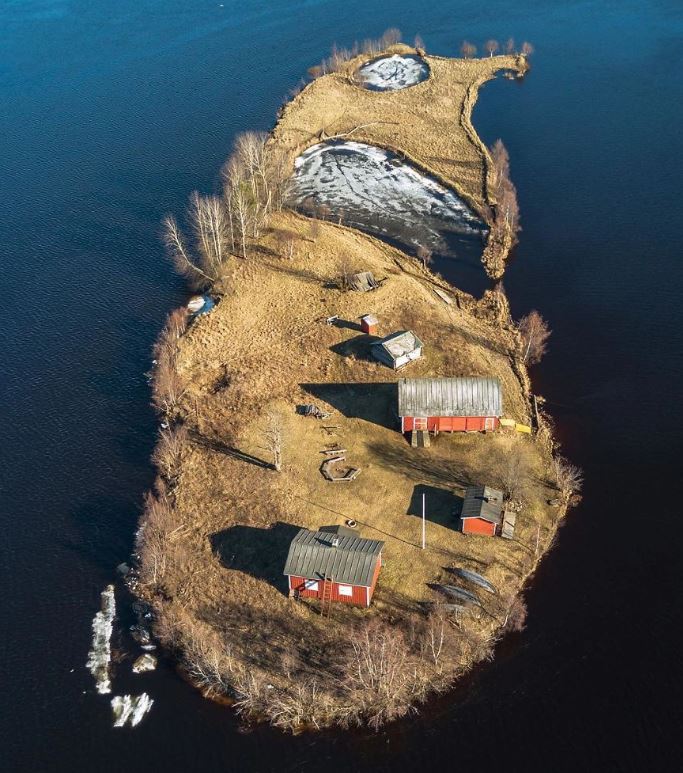 In the past, when boats were used to transport timber, Kotisaari was a resting place for timber workers. Nowadays, it has become an attractive tourist destination due to its rare and stunning beauty.
The only way to access the island is by ferry. A local tourism company has arranged daily ferry trips that allow tourists to visit and explore the island to experience the life of timber workers in the past. One of the houses (formerly a resting place for timber workers) has been converted into a bar to serve all daily tourists.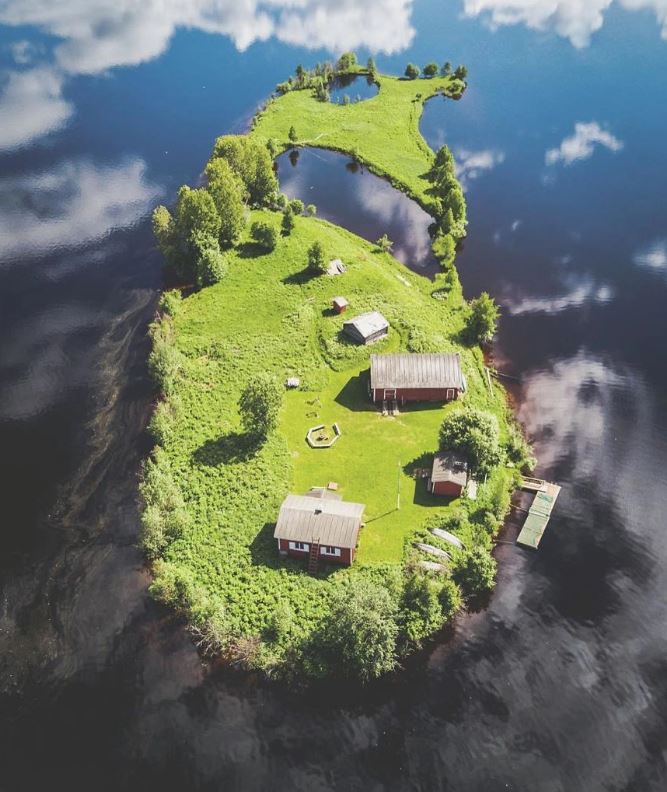 There have been many tourists and photographers who have taken photos of Kotisaari, but perhaps the most outstanding photographer who has captured the beauty of the island is Jani Ylinampa - a nature photographer.
Jani Ylinampa is described as a master photographer of famous landmarks, such as spectacular sunsets, beautiful forests, lakes, and other natural wonders.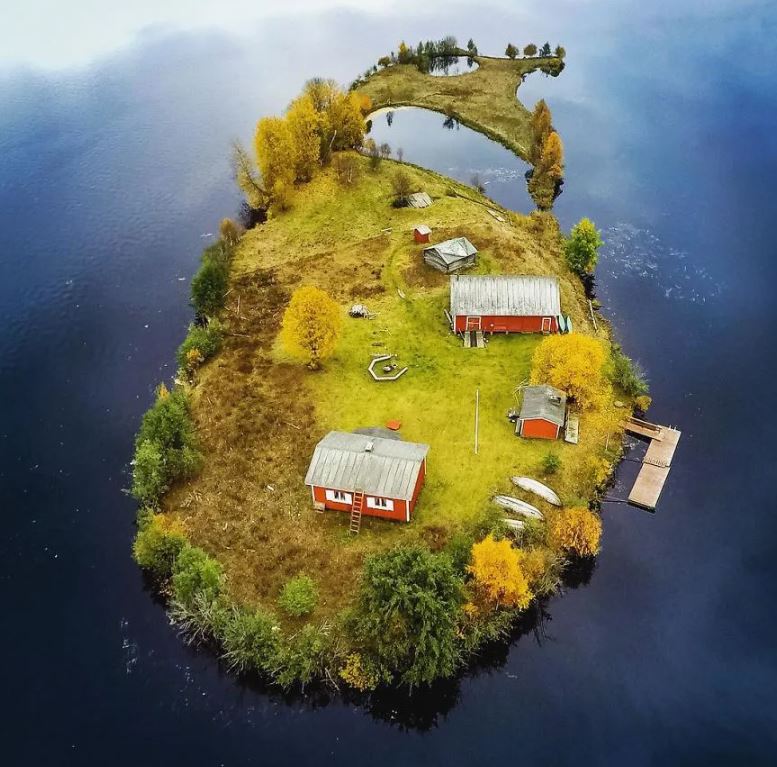 In 2015, Jani Ylinampa used a drone to capture Kotisaari Island from above. The photos quickly spread on social media.
Jani Ylinampa decided to capture the changing natural landscape of the island through the four seasons - Spring, Summer, Autumn, and Winter. He stated that the island is a perfect place to capture the changes in the sky, trees, air, river, and forest.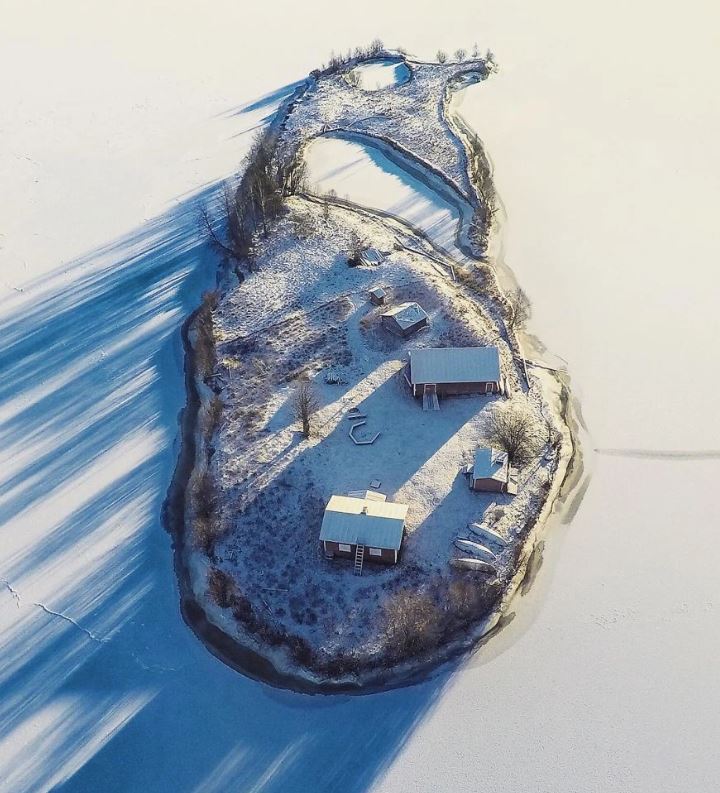 The changing scenery through the seasons has left many people in awe and wishing to visit this magical island at least once.