The Mandarin Duck - beautiful from appearance to name
Since childhood, we have heard the fairy tales of "The Ugly Duckling" told by our grandparents. Ducks have been labeled ugly due to their unsightly appearance. But if you thought ugly ducks were only gray and white, you'd be wrong.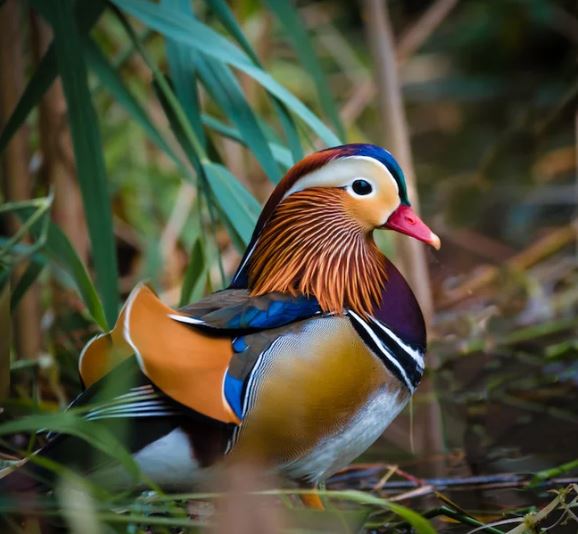 You're not mistaken. The Mandarin Duck with its gorgeous and colorful plumage is considered one of the rarest and most beautiful animals on the planet.
Its picturesque appearance even makes you wonder if it's a duck or a swan. In 2018, many tourists flocked to Burnaby Lake and Deer Lake on the outskirts of Vancouver, British Columbia (Canada) to catch a glimpse of a very unusual-looking duck named Trevor. Trevor stands out from other common ducks thanks to his vibrant feathers.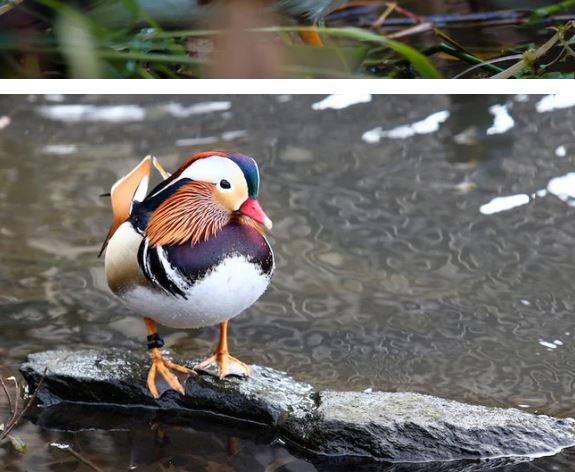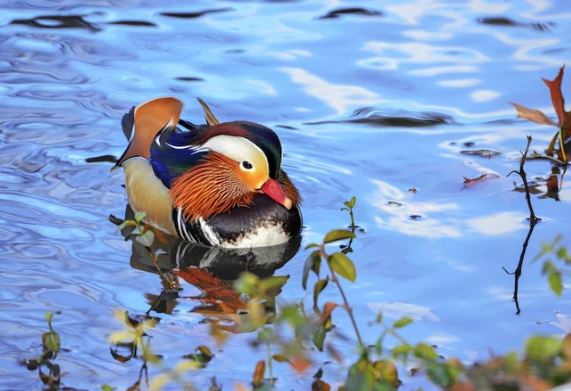 Ducks have outstandingly colorful plumage, including shades of blue, red, purple, and yellow.
The mandarin duck, for instance, also features a bright red beak, a large white crescent-shaped patch above its eyes, and even a distinctive "beard" of feathers.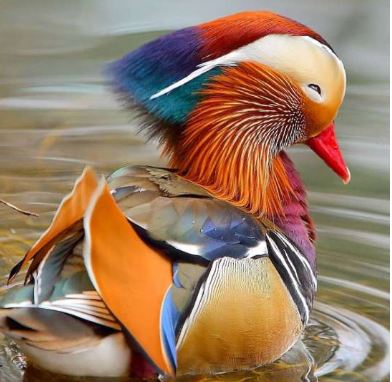 They have a purple chest with two longitudinal white stripes, a reddish rump, and two orange sail-like feathers on their back.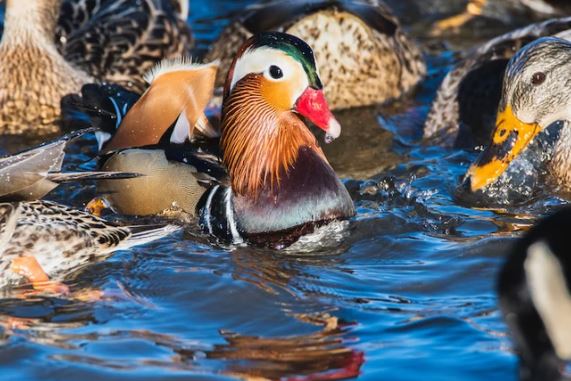 Mandarin ducks are renowned for their vibrant and colorful plumage, featuring hues of blue, red, purple, yellow, and more.
The males boast a striking red beak and a large, crescent-shaped white stripe above the eyes, while the females have a white ring around the eyes with fading stripes extending backward. Additionally, they have thin white stripes on the sides of their feathers and a light-colored beak tip.
These ducks are often referred to as lovebirds.
As they are typically found in pairs, side-by-side like a couple. As such, they have become symbols of faithful love and devotion in many cultures.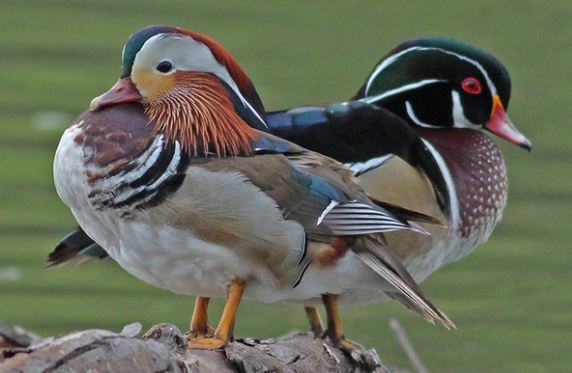 hey are always together; only when the female lays eggs, the couple separate for a while and then comes back together again. What's special is that the female is only faithful to one male, making them a symbol of happiness.