A mother hen protects her chicks from the rain
Animals also have immense love for their offspring. Proof of this is the sight of the mother hen standing in the rain protecting her cubs in the middle of a street in Visakhapatnam, India.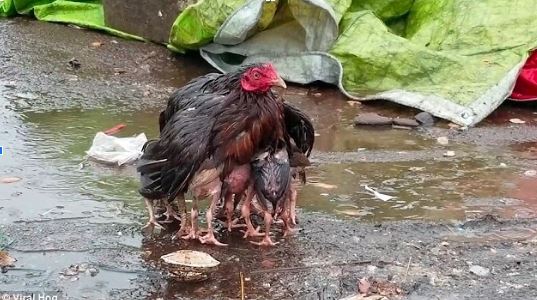 When it rains, the chickens have nowhere to live. The mother chicken already stands in the middle of the road sheltering the cubs. There are at least 5 chicks lurking under the body of the mother chicken.
"I shot this video at a local fish market. When the heavy rain came, we could feel motherly love in nature. A mother hen protects her cubs in the rain," the cameraman shared.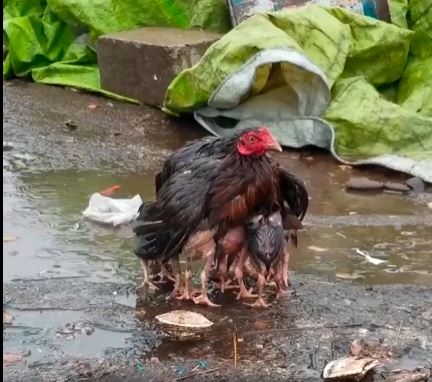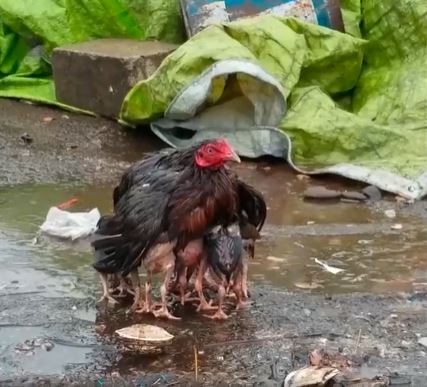 The mother chicken spreads its wings to form a large umbrella to shelter the chicks in the rain. Despite being wet, the mother chicken abstains from protecting the offspring. The hen transmits warmth and calms the shivering chicks.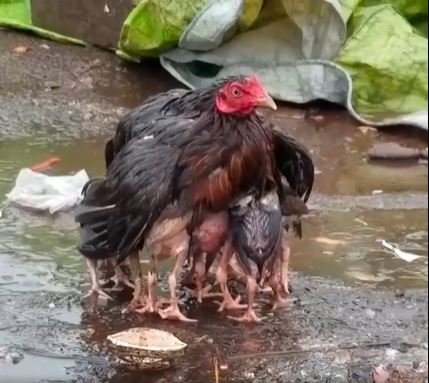 For animals as well as humans, motherhood has always been a valued affection and they are ready to do anything for their child.
In the animal world, the image of a mother protecting her children also amazes us. For example, rhinos attack a large elephant to protect the cubs from danger.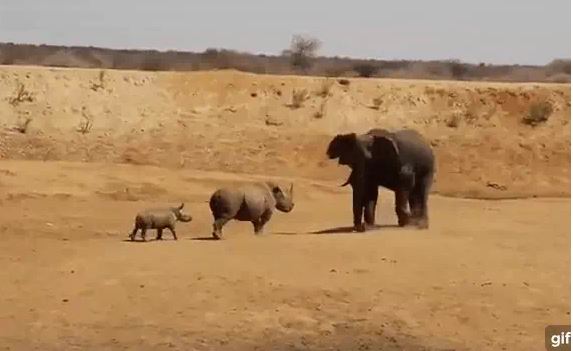 The mother rhino attacks the enemy in a row. The African elephant is constantly backing down and no longer has bad intentions toward the rhinos.
Or the image of the brave mother bird, protecting her baby captured by photographer Johan Croukamp in Kruger National Park, South Africa, surprised many people.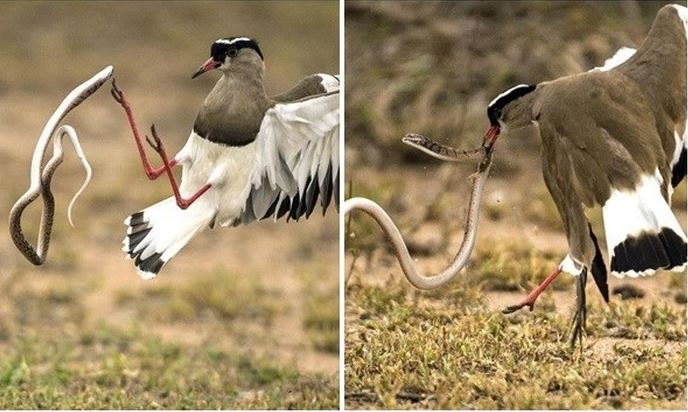 The mother bird saw a poisonous snake crawling into her nest, got angry, and kept pecking at the snake's head, determined to fight to protect the baby bird.
After struggling for a while, the mother bird taught the snake a life lesson.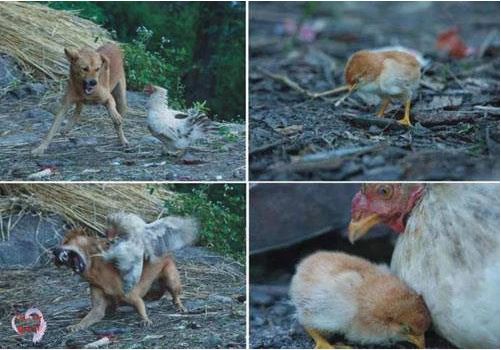 The moment was captured by a photographer in the village of Sundarijal, about 13 kilometers from Kathmandu (Nepal). Here's one of Time magazine's most surprising photos of 2011.
Another image that confirms the sanctity of motherhood is that the monkey mother is ready to fight to protect her child the moment she sees her child in danger.