Because it looked a lot like Harry Potter's nemesis, Voldemort, Charlie, a 14-year-old cat, was abandoned by her owner for being too ugly.
Fortunately, Charlie was adopted by the staff at Blue Cross Relief in Southampton, Hampshire, UK.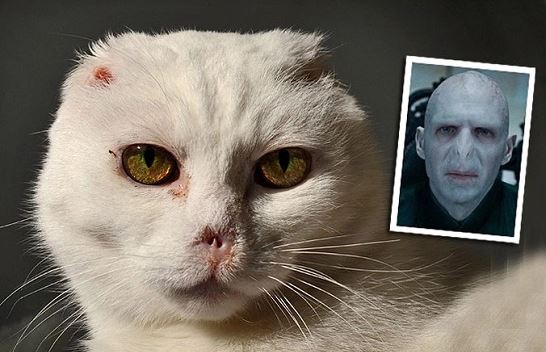 Charlie, the 14-year-old cat, was abandoned by her previous owner for having a face that resembled that of Voldemort, the villain from the Harry Potter series.
Staff at the Blue Cross Relief center in Southampton, Hampshire, UK have taken Charlie in and are currently searching for a new owner who can look past her unique appearance.
Despite having the potential to make Harry Potter fans uneasy, the staff is hopeful that someone will take in this sweet feline and provide her with a loving home.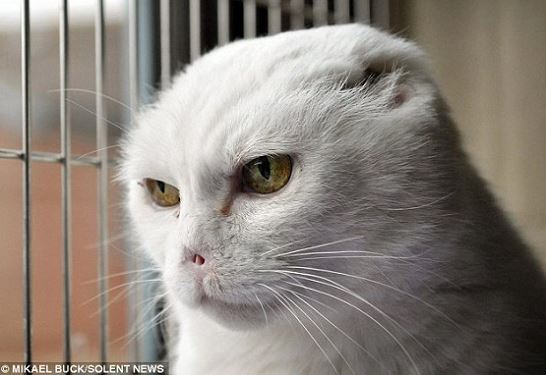 Charlie the cat had been living in the wild until a woman took her home. When Charlie began to look ill, the woman took her to the vet for a checkup.
Charlie was diagnosed with skin cancer, and veterinarians had to amputate her ears and nose to keep her alive.
However, after the operation, Charlie was unable to get along with the other cats in the household, and the woman brought her to Blue Cross Rescue.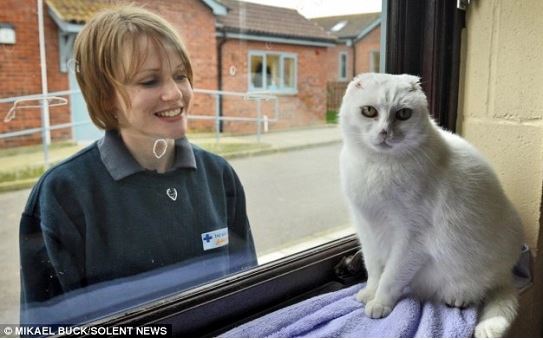 Marie Loveridge, an employee at Blue Cross, said that although Charlie looks like the villain Voldemort in the Harry Potter movies, in reality, Charlie is a very docile and lovable cat.
Loveridge is currently trying to find a new owner for Charlie, hoping that Harry Potter fans will be willing to adopt him.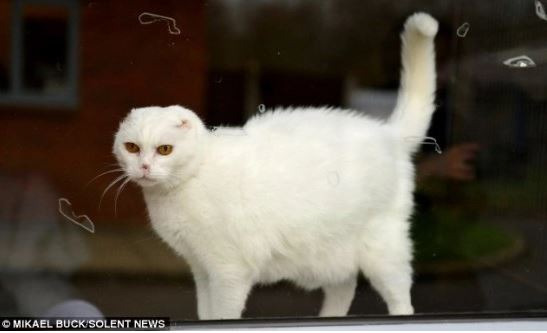 Read more: After wandering the streets for years, a cat with three legs was able to find her ideal forever home 
According to veterinarian Alison Thomas, "Charlie is a prime example of what can happen to a cat if it is overexposed to the sun.
The surgery could have been avoided if we knew how to protect our beloved cats from excessive sun exposure. So, remember not to let them roam outside when the sun is shining."
Staff said: "Charlie loves being loud, tickled, and cuddled, but most of all, a home with no other pets. We wish her all the best after her battle with skin cancer. She will be here for the rest of her life Loved and cared for. Her life in her new home.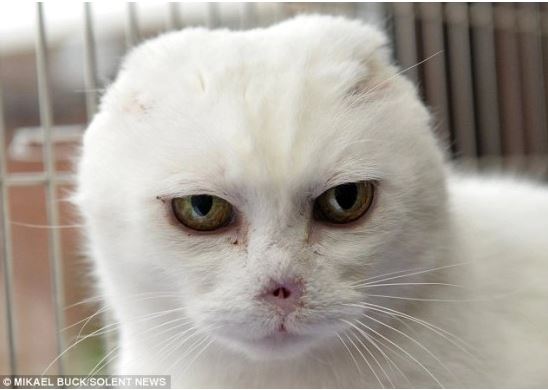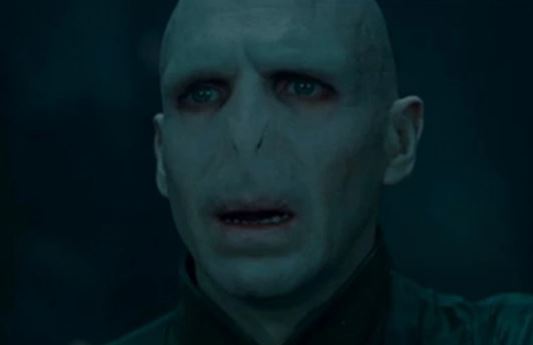 Hope this cat finds a new home soon!