Photo from the movie 'Palma', based on the true story of a "Hachiko dog" in the Soviet Union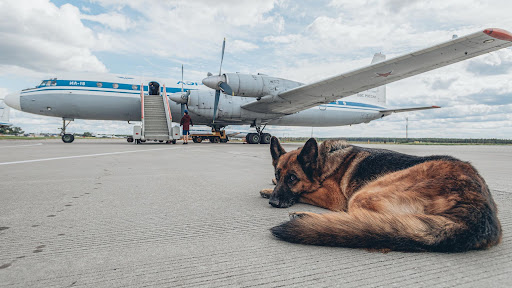 Image credits: Komsomolskaya Pravda / Global Look Press
In 1974, at Moscow's Vnukovo airport, while passengers were queuing to board the Il-18 plane (Ил-18), flying to the city of Norilsk in the Far North, a passenger had a heated argument with a flight attendant about bringing his German Shepherd dog on board.
It seems the argument did not go as smoothly as this passenger expected. He had to give up, taking off the leash for his pet dog. The dog thought she was being released for a walk, so she ran happily along the runway..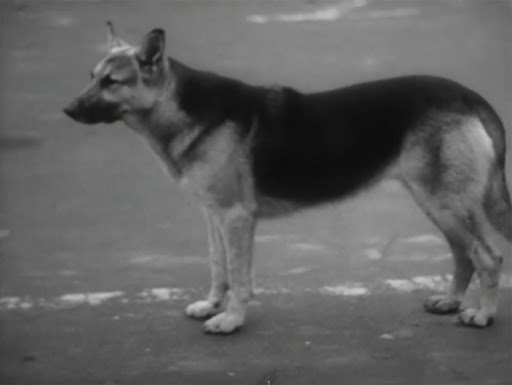 Image credits: Alexander Opryshko/Central Studio for Documentary Film, 1978
Because she was busy playing, she did not know that the owner had already stepped on the plane at this time. The stairs were removed, the door was also closed and the plane was preparing to take off. By the time she realized everything, the Il-18 was gradually accelerating. She jumped in surprise and then stopped and watched until the plane disappeared. Thus began the story that touched the hearts of millions of Soviet people.
An abandoned friend
It turned out that it was because the dog didn't have a veterinary certificate. The owner had to leave her at the airport. And then for 2 years, Vnukovo airport became her home.
Since that day, this dog has run to the runway every day. After memorizing the shape of the Il-18, she would race to each Il-18 in the hope of seeing the person she loved the most.
The dog caught the attention of pilots and airport staff. Initially, they tried to catch it, but to no avail. She was prudent and did not cause inconvenience to peope.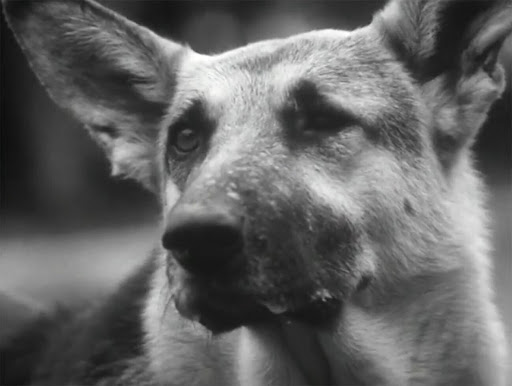 Image credits: Alexander Opryshko/Central Studio for Documentary Film, 1978
The staff at Vnukovo took turns taking care of her, feeding her, but she still wouldn't come near anyone. They tried to figure out her name by trying to call her by different names. When called "Alma", she reacted, so they decided to call her "Palma".
Rain or shine, every day, Palma the dog went to the runway to watch for Il-18 planes. A technician here said he witnessed the owner arguing with the flight attendant, but could not determine more details about the incident.
In the end, pilot Vyacheslav Valentey brought the story of this wonderful shepherd dog to the Komsomolskaya Pravda newspaper.
"Without Valentey, no one would have heard of Palma," Journalist and photographer Yuri Rost recalled.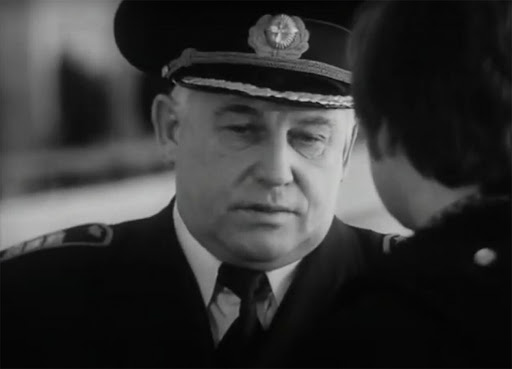 Pilot Vyacheslav Valentey 
Mr. Rost went to Vnukovo to meet this special dog.
"Now we all feed her. But she doesn't eat from anyone's hands and doesn't let anyone come near her. Except for technician Volodin. They seemed to have become friends, but she didn't want to go to him either. She must have been afraid of missing the plane." An airport employee told Mr. Rost.
A new home
Soon after, the Komsomolskaya Pravda newspaper ran an article about Palma titled "Two Years of Waiting", which included an appeal to the owner who had abandoned the dog:
"It is possible that the person who flew away on that Il-18 will read this article. He may have thought that someone he, sadly, had to leave behind has forgotten him. This person should urgently resign, gather money and fly to Moscow."
Palma's story moved the entire Soviet Union. The newspaper received thousands of adoption letters because so many people wanted to adopt such a devoted and loyal dog.
The dog's owner was later found. In a letter to the newspaper, he tried to justify himself, saying that "problems kept piling up, he got tied up and forgot" the dog. However, he has not expressed any desire or intention to return and has not revealed the dog's original name, which is why she was still called Palma.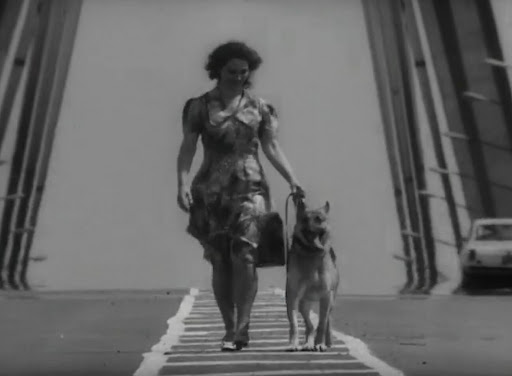 Vera Kotlyarevskaya with Palma 
A search for a new owner for the dog began and in the end Vera Kotlyarevskaya of Kiev was chosen. She was an associate professor at a pedagogical institute, also the great-granddaughter of the famous Ukrainian poet Ivan Kotlyarevsky. She earned the trust of this sensitive and cautious dog.
Taking a month off from work, Ms. Vera went to Vnukovo. She visited the dog every day and quickly won his trust. Finally, she gave Palma a sleeping pill and brought him back to her apartment in Kiev. Fortunately, Palma didn't show any aggression or panic.
"A very well-balanced dog, with a stable nervous system, used to people and living at home a lot. At home, she often approached my daughter while she was sleeping, licking her cheek and biting her ear gently." Mrs. Kotlyarevskaya wrote in her diary.
It is known that the dog also tried to escape many times, which is why they always had to keep the balcony doors and windows closed.
It was not until 6 months later that Palma settled down and finally accepted the new home and owner, giving them all her love and loyalty.