A woman from Jersey had a close brush with danger when she shared a photo of herself with static hair.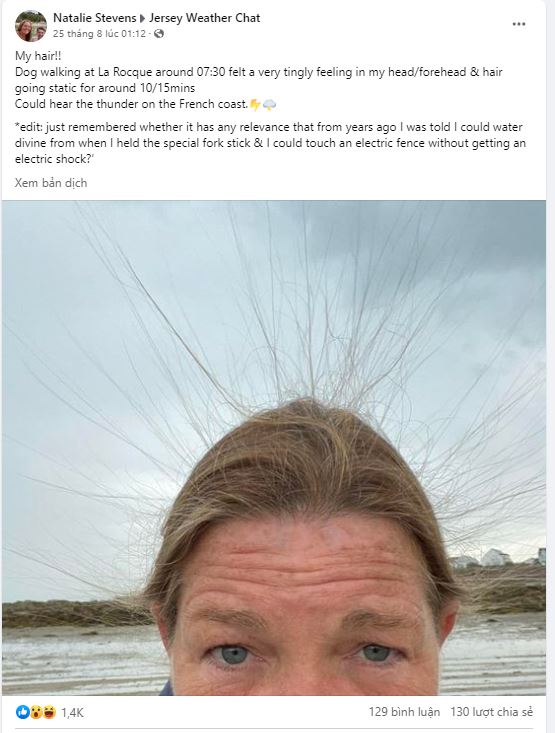 While the woman was walking her dogs on the beach, her hair suddenly shot up into the air, in other words, it stood on end, creating an unusual sight.
She decided to share a picture on Facebook. Many people were quick to tell her that she had narrowly escaped a life-threatening situation.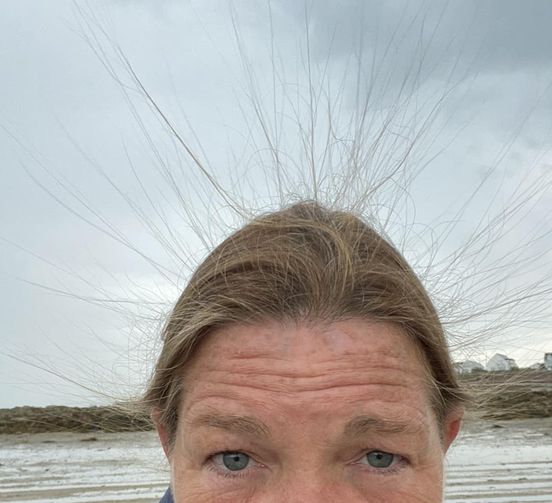 In her post, the woman described feeling a 'very tingly feeling in my head/forehead' and mentioned that her hair was 'going static' for 15 minutes.
She also noted that she could hear thunder coming from the French coast, which is about  25 kilometers away.
She shared: 'I did start to get a little nervous & headed higher up the beach.'
'Goodness knows what it would have looked like if I hadn't had my hair tied back! It was a really weird sensation,' she added.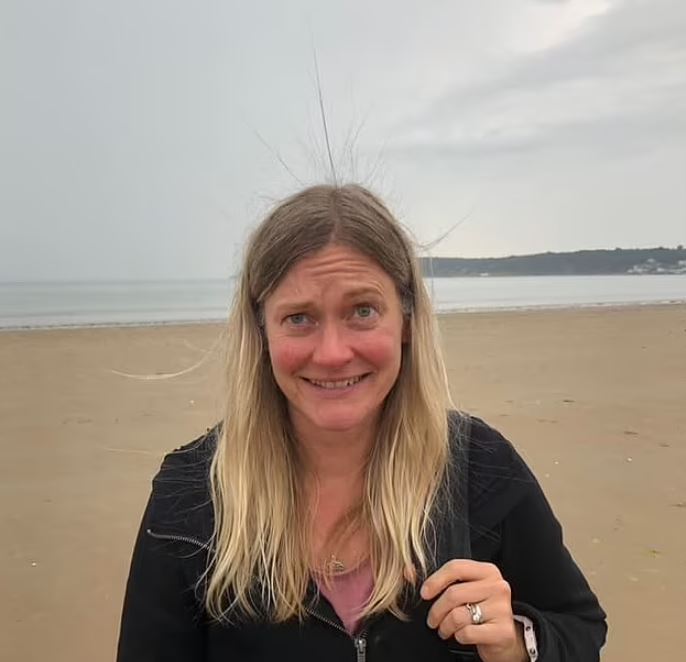 However, the initially light-hearted conversation turned dark quickly.
One person said: Walking a mountain ridge in a thunderstorm is a scary experience for the same reason. When your metal ice axe starts to sing, you know are in trouble.
A second commented: It's a sign that a lightning strike is imminent. Get down and make sure your head is lower than your heart. It's amazing how few people are aware of this.
A third wrote: Nearly died, I should have died dozens of times as a child my hair was an early sign we should move off the beach it was a family joke it's just a sign of a thunderstorm I am 78 now, and STILL ALIVE
A fourth commented: We used to stand on a motorway bridge in a thunderstorm when we were kids and our hair stood on end too.
Another said: Take a selfie and get hit by lightning. Just another day in life. Lie flat falls if this ever happens to you. You would be in real danger.
Her comments were backed up by the experts at the US National Weather Service.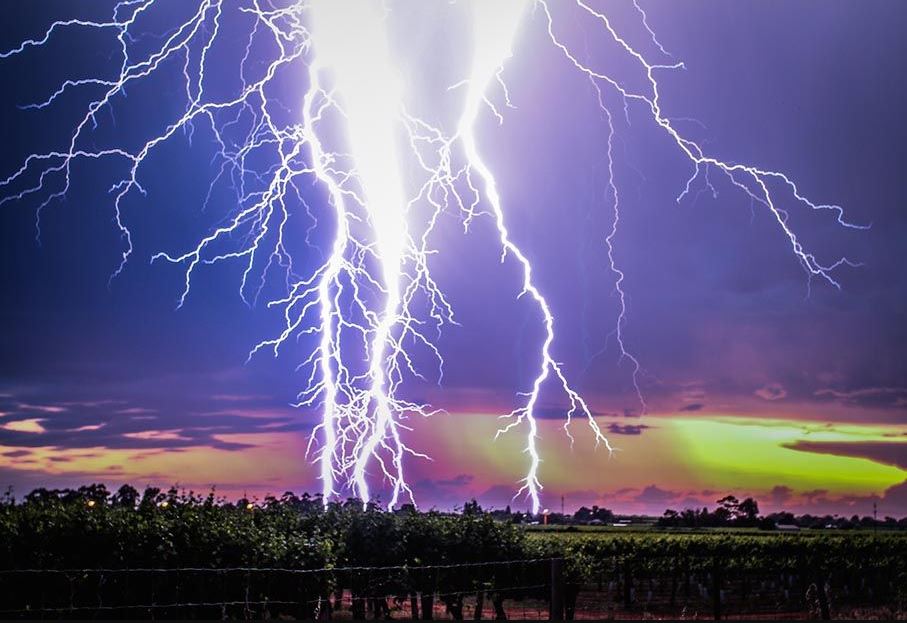 'If your hair stands on end, lightning is about to strike you. Drop to your knees and bend forward but don't lie flat on the ground. Wet ground is a good conductor of electricity,' 
They added:  'It is also recommended you get far away from the beach when storms roll in."
The US National Weather Service advises seeking shelter within a house, a sizeable building, or a vehicle made entirely of metal when lightning is around.