Have you ever questioned why airplane seats are predominantly blue, with very few exceptions? Some people assume that this color was selected because it reminds them of the sky. However, the explanation is not as straightforward as it may seem, as it likely holds a different significance.
1. It creates a sense of well-being.
According to Bright Side, the main reason airplane seats are almost always blue is that it creates a sense of well-being and reduces the chance of air rage. British scientists have revealed that the color blue is commonly associated with reliability and safety, which is significant not only for passengers without aerophobia but for all travelers.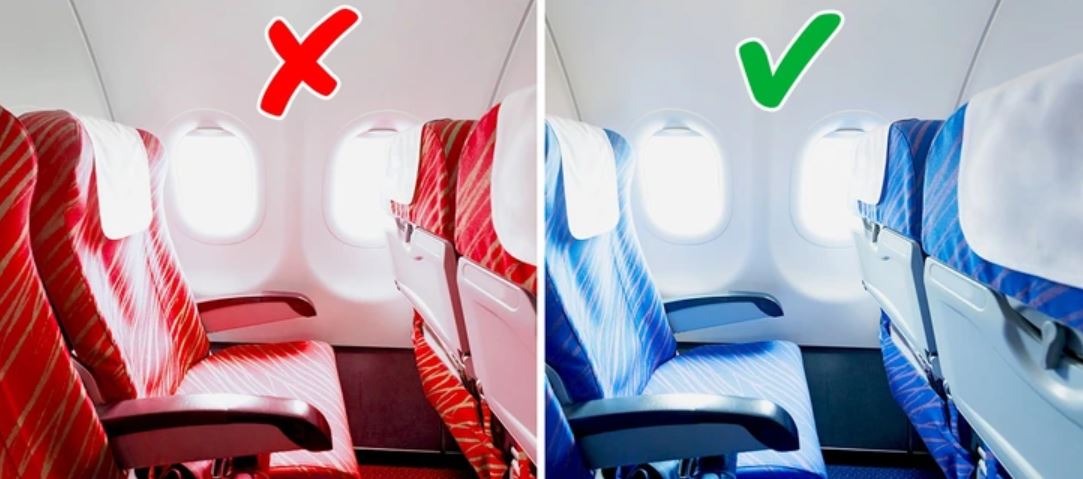 According to the Color Psychology website, experts state: "Blue is a color that suggests peace – it's the color of the calm sea and the clear sky, both of which are linked to inner serenity, calm, and clarity.
"Blue is also shown to slow heart rate and breathing, so it can be a good color to aid in meditation or relaxation."
2. Due to its excellent dirt-concealing properties.
The second reason airlines choose blue seats is not only for aesthetic reasons but also for practical purposes. The color blue is effective at concealing dirt, stains, and scrapes, making them less visible compared to lighter-colored upholstery.
As a result, these blue seats maintain a cleaner appearance over time, allowing them to be used for longer periods before requiring replacement.
3. Blue airplane seats can change a person's perception or senses
Airlines believe that the chosen shade of blue will contribute to passengers feeling cooler during their flight. This is the reason airlines choose blue seats.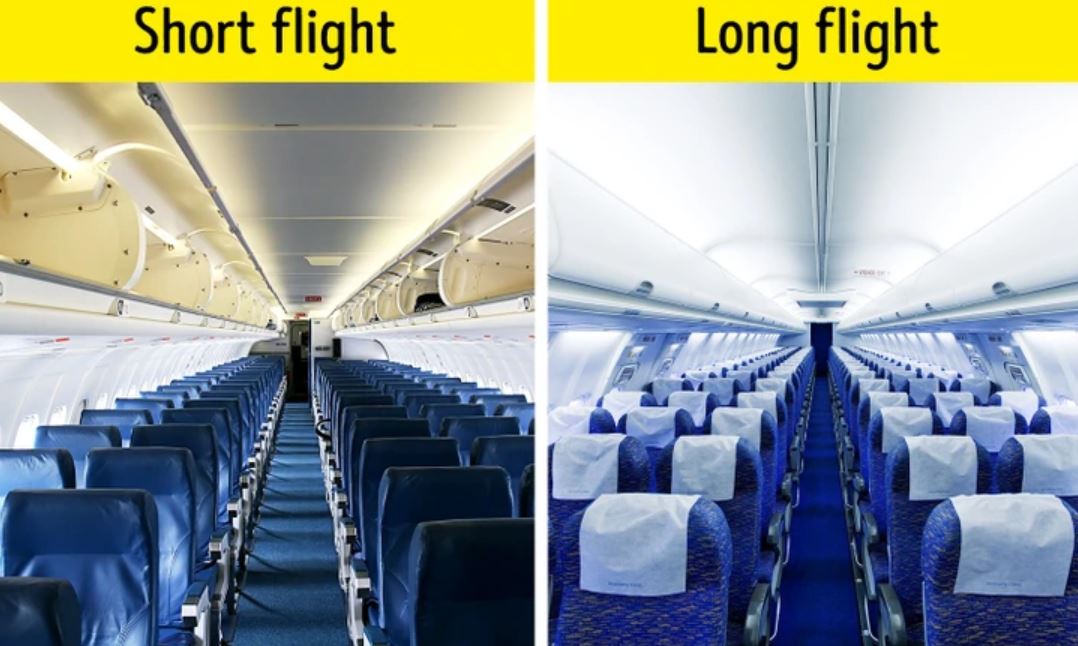 A study mentioned on Popular Science's website reveals that 48 percent of participants believed a fizzy drink presented in a blue glass would be more thirst-quenching. The association of the color blue with coldness and refreshment creates the perception of a cooler environment for passengers.
4. Airplane seats use black and red seats.
During the 1970s and 80s, airlines had a trend of using red seats in their cabins. However, it was later discovered that warm colors like red could evoke hostile and angry emotions in passengers. As a result, these seats were subsequently removed.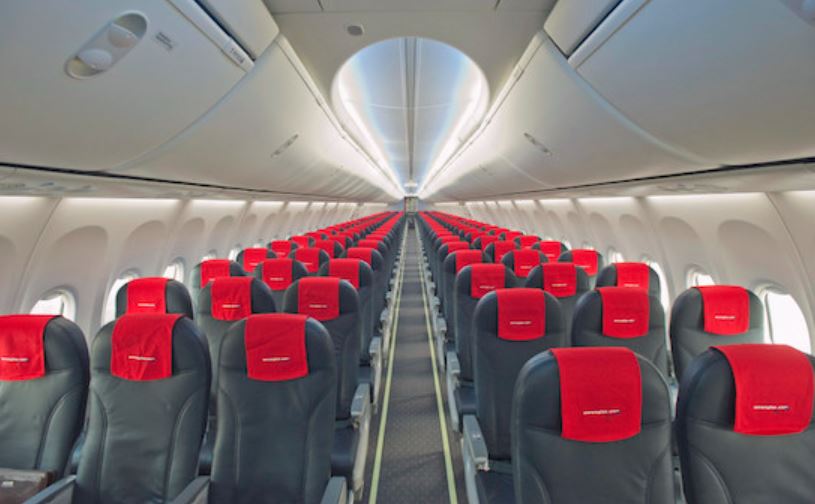 However, nowadays, there are still some airlines that use black and red upholstery for their seats, such as Jetstar and Air New Zealand.