Vaguito's heartbreaking story was shared by Jolie Mejía, a Peruvian woman who happened to be walking on the shores of Punta Negra, one of the districts of Lima Province, when she saw a dog coming to the beach and staring at the immense ocean. The animal looked clean and well-fed, so Jolie thought its owner would come to pick it up. She took the time to pet Vaguito and talk to it, but no one came. Finally, a man passing by, noticing the worried look on the woman's face, told her the animal's sad story.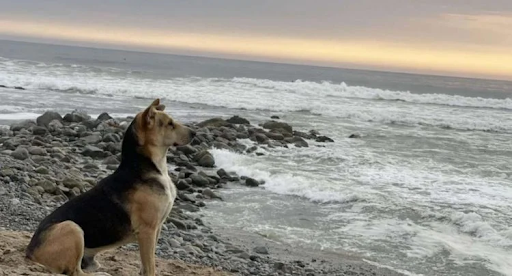 Apparently, Vaguito was known and loved by everyone in the area. It currently lives in a house not far from the coast, with a woman who takes good care of it, but Vaguito once belonged to a fisherman who died at sea many years ago. Vaguito, who used to go everywhere with its owner, saw off the fisherman as he departed on his last fishing trip. The dog was still waiting for its former owner to return.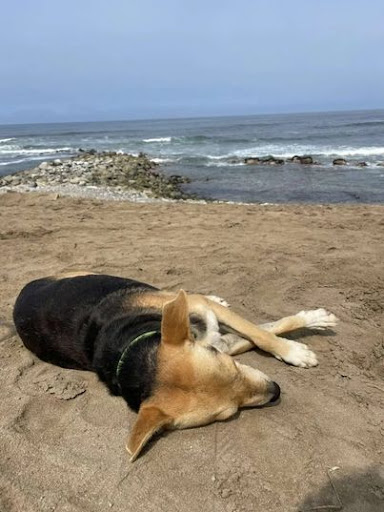 "He told us that Vaguito used to live with a fisherman who passed away some time ago, and since then, he comes here every day looking at the sea, waiting for the owner to return," Jolie Mejía wrote on Facebook. That post became popular.
The man also told Jolie that everyone in the area knew Vaguito's tragic story and that the dog always came home after staring at the ocean for several hours. But it always comes back the next day…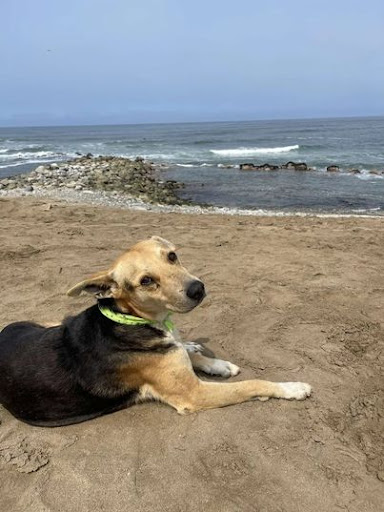 The loyal dog's touching story has gone viral and continues to melt people's hearts.