Do you think durian ramen can be combined with other foods? It is an intriguing blend of flavors that some might find amazing, while others might consider it terrible. If you're up for a unique dining experience, you can visit Menya Shi Shi Do, a Malaysian dining spot, to taste this interesting food.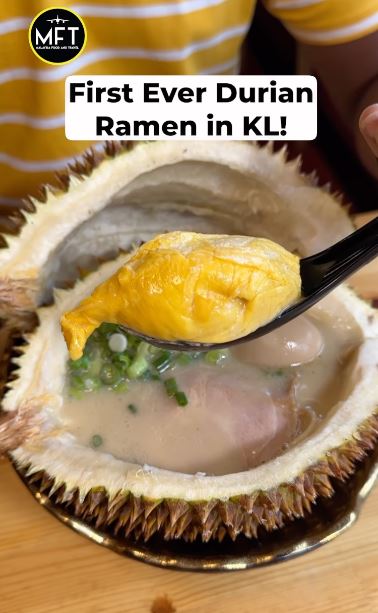 On Instagram, the account named menya_shishido has been posting pictures of durian ramen, which has been capturing the attention of citizens.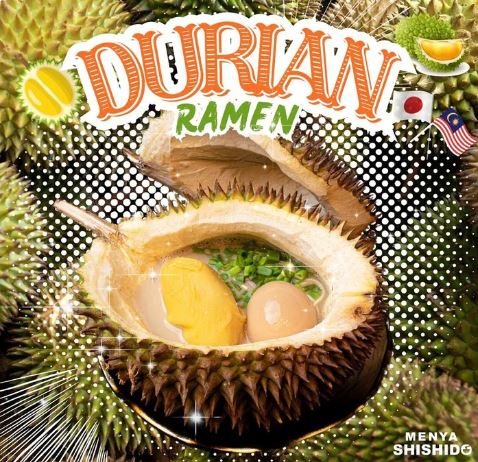 Menya Shi Shi Do, a Malaysian dining spot, showcases its latest menu addition, durian ramen. This unique dish is described as a flavor bomb, and its enticing appearance has piqued the interest of many people, prompting them to give it a try.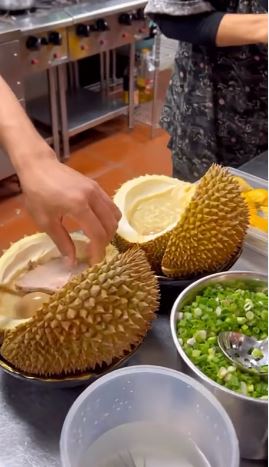 Menya Shi Shi Do describe this food as amazing. Mixing durian flesh with Signature Tonkotsu Soup will create a surprisingly creamy taste.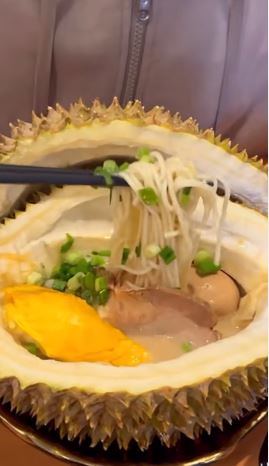 They also describe how to do this with hollowed-out durian, then this food combined with the ramen. This food is unique for more flavor, with the broth topped with chashu, egg, and some spring onions. Couse of, the durian adds a full-bodied presence to the bowl.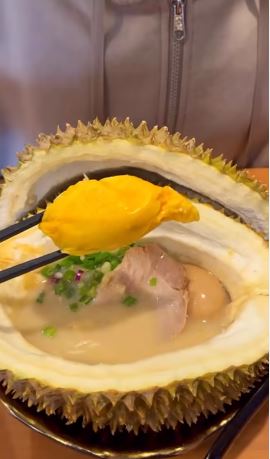 They further affirm that this bowl will unquestionably satisfy your cravings and warm your soul.
Many people are excited about this food, but some feel it is terrible.
Numerous people left comments:
Personally, I like Durian but with combined noodles or other food. Hell no, I rather die
Come on not the way you eat durian mix with other food.
Okay this is getting out of hand
I would like to try durian with budu, also nice