A crowd of people had a nerve-wracking experience at the Adventure Island theme park in Essex when they found themselves suspended in mid-air at Southend's popular seaside resort.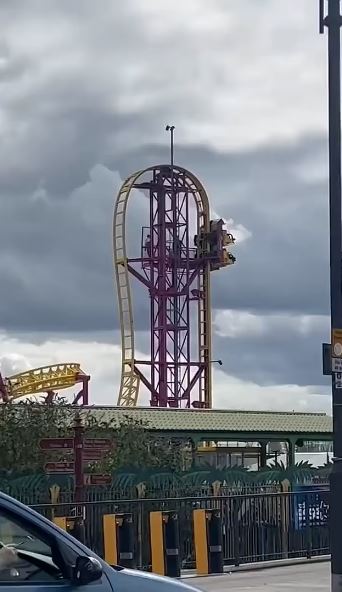 The incident occurred just before 2 pm at the Adventure Island attraction in Essex, as the rollercoaster came to an abrupt halt while the passengers were midway through the vertical climb.
Following the incident, rescue efforts were quickly initiated, and witnesses reported seeing the stranded riders being harnessed and rescued down from the frightful ride.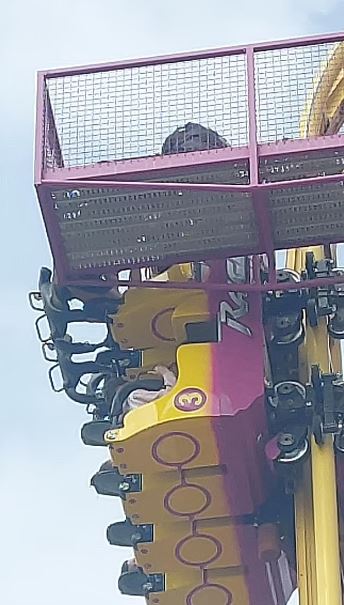 As she visited the park with her six-year-old daughter, a mother said:  "They had to be harnessed and rescued down. It got stuck, it's the big one there that goes through the loop - it goes up, God knows high, and then straight back down and then loops. It literally just got stuck, right at the top."
The unidentified woman told the Mail Online:  "The carriages are still stuck at the top at the moment, but the people are out, they harnessed them out one at a time. They were up there for at least half an hour, 45 minutes probably."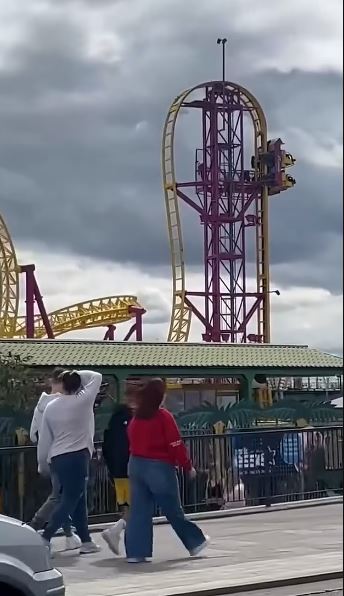 Footage taken by visitors showed that the Rage, a Gerstlauer Euro-Fighter model roller coaster, is known for its unique lift tower.
The ride features a distinctive lift mechanism that takes passengers up while they lie on their backs and then plunges them into the roller coaster adventure with a drop of more than 90°.
Earlier this month, thrill-seekers at another theme park faced a similar situation when Alton Towers' renowned Smiler ride also came to an abrupt stop.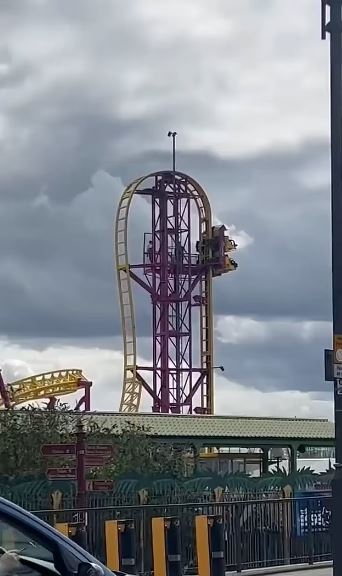 Fortunately, the riders on The Rage at Adventure Island theme park were safely evacuated and brought back to the ground within 40 minutes, as confirmed by the park authorities. 
Witnesses recounted that the stranded thrill-seekers were harnessed and rescued down from the daunting rollercoaster in Southend.
Marc Miller, managing director of the Stockvale Group – which runs Adventure Island, said: "Just after 2 pm today, a carriage on Rage stopped on the lift.
"Our highly trained team immediately initiated our ride evacuation plan, which has been certified by the Health and Safety Executives and Essex Fire and Rescue.
"All passengers were returned to the ground, safe and sound, and reunited with their families within 40 minutes."
Watching the video below: