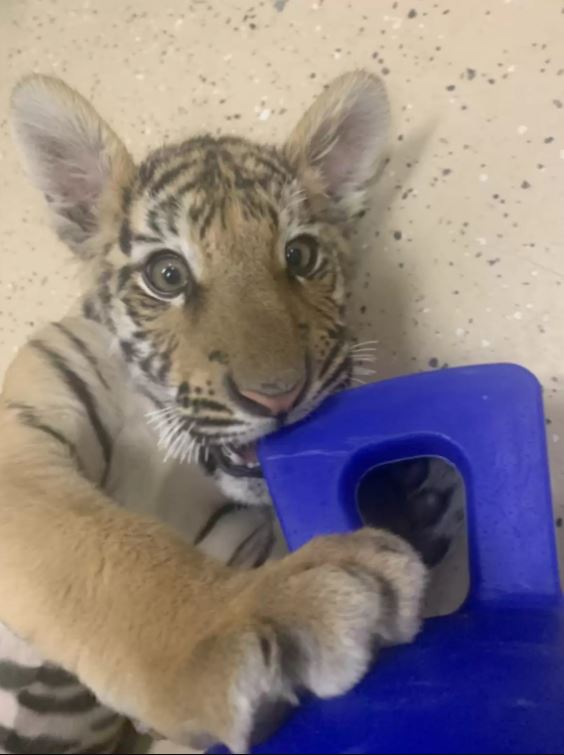 In Arizona, a tiger was found in deplorable conditions in a dog-sized cage.
According to the report, it is illegal to privately possess wild animals, including tigers, in the state of Arizona.
In this case, authorities discovered a post on social media selling a Bengal Tiger cub for $25,000. It was an illegal possession.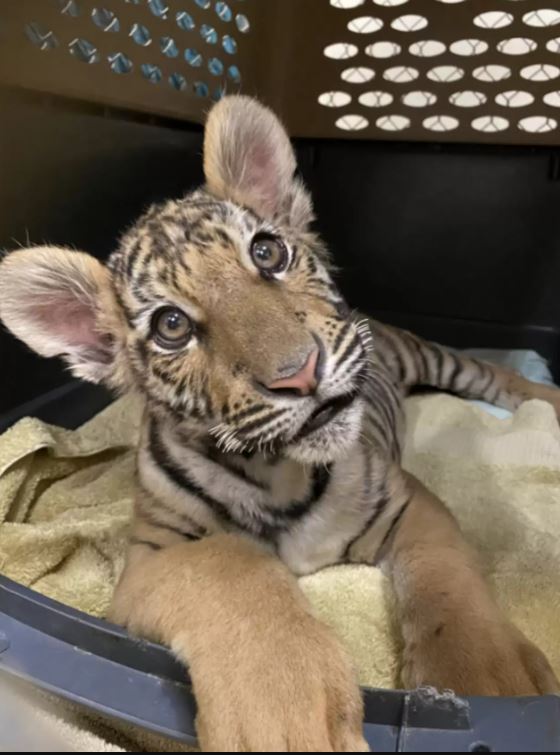 To rescue the tiger, the authorities acted as buyers and negotiated the price down to $20,000 in order to pick up the tiger.
Upon arriving at the house, they found the tiger confined inside a closet in a cage that was the size of a dog kennel, measuring around 2 to 3 feet
Besides the tiger, they also found baby snapping turtles, and a baby American alligator in a small aquarium.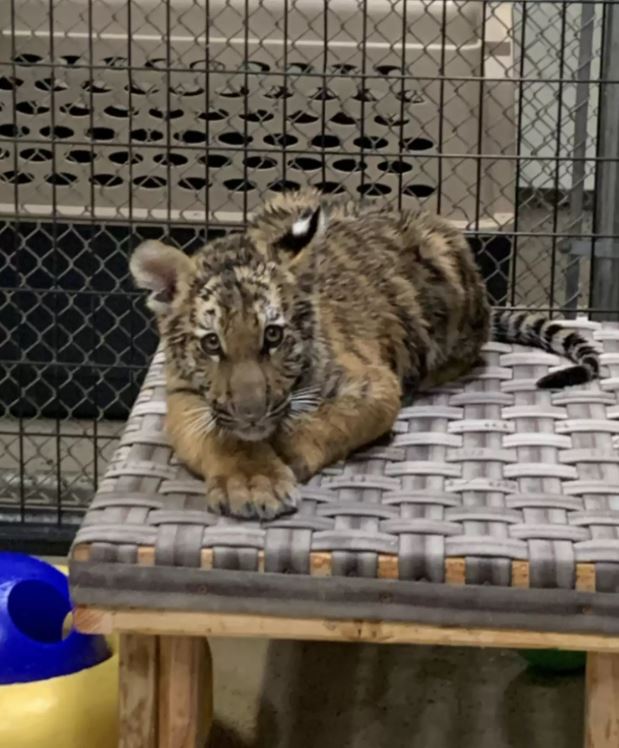 Immediately, Eduardo Castro Alcaraz, who selling the tiger, was charged by a grand jury with unlawful taking/handling/possession/sale of wildlife. "It's not something you hear about happening often here in Arizona. However, it is a problem,"
Kristy Hayden, President of Wildlife World Zoo, explained. "It's a problem worldwide, and it's a problem that greatly affects the population of these tigers."
Luckily, the tiger was rescued before too late.
While being rescued, the tiger was sent to the Southwest Wildlife Conservation Center in Scottsdale, Arizona to take care of.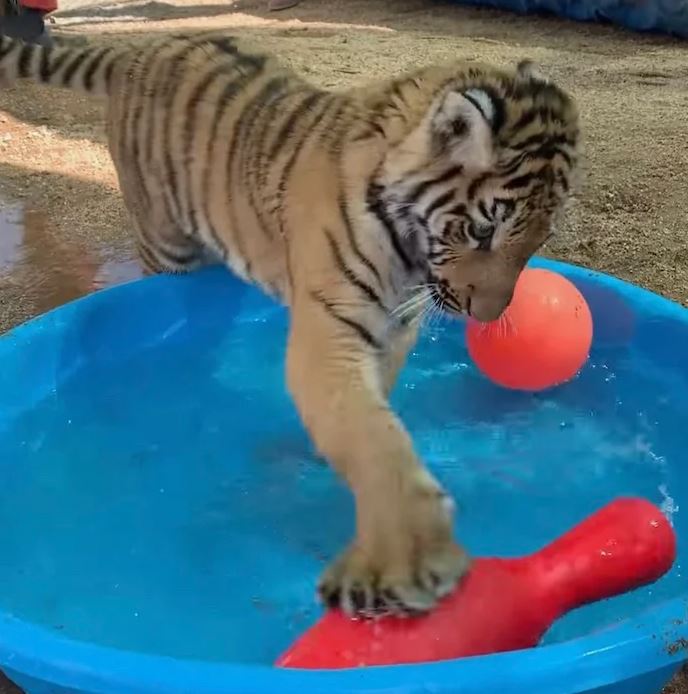 Jamie Haas Oliver, Southwest Wildlife Conservation Center marketing and development manager, told The Dodo. "She likes to sit in her little water tubs that we have out there for her [and] bat balls around just like your housecat would, although she's absolutely not a housecat."
The tiger is thriving and displaying a healthy appetite.
Since being in the new environment, the tiger has been gaining weight at a rate of approximately ten pounds per week. In addition to looking happy, she exhibits playful behavior, curiosity, and high levels of activity. As of May 1, 2023, the tiger is four months old and currently weighs around 85 lbs.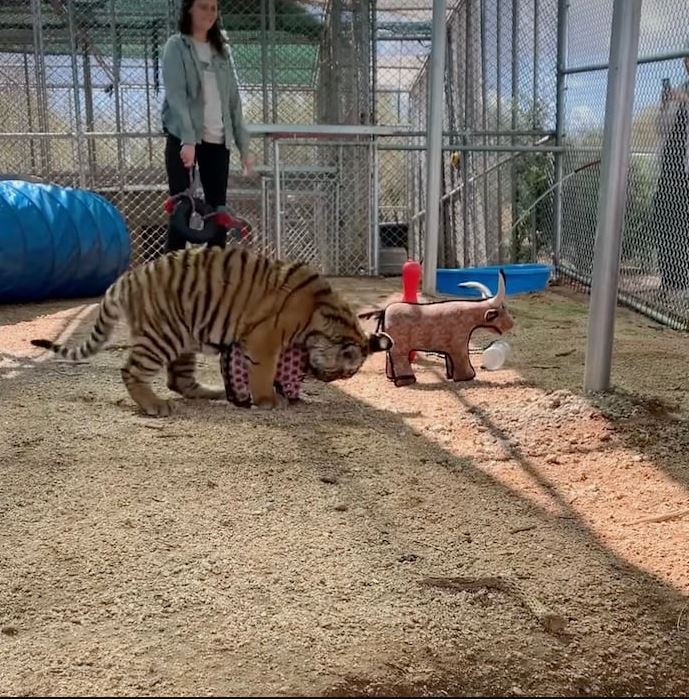 Southwest Wildlife said that a time later, the tiger will be transferred to an out-of-state sanctuary, where it can live among other tigers.