Tom Kerridge's Market Day Fish dish has left people outraged over the portion sizes and the hefty price of £35.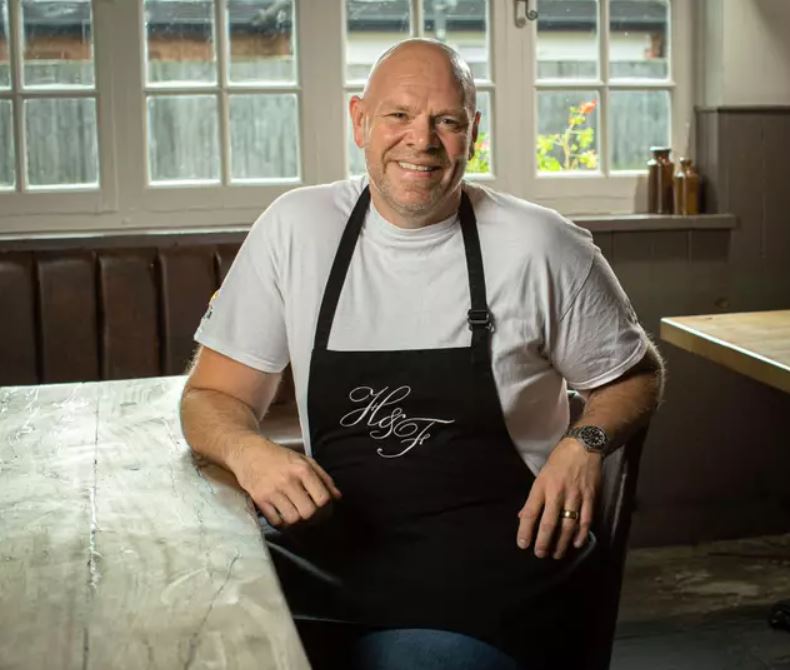 The TV chef shared an Instagram post of his dish, causing people to part ways with £35 in cash to try it. Now, the dish is available at the Harrods store in London.
He wrote, "This Market Day Fish is made with my light and crisp, gluten-free batter, served with triple-cooked chips,"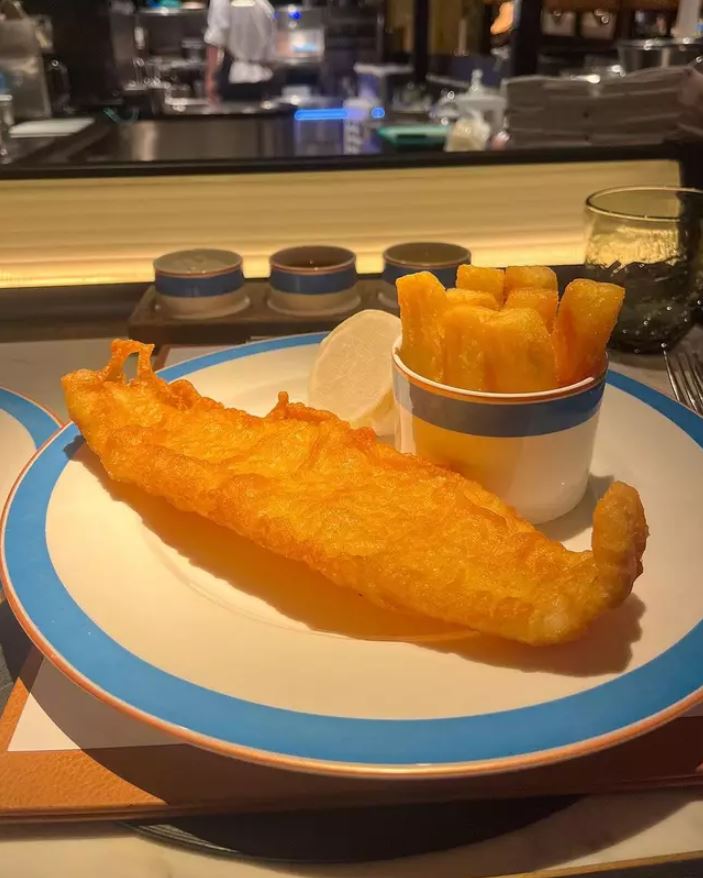 According to the menu, the Market Day Fish is priced at £35, which covers chips, curry sauce, tartar sauce, and peas pudding. However, a bunch of angry social media critics have expressed their outrage at the dish's cost.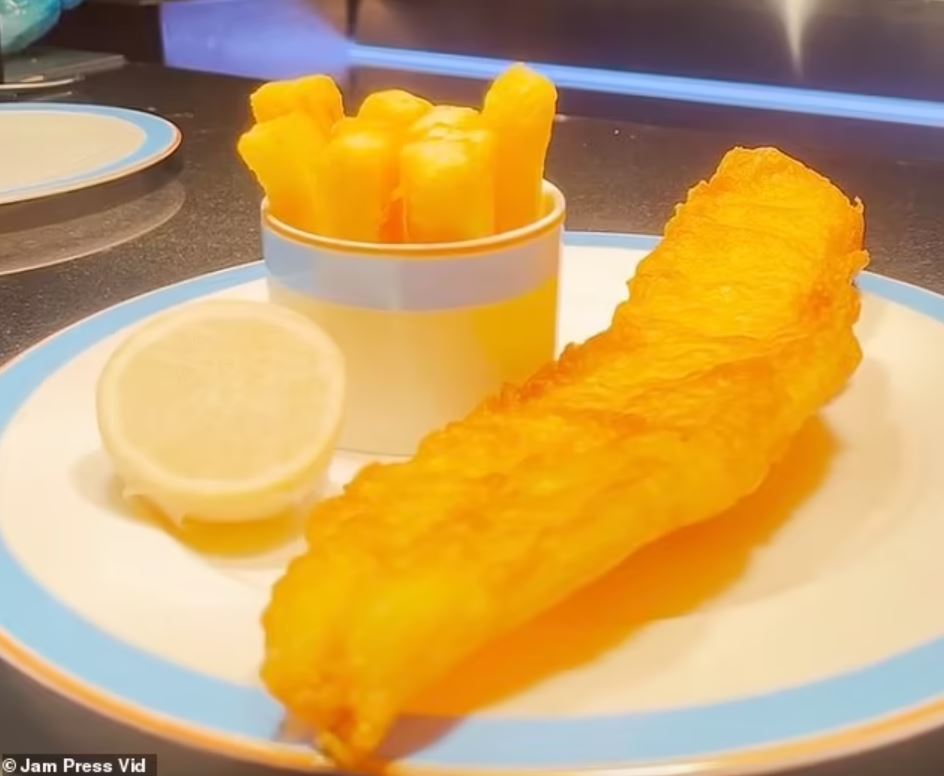 One person commented: He will learn the hard way, just like others have. Over the top prices will lose customers 
Another said: Looks incredible but gonna need a lot more chips
Another comment: ridiculous price to charge. especially with cost of living crisis. shame on them!!
How much? Just go to the local chippy so much and better quality, said another.
I used to have respect for Tom Kerridge, not anymore. Does he think everyone is stupid?Doesn't matter if he serves his masterpiece in Harrods or anywhere else. He's probably forgotten there's a cost of living crisis going on!, One other person said
Another added: I mean, on the one hand I'd never spend £35 on fish and chips even if it was at Harrods. On the other hand, I wouldn't shout at a professional chef about it in a world where people pay thousands of pounds for gold-wrapped steaks…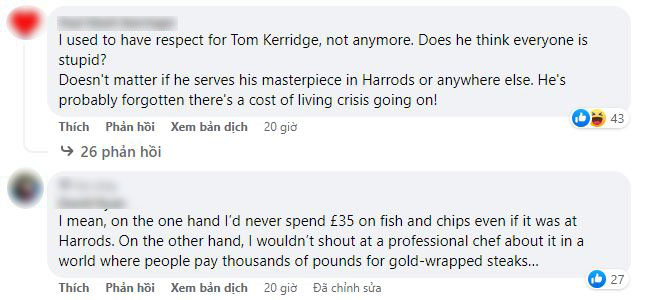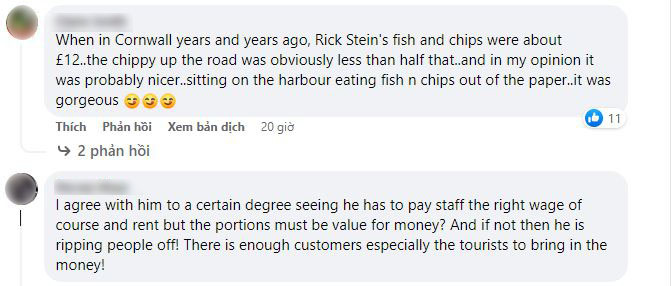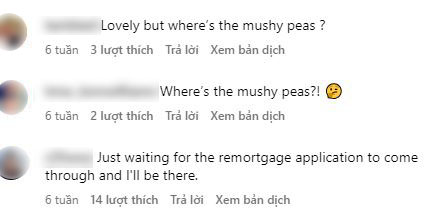 Afterward, Tom Kerridge defended charging £35 for fish and chips, citing the superior quality of ingredients and the labor-intensive process involved in crafting the dish.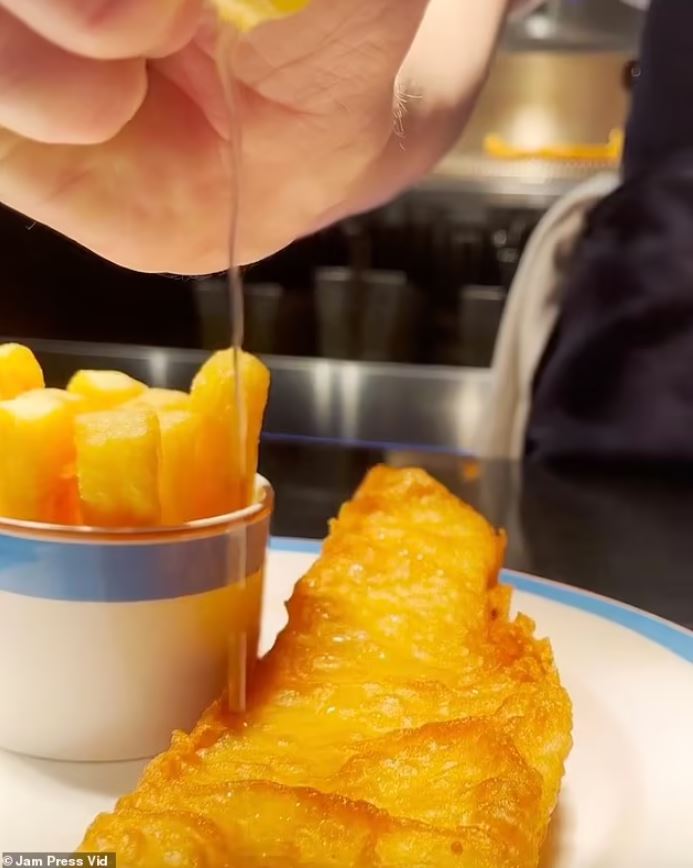 The Michelin-starred chef, Tom Kerridge, said: 'This Market Day Fish is made with my light and crisp, gluten-free batter and served with triple-cooked chips.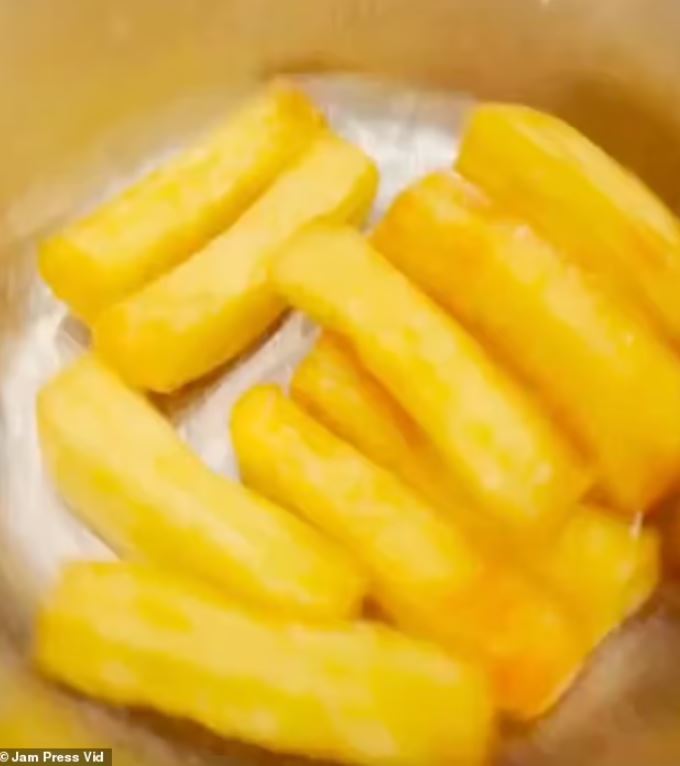 'It includes Matson curry sauce, tartare sauce, and pease pudding' he added.
It's far from the first time the chef has faced backlash for the prices of his dishes. Tom Kerridge has received criticism, including over £87 steak dinners and a £60 ready-made fish pie.