One savvy traveler shared a video on TikTok that gained widespread attention after explaining why the safest place in your hotel room isn't necessarily safe.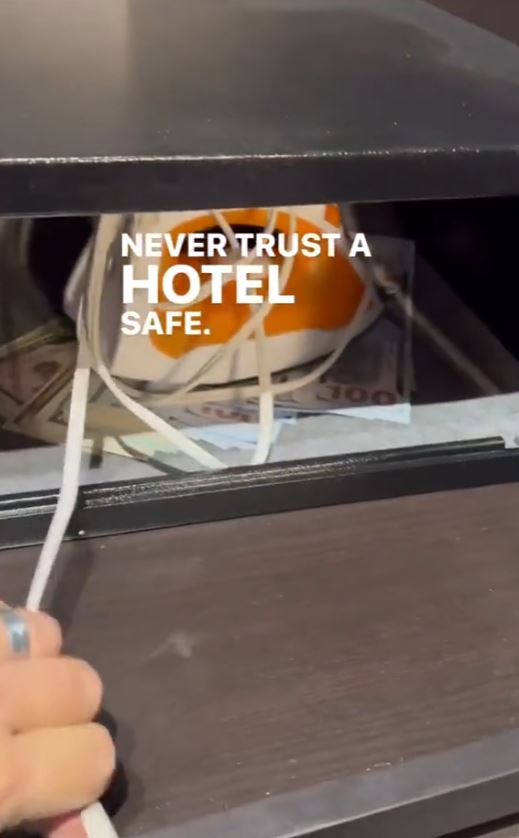 Leo, who comes from Las Vegas, cautions viewers never to trust hotel safes in his video. In the video, he points out a potential vulnerability in hotel safes by illustrating how easily they can be unlocked and have their codes reset.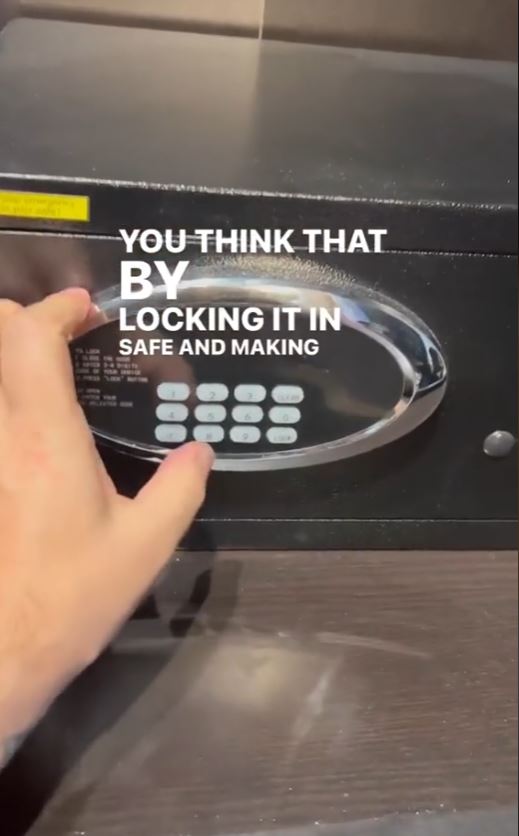 He starts the video by explaining that many people believe using a hotel safe and setting their own combination will ensure the safety of their belongings. Then, he demonstrates this by inputting his own code, suggesting that it's locked and secure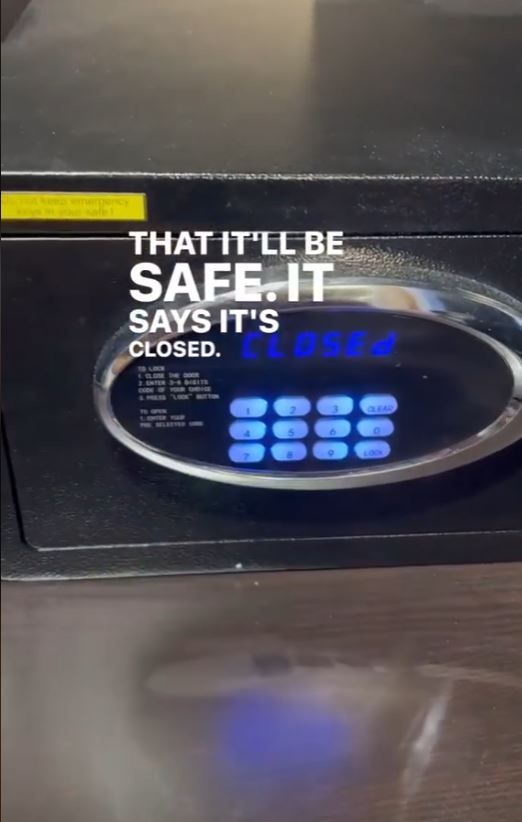 He said: 'You think that by locking it in a safe and making up your own combination that it'll be safe.'
However, Leo then reveals a simple trick for unlocking the safe and resetting the code on the door, even if you don't know the original code. By pressing the 'lock' button twice, the word 'super' appears on the screen.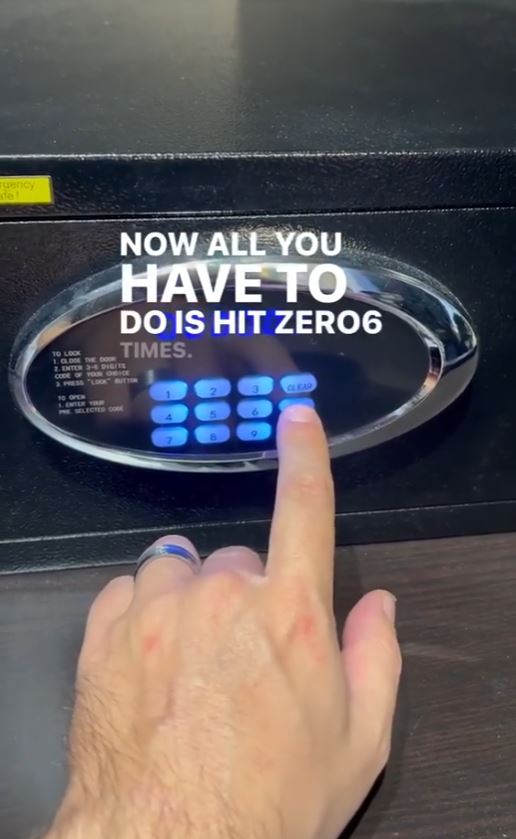 He explains, 'Now all you have to do is hit "zero" six times and it opens up,' as the safe door swings wide open to reveal its contents.
Concluding, Leo said: 'That doesn't seem very safe.'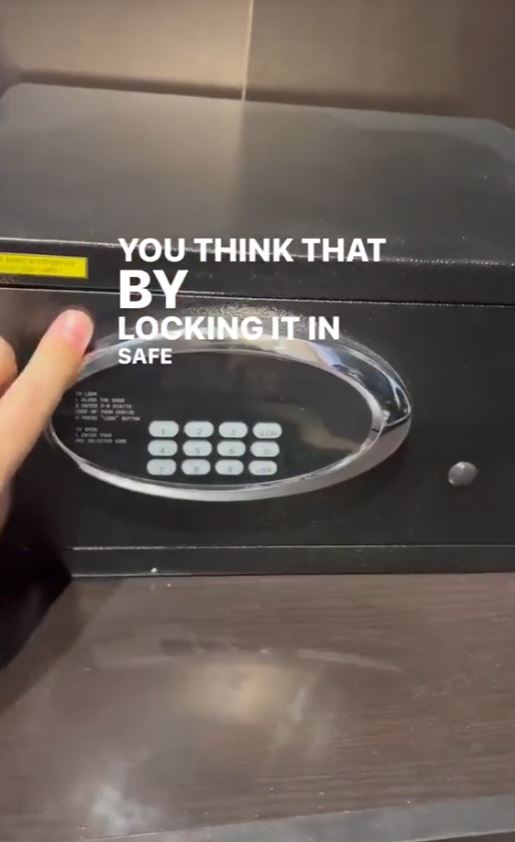 This revelation left other social media users astounded, and numerous people rushed to the comments. However, others said  Lenier's procedure didn't work for them.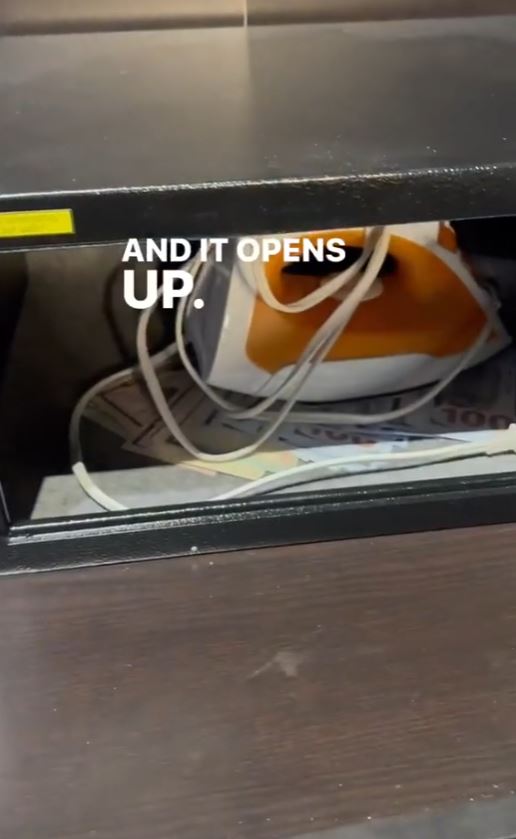 One person suggested: I still use the safe. our favorite resort just had a fire that destroyed 2 rooms but their passports and essentials in the safe were undamaged.
A second wrote: I've used that safe in many hotels, in many countries. Yes I know it's not perfect, and I don't leave crucial docs, but it beats leaving stuff around.
A third commented: Hotels can get into the safe no matter what code you set. Don't leave anything in the safe.
Someone else said: I tried it this morning and it worked. But I then put a new supervisor code into the safe so now the hotel can deal with it. New safe. That'll teach them.
Another added: Just tried it out in my hotel. Yep. True. But in my case, I needed to push "lock" twice and then "close" one time and then enter 000000.