What do you think it is like the creature in the picture below?
A member of a Facebook group posted the photo, and it's not hard to understand why many people are curious about its identity. According to the poster, it is a butterfly, but its shape, resembling three snake heads, makes it look nothing like a butterfly. Some people even shared that they couldn't understand the structure of this butterfly.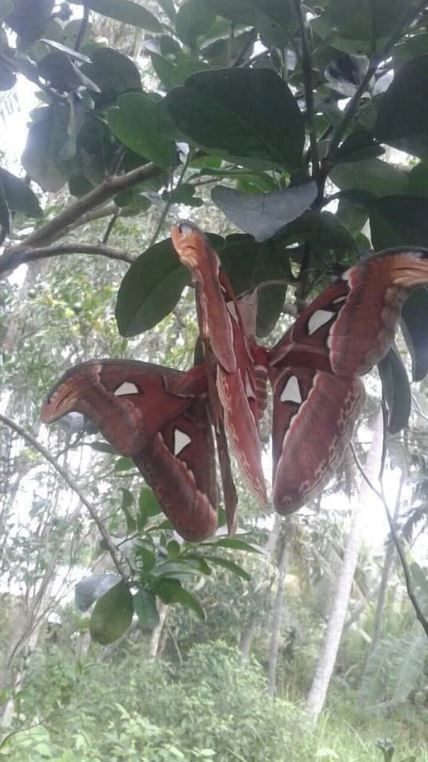 So, what is it exactly?
Without keeping you waiting, our answer is the Atlas moth, scientifically known as the Attacus atlas. Due to its habit of laying eggs and developing on the custard apple tree, it is also called the apple moth.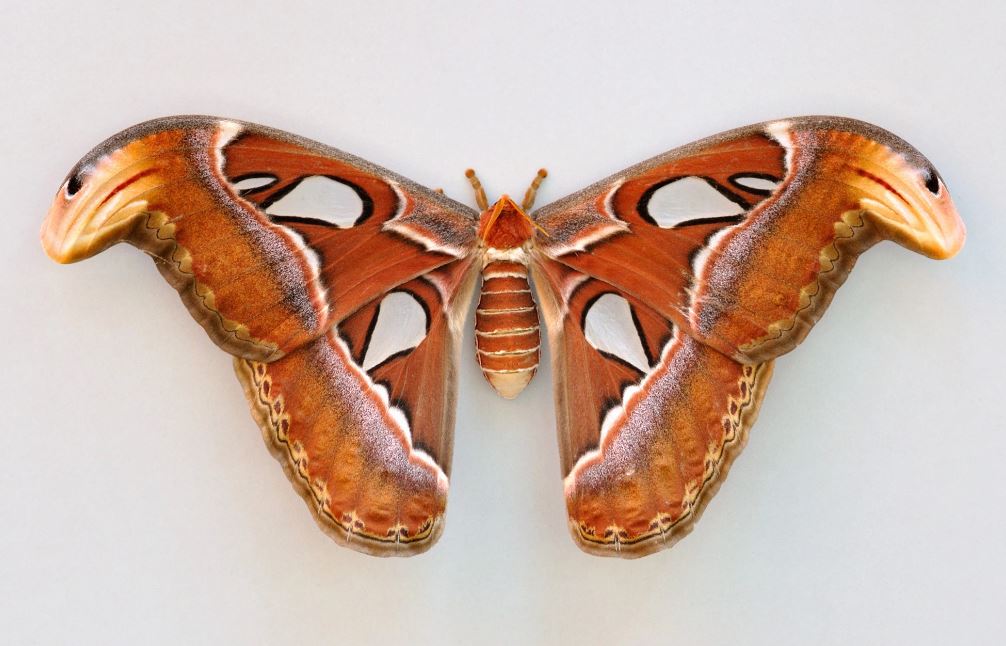 To be precise, this is a moth, or a nocturnal butterfly, belonging to the Saturniidae family, commonly found in tropical and subtropical forests.
It is also one of the largest butterfly species in the world, with a wingspan of up to 25-30 cm and a wing surface area of 400 square centimeters. Only the Hercules moth surpasses it in terms of wing area.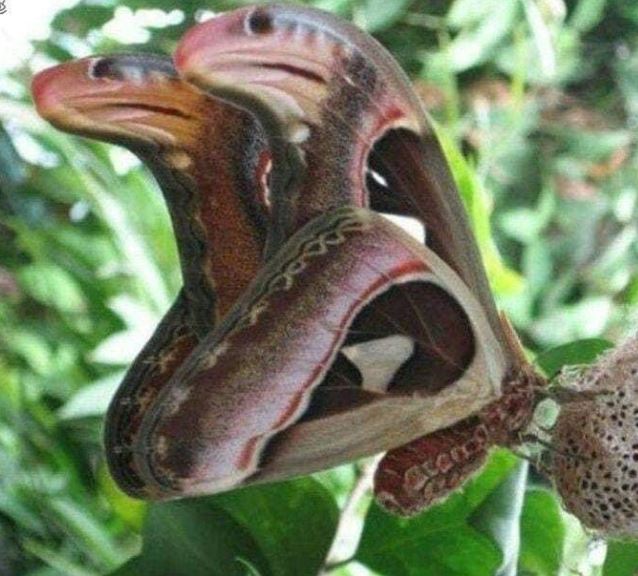 The Atlas moth is also one of the most beautiful butterfly species in the world. It adorns itself with vibrant wings: a combination of brown, black, white, pink, purple, and various patterns.
However, the most distinctive feature is the head of its wings, which remarkably resembles a snake's head.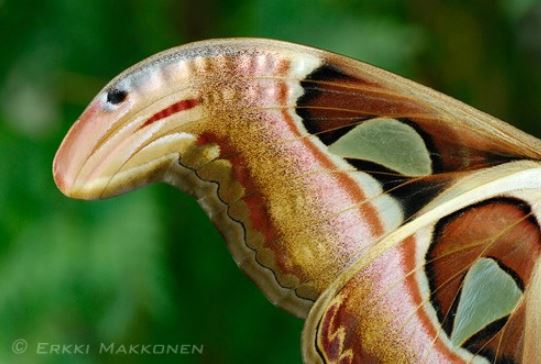 According to scientists, this is an evolutionary trait of this butterfly species that allows them to intimidate their enemies.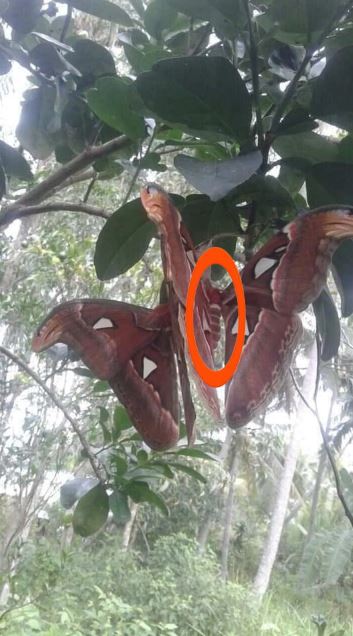 Returning to the initial picture, the reason you still couldn't recognize the "structure" of the butterfly is that there are actually... two butterflies in the photo. That's why many people initially see it as a "three-headed snake." In reality, the Atlas moth can only mimic two snake heads.