As time goes by, wedding fashion is becoming bolder and more daring.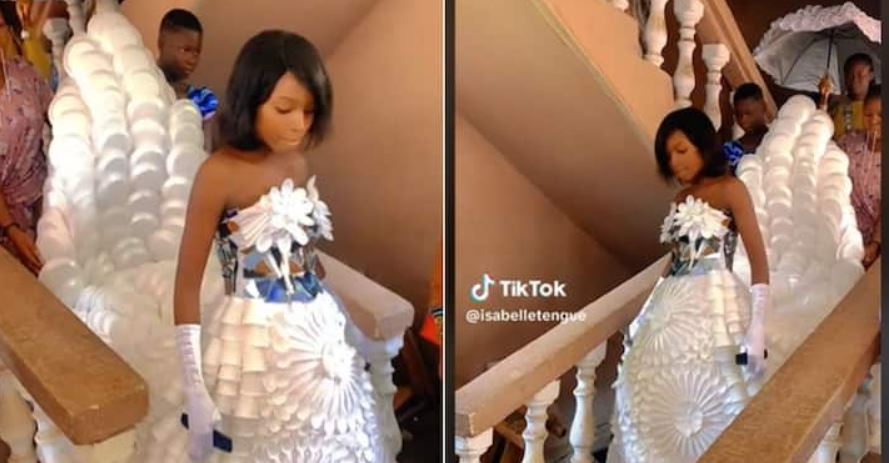 A woman has recently gained viral attention on social media due to her unconventional dress choice for what appears to be her wedding day.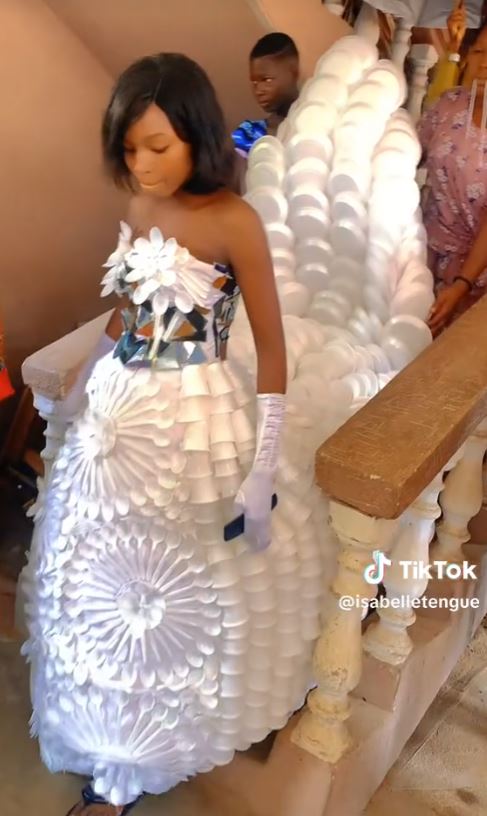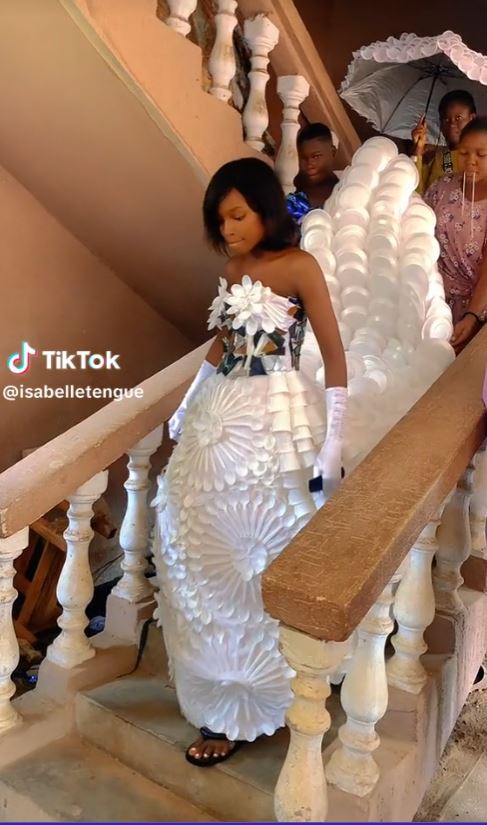 In a video posted by blogger @codedblog, the woman is seen being assisted down a staircase in a white dress that appears to be constructed entirely from plastic spoons, cups, and plates. Accompanying her is another woman holding the dress's long train, and another person carrying an umbrella made from the same plastic materials.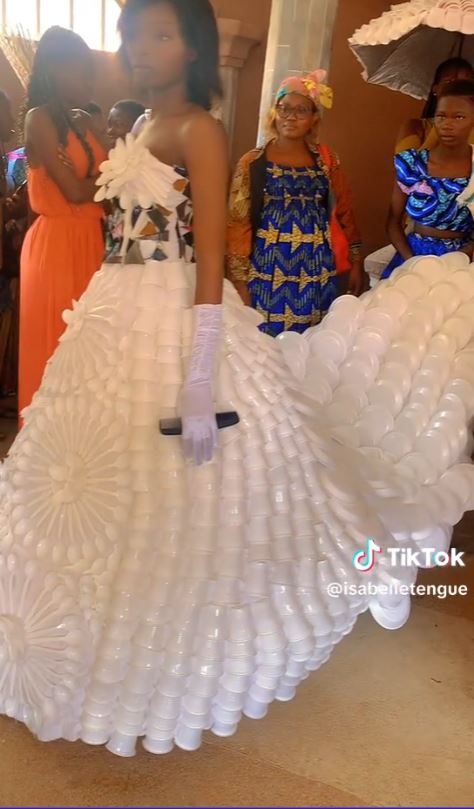 The unique display of the dress has garnered much amusement and fascination from online users, resulting in thousands of likes for the video.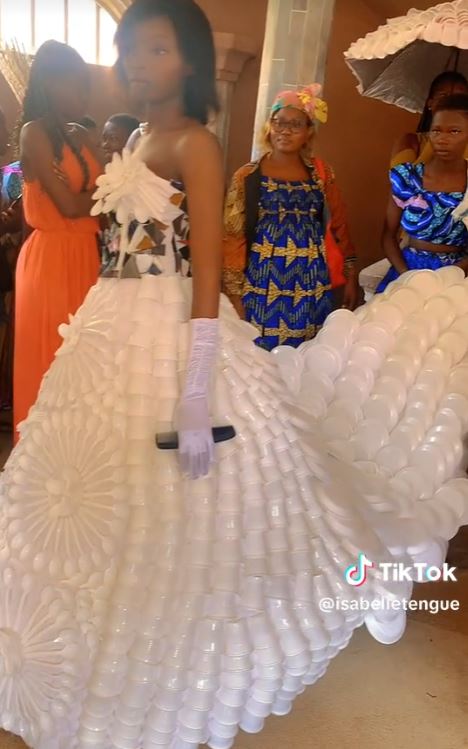 People love to see wedding dresses, and this one, with its edgy twist, has captured their attention. Many have commented on how much they enjoy the original design, with one user stating "This is uniquely beautiful." Another commented, "This put all the top designers to shame.
This is gorgeous." The dress has been hailed as a display of creativity, with one user simply commenting, "Creativity."