In social media,  the Queensland Department of Environment and Science has released a video capturing the moment when a French tourist was bitten by a dingo dog on the buttocks while enjoying a sunbath at a beach in K'gari, Australia.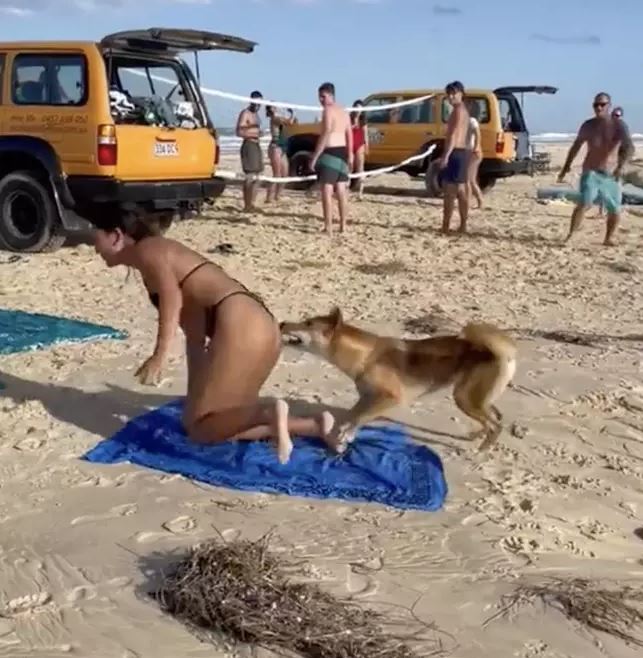 At an Australian beach, tourists were warned to avoid contact with dingoes due to a series of incidents, including a tourist being bitten on the buttocks.
While watching a female tourist get bitten on the back by a dingo might seem funny at first glance, when you really dig into the incident, you realize it's a serious problem.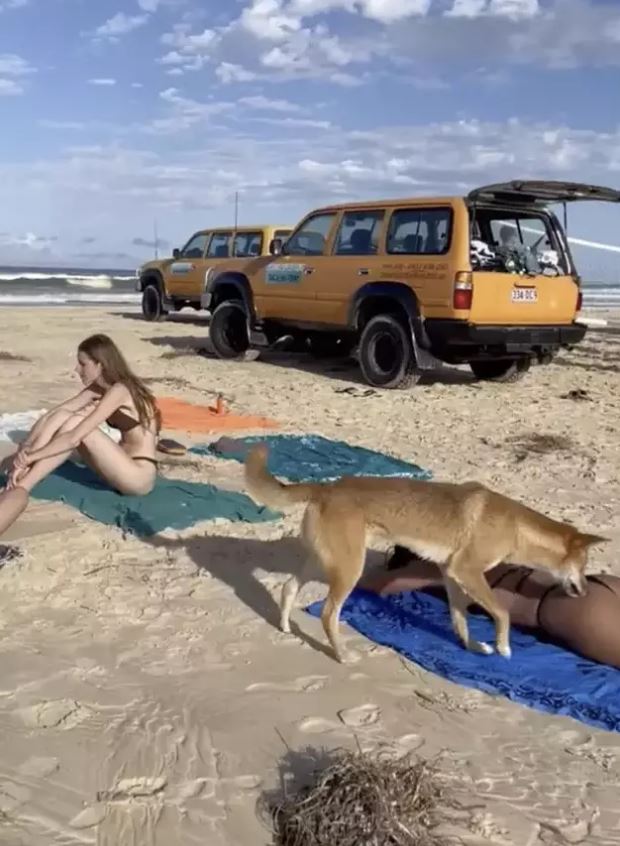 In recent times, there have been multiple instances of dingoes attacking tours, according to the report, on 22 June recently, including a 10-year-old who was dragged underwater and bitten by one of the wild dogs. 
After the biting of a 7-year-old boy and a 42-year-old woman earlier this month, officials said that the dingo was humanely euthanized.
In a warning issued to parents, Darren Blake, an Indigenous ranger from the Butchulla Aboriginal Corporation, asked them to keep kids close.
"When I see a child on their own, hair stands up on the back of my neck," he said.
"Just keep your kids at arm's reach and keep an eye on your food and rubbish.
"When we say keep your kids close, we mean that."
Renowned for its pristine beaches, lakes, and wildlife, K'gari, also known as Fraser Island, stretches over a length of 76 miles, making it the largest sand island in the world.
According to the BBC, the island is approximately 200 wild dingoes, which are also referred to as Wangari in the indigenous language. Strict regulations are in place to prohibit feeding the animals and to encourage avoiding any interaction with them.
Watching the video below: