If you're into a Japanese-style bedroom, chances are you won't find a bed at all. While saving space is one of the reasons, it's not the only one. Additionally, sleeping on the floor is considered very healthy.
1. Sleeping on the floor can help relieve back pain
Sleeping on a hard, flat surface is beneficial for your back and is likely to help relieve back pain that has plagued you for years. While sleeping on a soft bed may feel comfortable initially, over time, the mattress can sag, causing the spine to curve and leading to back pain.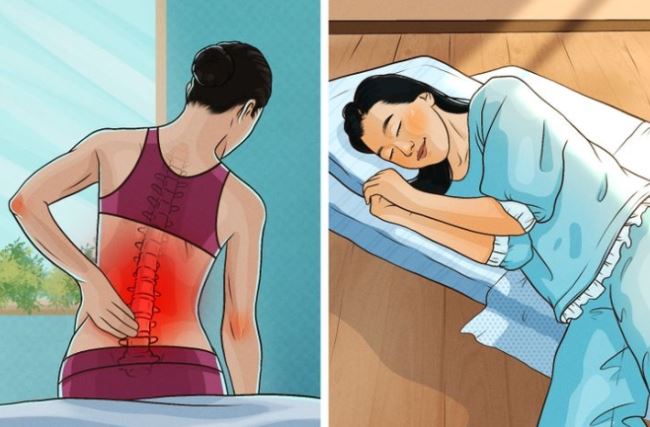 To address this, many medical professionals recommend placing plywood under the mattress if it is too soft. By sleeping on the floor, you can keep your spine straight and prevent your body from twisting into unnatural positions.
2. Sleeping on the floor can make full use of space
Japanese cities have high population densities, resulting in an abundance of small apartments in urban areas. Consequently, Japanese houses are often not wide. To save space, the Japanese frequently use thin walls or sliding doors to separate different functional spaces.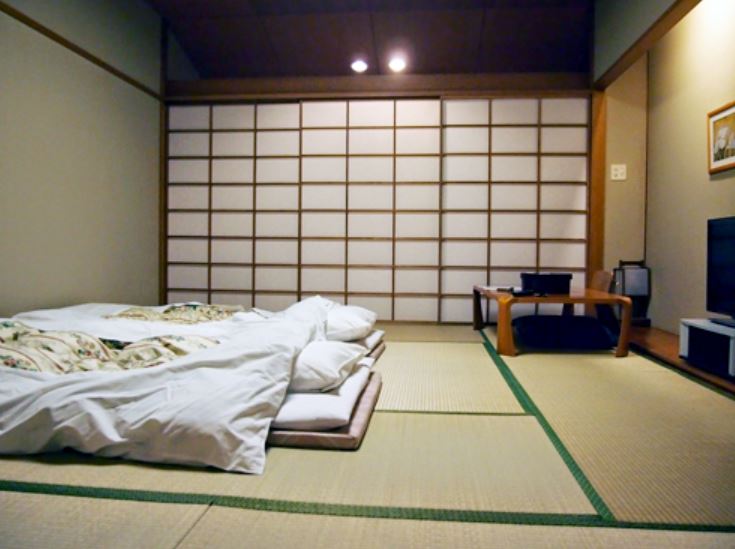 Furthermore, not only is the land scarce but Japanese houses are also often built with low ceilings, resulting in a unique challenge for those using beds.
An adult standing on a bed might find themselves touching the ceiling. Due to these space constraints, the Japanese have adapted to ensure an acceptable quality of life.
When lying directly on the floor, the ceiling feels higher, and without a bed, the available space becomes more significant.
3. Sleeping on the floor ensures safety in the event of an earthquake
Japan is a country prone to earthquakes. In response to earthquakes, the Japanese will lie on the floor to feel the vibration when they are in danger, and quickly look for a safe place. If you sleep in bed, this feeling will be much slower.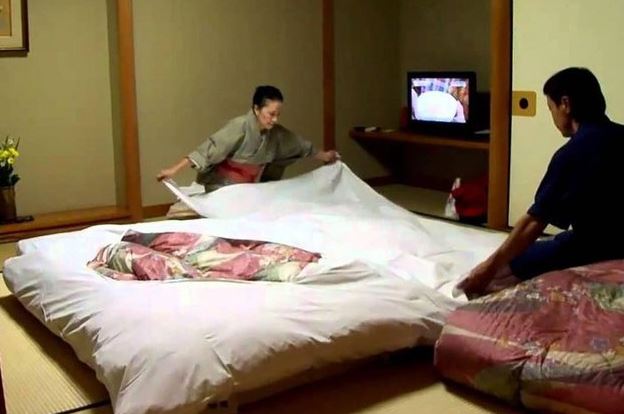 4. Sleeping on the floor not only saves space but also saves money.
Sleeping on the floor means you don't need to buy a bed frame or a tray to hold your mattress. Moreover, you can simply find a place to lie down, so any comfortable spot in your home can serve as your sleeping area. You have the flexibility to change where you sleep at will without having to move a bed.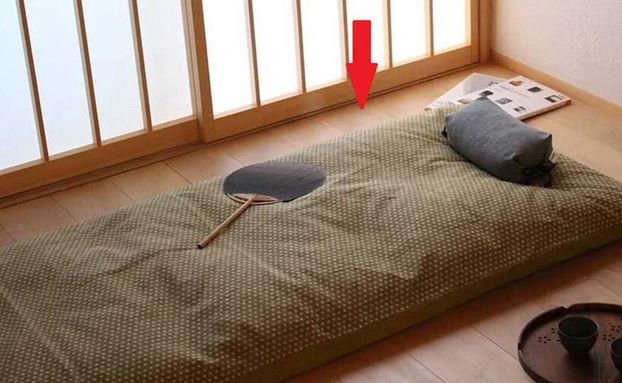 5. Sleeping on the floor is a cultural tradition in Japan
The culture of sleeping on the floor has existed in Japan for thousands of years. This habit has been passed down from generation to generation among the people of the Land of the Rising Sun.