Many people struggle with falling asleep regularly, and surprisingly, allowing our feet to be outside the blanket when going to bed often makes it easier to fall asleep. The ideal temperature for a good night's sleep is between 18-20 degrees Celsius.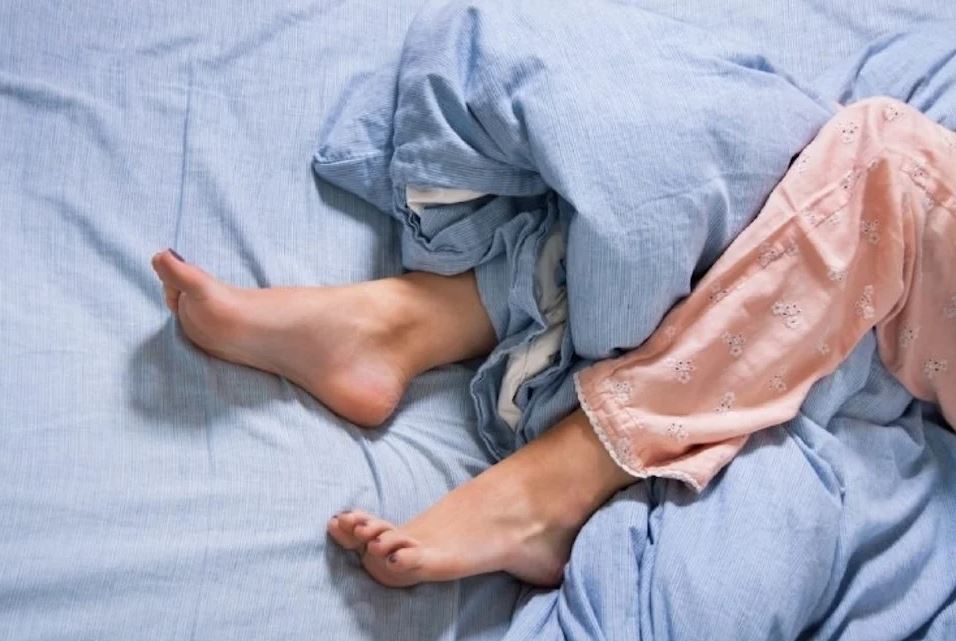 Thus, putting your feet out is considered a strategy to regulate proper body temperature for undisturbed sleep. So, try letting your feet be outside the blanket before bedtime and observe the effect.
1. Kicking your feet out of the blankets plays a role in maintaining your body's temperature.
Our feet have a perfect cooling mechanism. According to sleep experts, unlike the rest of the body, the feet are closely connected to arteries and veins. Therefore, in warm weather, heat causes blood vessels to dilate, distributing blood evenly across the skin's surface and cooling the body.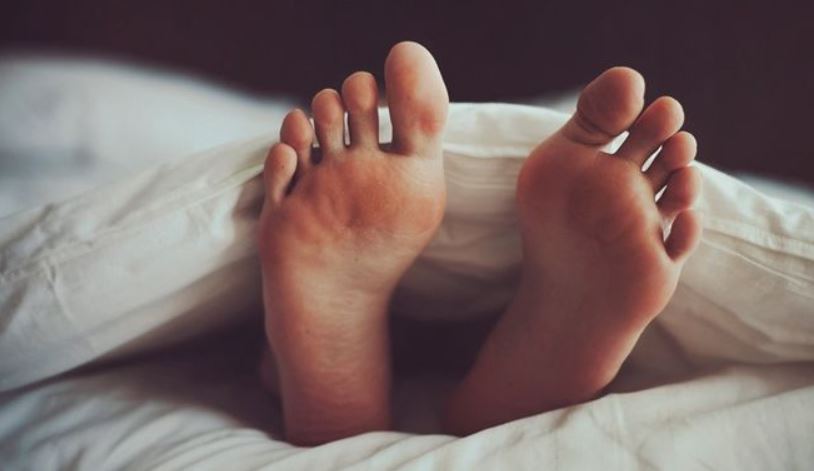 Additionally, the feet are hairless, allowing them to remain cool throughout the night. This helps our body heat to balance itself, contributing to better sleep.
2. Kicking your feet out of the blankets helps us fall asleep faster
To fall asleep easily, our body temperature needs to drop by 1 to 2 degrees. That's why during warmer weather, we often struggle to fall asleep as our bodies react to the heat.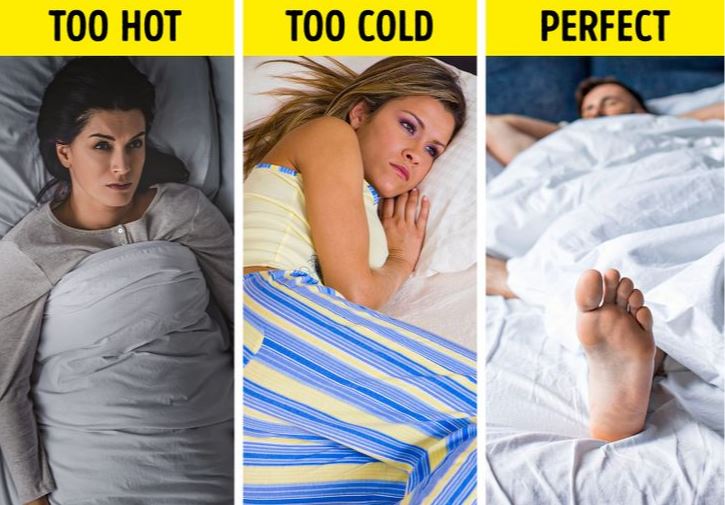 To improve sleep quality, it's important to keep your body cool at night. During autumn, simply removing your feet from the blanket can suffice. The quicker your body cools down, the faster you'll fall asleep.
3. Sticking your foot out can be one of the most comfortable sleeping positions
There are many reasons why a majority of people find it difficult to sleep without a blanket. However, a common problem we have when sleeping is that the blanket can get too hot, making it difficult to find ways to cool your body and find a more comfortable sleeping position.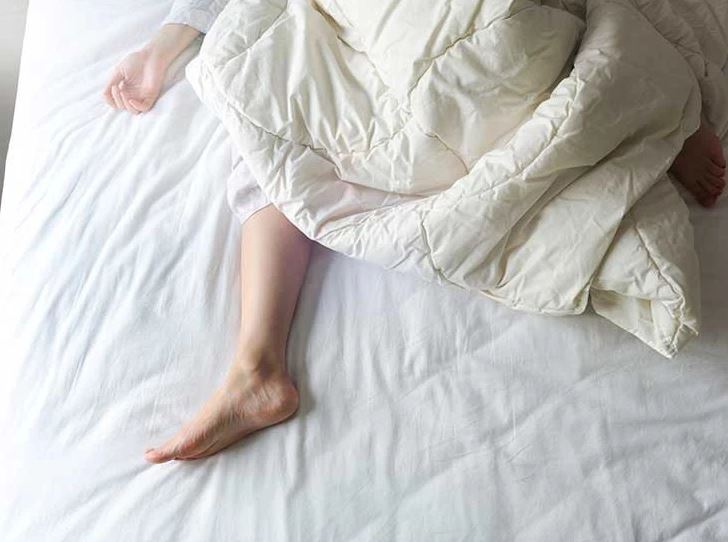 To resolve this predicament, exposing our feet emerges as an ideal solution. This practice enables us to remain snug beneath a blanket while ensuring our bodies stay comfortably cool during the night.