A fearless little fox frequents her garden daily, basking in the sunlight on Rutter's window ledge.
Rutter shared with The Dodo, "I spot that fox almost every day, and she's become a favorite in our neighborhood. The kids keep an eye out for her from their bedroom windows."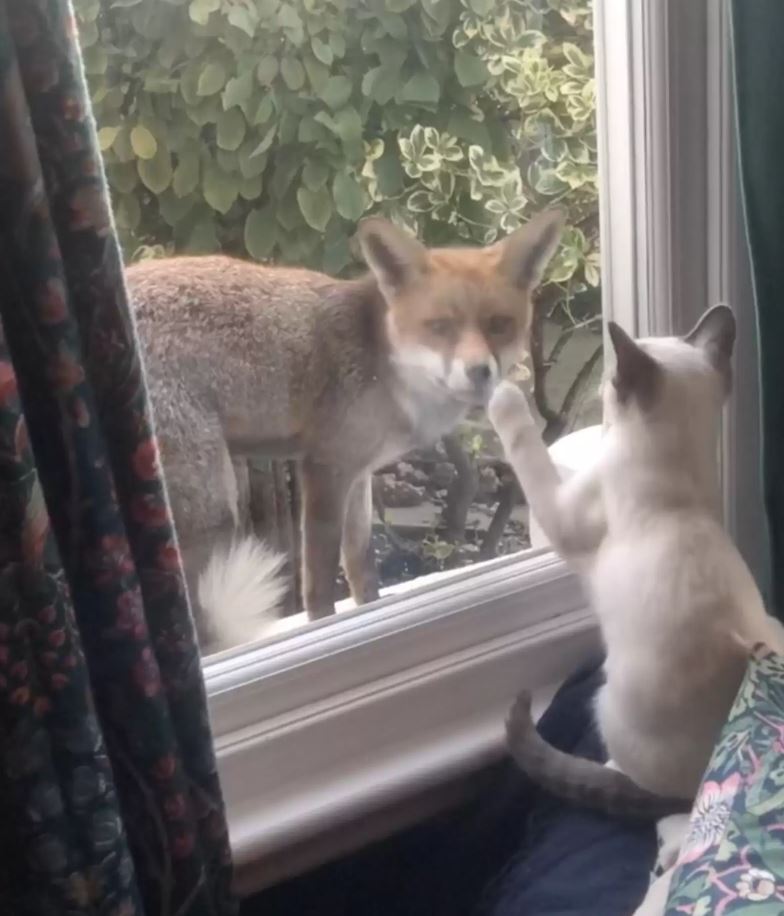 Rutter finds the presence of a wild fox as her neighbor absolutely delightful, primarily due to the vixen's impeccable conduct.
According to Rutter, the fox displays remarkable politeness and gentleness. Not only does she graciously yield the pavement to let people pass, but she also receives a warm welcome despite the occasional mess left behind in Rutter's garden.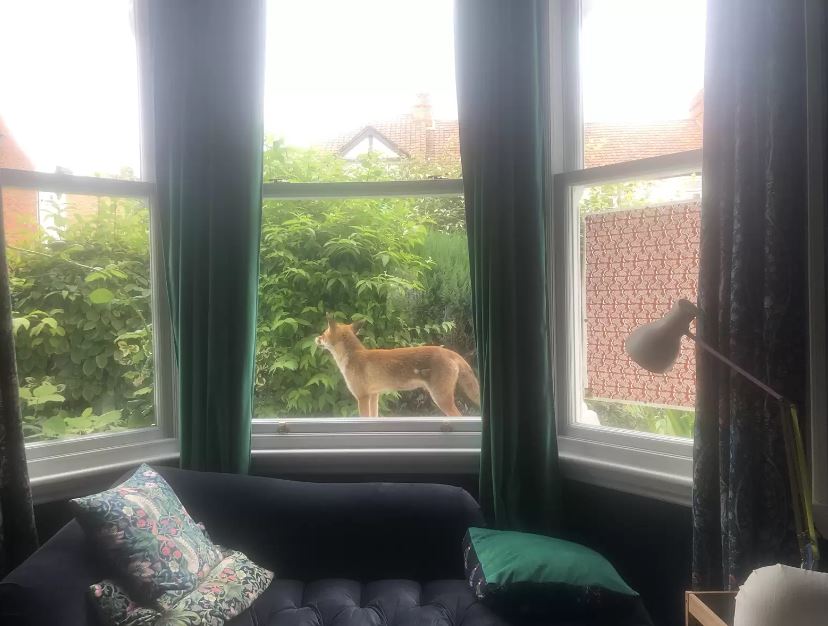 To Rutter's surprise, the fox goes beyond her regular visits and even presents her with gifts, leaving them on her doorstep.
Rutter chuckled, saying, "She has brought me quite a collection of 'presents.' I've received bags of moldy limes, numerous chicken drumsticks, a single sausage, a small toy car... it seems bread is a favorite of hers."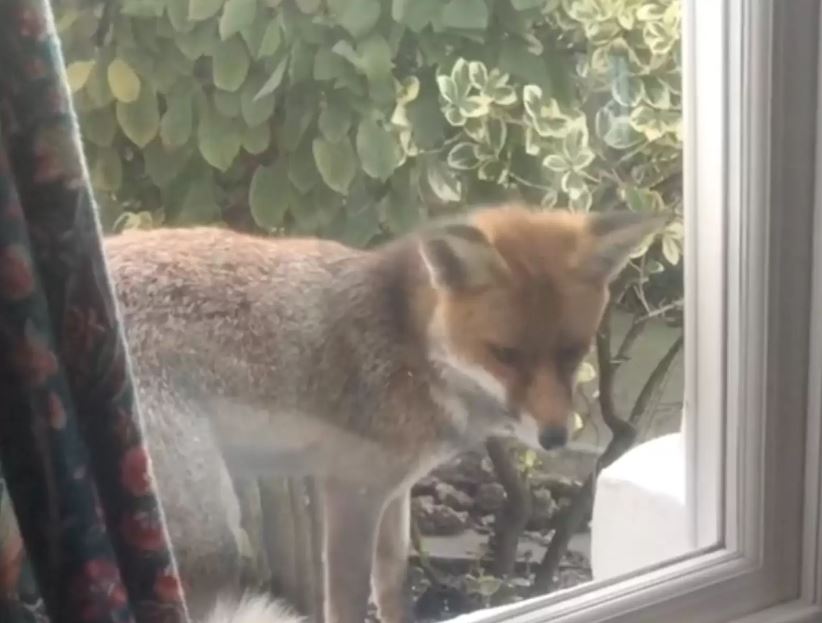 Despite the regular interactions with Rutter, nobody had personally engaged with the wild fox until recently. Rutter's kitten, Dodo, took the initiative to befriend the fox.
While spending time with her mother in the home office, Dodo noticed the fox appearing at the window. Seizing the opportunity, the courageous little kitten leaped at the chance to play with the wild visitor.
While sitting on my lap, I directed Dodo's attention towards the fox," Rutter recounted. "In response, she leaped up to the window, instantly captivating the fox's gaze, prompting me to start recording. Observing their interaction was profoundly moving as they mirrored each other's gestures. It was an unprecedented sight for me."