The TikTok user @lilwessel shared a video clip that gained 1.6 million views, sparking speculation about potential discrimination against plus-size travelers by the airline.
According to the caption, the incident took place at an undisclosed airport, with the airline claiming they needed to determine passenger weights for safety reasons on a small plane.
In the brief footage, the passenger in question can be seen standing on the luggage scale in front of other travelers, creating an embarrassing situation.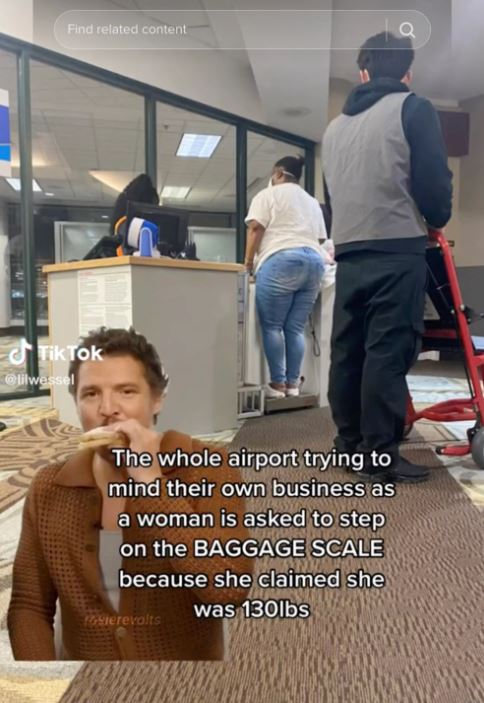 The TikTok comments section was divided, with some condemning the airline's actions as mean and unacceptable, while others defended the need for weight limits on small planes.
This incident comes amidst a larger discussion about body positivity and airline accommodations for plus-sized individuals. Influencers have argued for wider plane aisles to accommodate larger passengers, claiming that the current layout is discriminatory. Some even suggested that wider aisles could impact airline profits by reducing the number of seats available.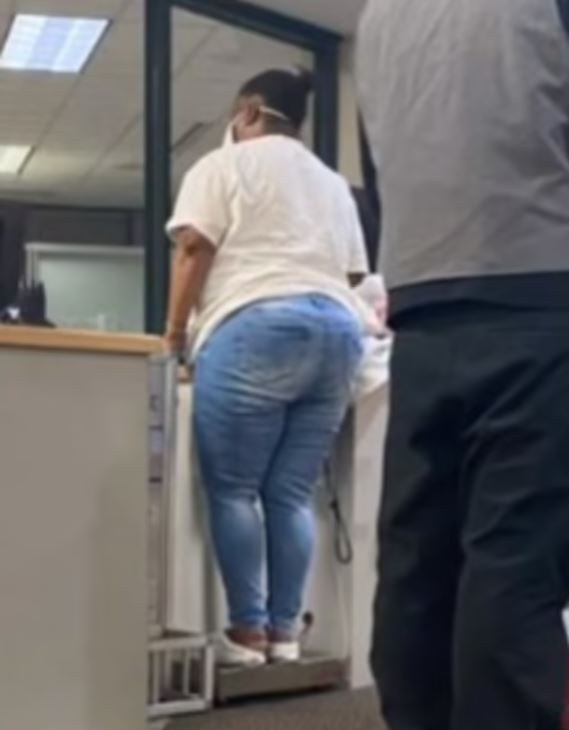 In response to rising obesity rates, the Federal Aviation Administration announced in 2021 that airlines might require plus-sized passengers to provide their weight or step on a scale before boarding.
The goal was to gather more accurate data on average passenger weights to ensure aircraft do not exceed weight limits, particularly for smaller planes. The guidelines stipulate that the scale readout should remain hidden from public view to protect passenger privacy.
The incident shared on TikTok raises questions about the balance between passenger safety and privacy, as well as the potential impact of weight-related policies on travelers of all sizes.