A woman named Sara Aziz found herself in a situation that led her to call emergency services while moving the sofa, after realizing that she didn't need a man.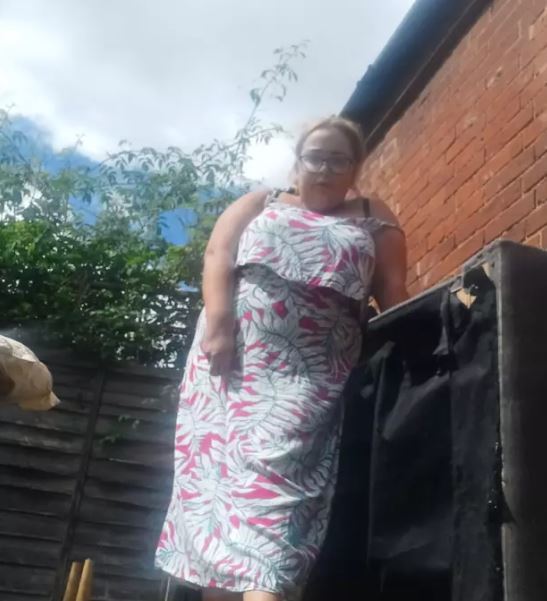 Sara, a 30-year-old from Colchester, Essex, decided to put her independent spirit to the test by attempting to single-handedly move a couch from her first-floor lounge to the lower level of her maisonette.
However, due to the restricted space, the grey fabric sofa became lodged between the banister and the wall. Determined to free the couch, Sara attempted to shimmy under it and wriggle it loose. Unfortunately, she slipped and fell backward. Worse still, she found herself trapped underneath the sofa for 90 minutes.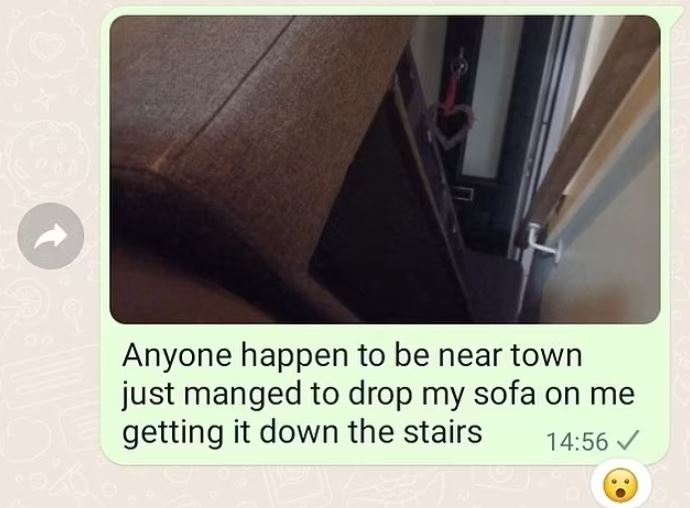 She explained: 'I got a new sofa so that's why I was getting rid of the old one.
She explained: 'I got a new sofa so that's why I was getting rid of the old one.
'I thought "You know what? I can do this, I'm an adult, I don't need no man, girl power" kind of thing'.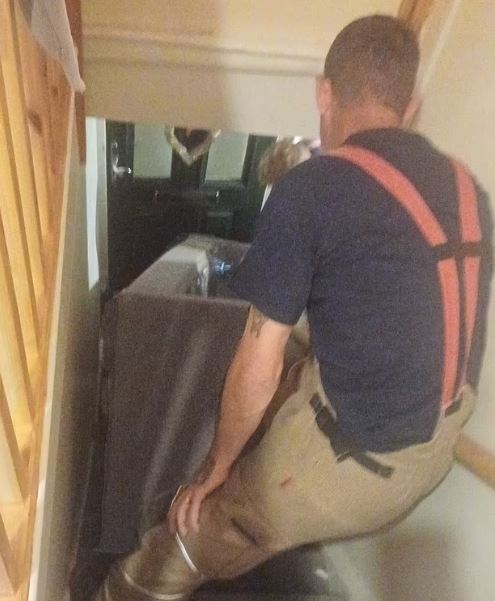 However, upon lifting the three-seater sofa, she was taken aback by its weight. Nonetheless, she determined to power through, Sara reassured herself, telling herself 'I have got this' that she could handle it, and persevered for an additional 20 minutes. 
She successfully maneuvered the sofa out of the living room door and reached the halfway point on the stairs when it became stuck between the walls, Sara recalled.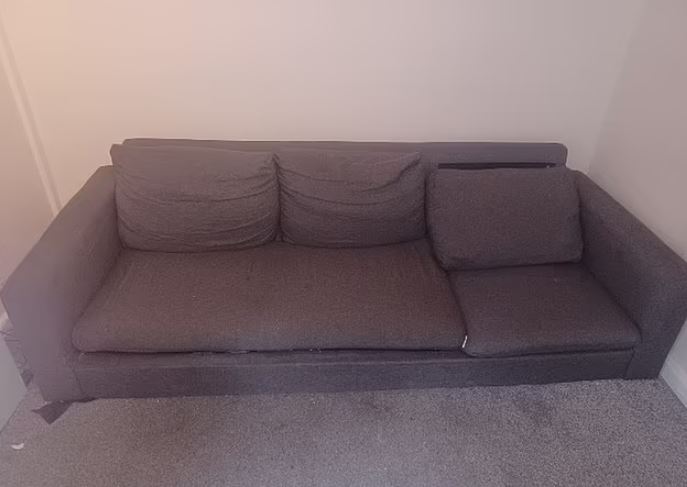 'I shimmied underneath it to try and angle it a little bit better and that's when I just went.
'One minute I was up and the next minute I was down. I fell on my back, which hurt, and because the sofa was too low down I couldn't get back up again'.
The distressed woman resorted to frantically texting and calling her family members using her phone tucked inside her bra. Unfortunately, she was dismayed to find that her father was busy completing his daily shopping at Tesco.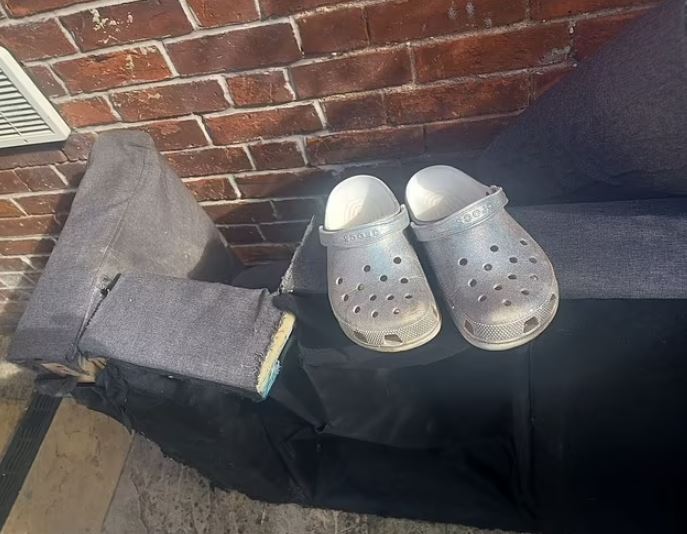 After being rescued, she then climbed the stairs and took pictures of the ongoing process of disassembling the sofa to prove her incredulous sister wrong.
'When they lifted the sofa off me I walked back up the stairs so they could get rid of the sofa.
'I took the picture of the fireman on the stairs as I knew my sisters wouldn't believe it - and I thought he was quite handsome.
'You couldn't make my life up'.
Thankfully for the 30-year-old, she eventually felt embarrassed and decided to call 999 for assistance. An ambulance and a fire crew were promptly dispatched to rescue her.
She said: 'I was like "what do I do?" I had to do the most embarrassing thing in the world and call the fire brigade, I was stuck for 90 minutes.
Within minutes of the fire crew's arrival, they skillfully managed to extricate Sara from her predicament. The rescuers used a saw to cut the edges and free her.
Red-faced, she said:  'The firemen were very handsome but I was lying there looking like a slug so I don't think I looked as good'.
After receiving a thorough assessment from the medical team, Sara was relieved to discover that, aside from a bruise on her chest, she was unharmed.