Upon receiving the bill after their meal, it is customary for us to quickly review the charges, ensuring that the services provided are accounted for alongside the food and drinks consumed. 
However, it can be surprising to discover an unexpected itemized charge, such as the case with live music, included on the bill. A group of women found themselves in this situation, despite not having ordered it.
A Reddit user, AsperLDN97, shared a receipt showing that his girlfriend and her three friends were individually charged $8 for live music.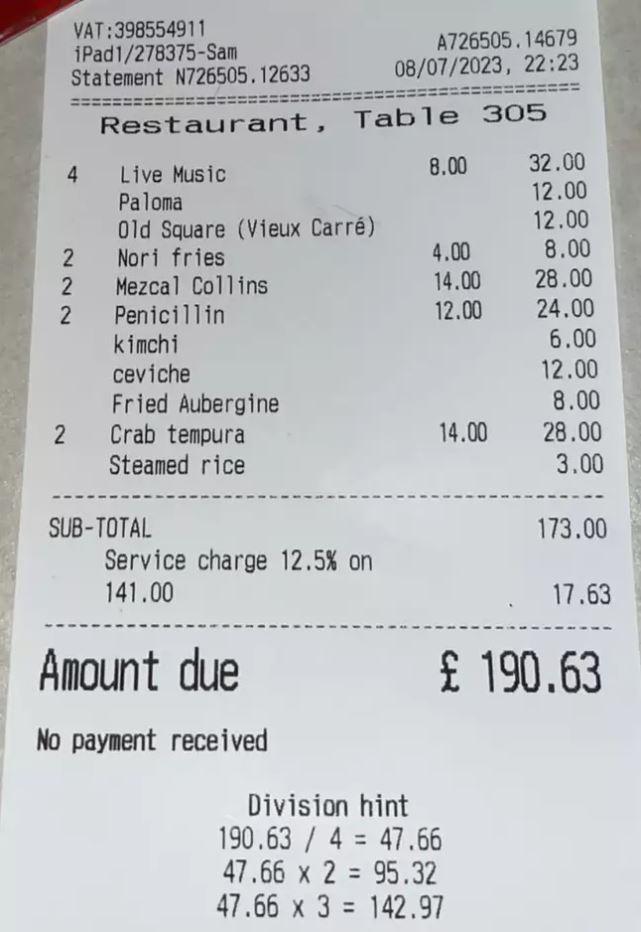 He said: "GF and her friends were charged for live music at a restaurant",  "Is this a new thing? Never come across this before..."
After the post was shared, a few people shared that they had also experienced encountering similar charges.
A picture of the receipt was shared, which showed four separate charges for 'live music' at a rate of $8 each, resulting in a total of $32.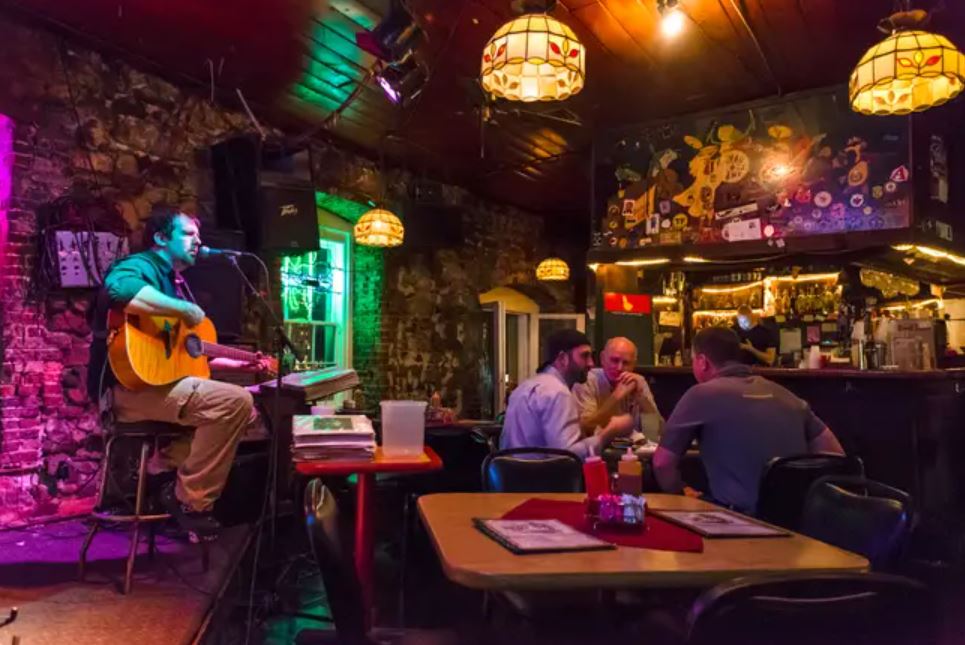 The name of the bar was not mentioned in the post. However, it's difficult to verify the claims. 
The bar faced criticism and received backlash from numerous internet users who expressed their anger and deemed the price for "live music at a bar" to be unreasonable.
However, there were people who defended the bar, explaining that it could be a "cover charge" commonly imposed by establishments to account for the cost of entertainment.
One person wrote: Are you kidding? Isn't it just called a "cover charge"? I've also been billed for live music in restaurants, and more than $8. I didn't think anything of it. Musicians were part of the service the restaurant provided, and we appreciated their music.
Another commented: That's absolutely absurd! The owners of this restaurant is really scamming their customers. I would never step one foot into that place!    
I once went to see a friend play live music, it was at a buffet restaurant with new owners. Soft drinks were $5 each. Live music night cost more for your buffet per person. It was quite the shock, but no one returned, including the musician friend, and the place closed down within 6 months, another added.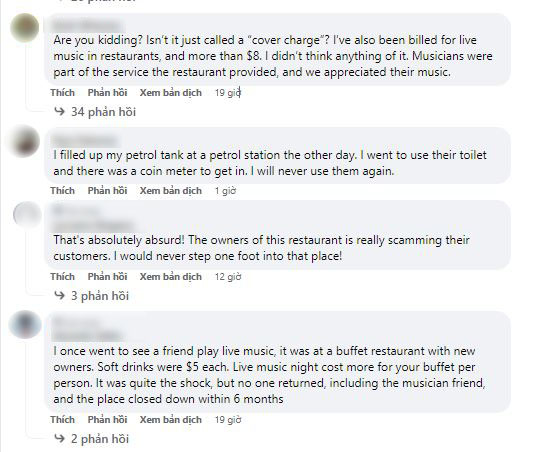 Was it live music? The musicians weren't paid? When you go to a concert you pay right? You pay the concert and and if you eat something you pay... what is wrong is that customers must be informed of that!!!!someone else commented.
I'd never go back. I've been many places with live music and none ever charged me for it. This place is nuts. said another.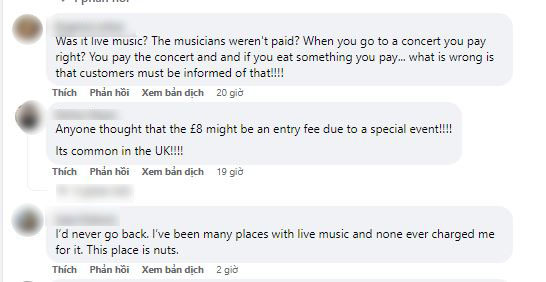 Some commented If I go for a meal, with friends, I want to chat and catch up ... I'd be really annoyed if I had a live band playing, and being charged for a band I hadn't chosen to go and see, I'd be even more annoyed.If it was in a different room where you could eat your food, then go to see band, then maybe. But having to pay for a band that I didn't like and ruined the meal .... I'd be wanting them to pay me Think I'll give this place a miss .