Little did they know that their encounter with the animals would be more intimate than expected.
As they walked along the track, the presence of a badger cub caught their attention. While wildlife sightings were not uncommon in Cotswold, the cub's behavior indicated something was amiss.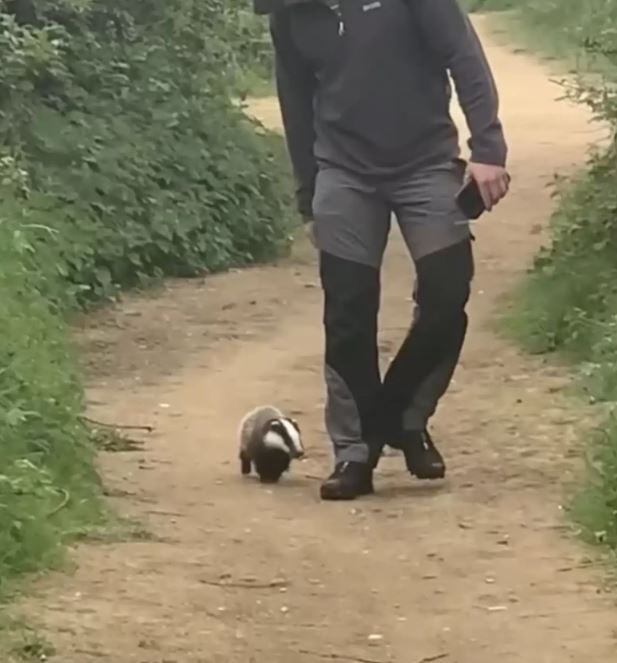 Robinson explained that the cub, a young female, emitted squeaks and trailed behind a man persistently, demonstrating signs of distress by incessantly biting his boot.
The badger's persistence and the fact that it was still daylight raised concerns for Robinson. She sensed that the cub needed assistance.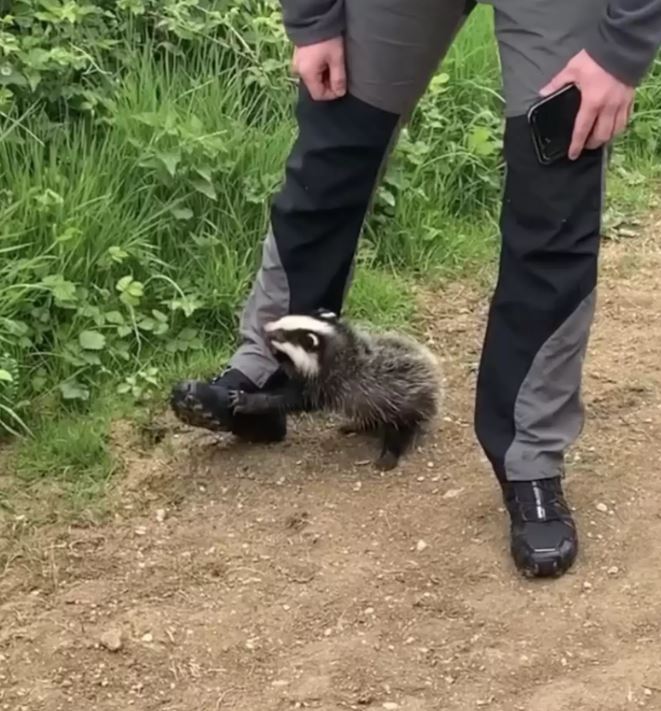 Drawing closer to the man, the badger suddenly left his side and approached Robinson and her daughter.
The woman saw something was wrong and she took immediate action. Seeking guidance on how to assist the displaced badger cub, Robinson reached out to Vale Wildlife Hospital, a nearby wildlife center. 
With the guidance of the hospital volunteers, Robinson carefully picked up the cub by the scruff of her neck, reminiscent of how a mother badger would handle her young, and wrapped her in her coat. As soon as she held the cub, the chattering ceased, and the cub nestled in her arms.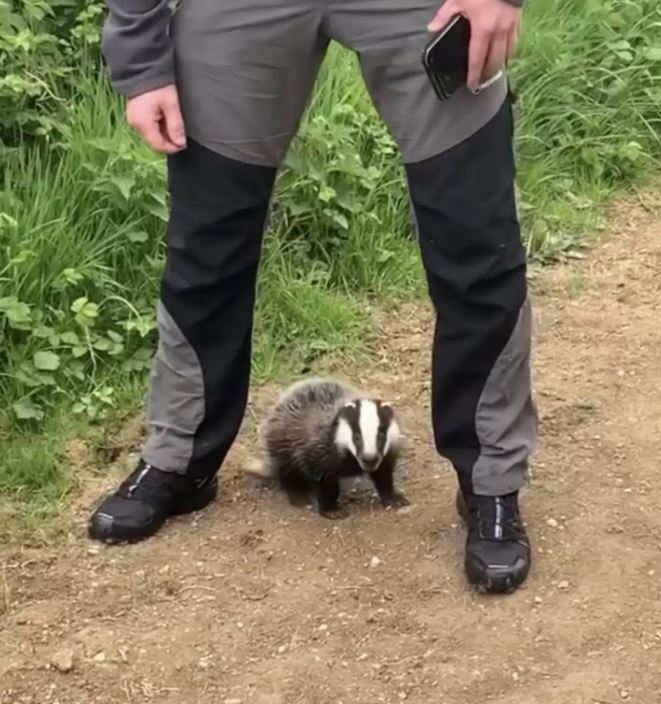 Safely cradled by Robinson's daughter, the badger cub was transported to Vale Wildlife Hospital. There, a team of experts provided the necessary medical care and affection for her recovery before she could be reintroduced to the wild.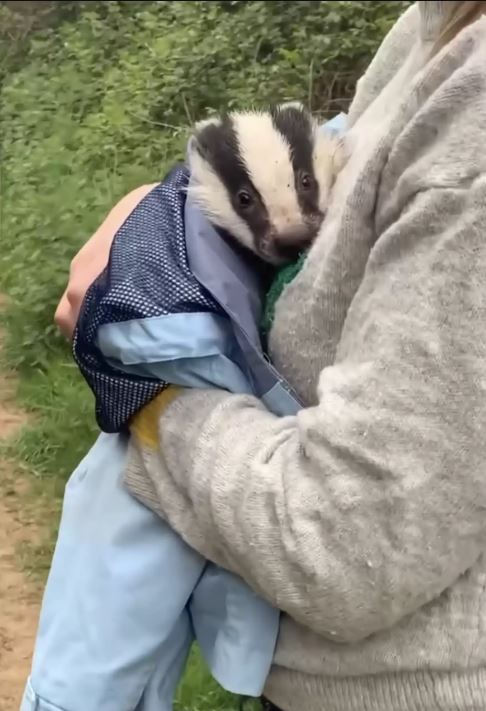 Robinson expressed her gratitude for Vale Wildlife Hospital, emphasizing their invaluable support throughout the rescue. Their expertise and assistance were instrumental during this unexpected encounter.
The youngster eventually recovered her strength and was declared prepared to go back to her Cotswold habitat. Robinson hasn't seen the badger since, but she takes comfort in knowing that, because of the committed care she received, the once-distressed cub is now secure and flourishing in her natural home.