A video of a woman being charged by an elephant has gone viral on the social media platform Twitter in India, The Sun reported on April 29.
In the video, the woman holds a banana and a small bunch of bananas to feed an adult elephant. Interestingly, she doesn't allow the elephant to eat right away but rather holds the banana to lure it to follow her.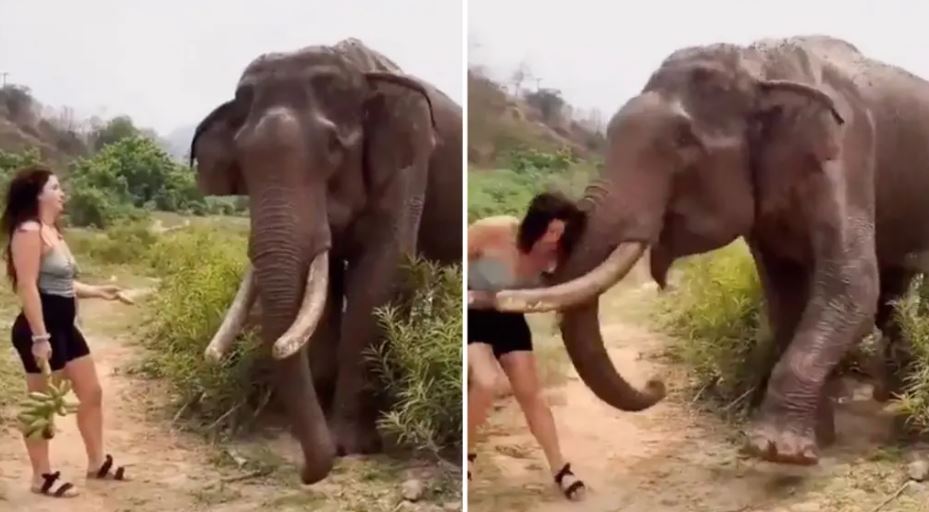 The large elephant seems to feel uncomfortable being "led." It charges at the woman's stomach with its tusks.
In the video, the woman only has time to scream once before being thrown several meters away by the charge.
According to The Sun, the elephant did not attack again and the woman was not in life-threatening danger. The incident is said to have occurred in a conservation area in India.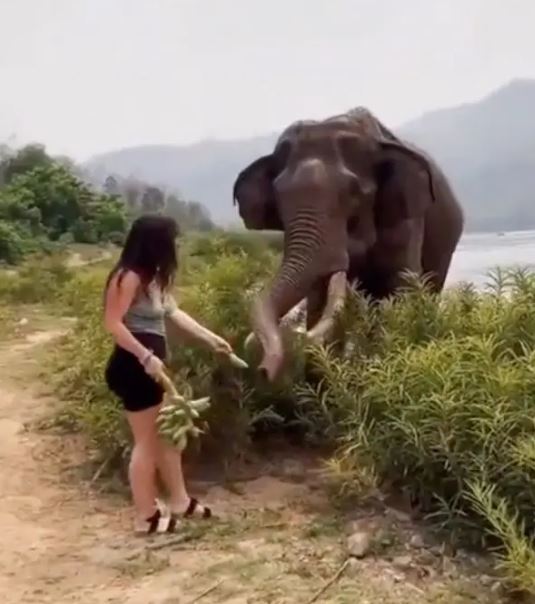 The video was posted by Susanta Nanda, an employee of the Indian Forest Department. Nanda regularly shares clips of wild animals in Asia on Twitter.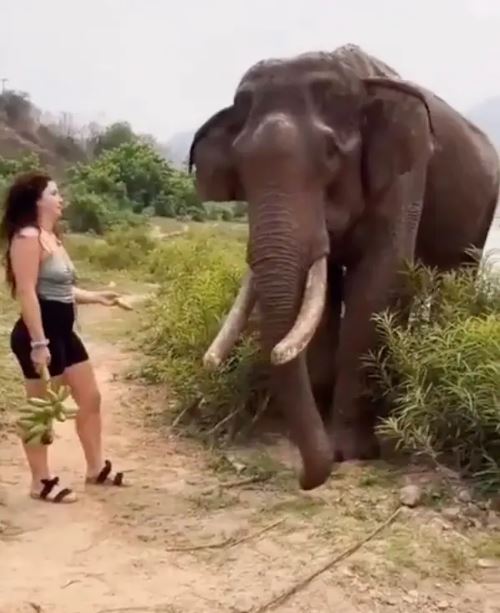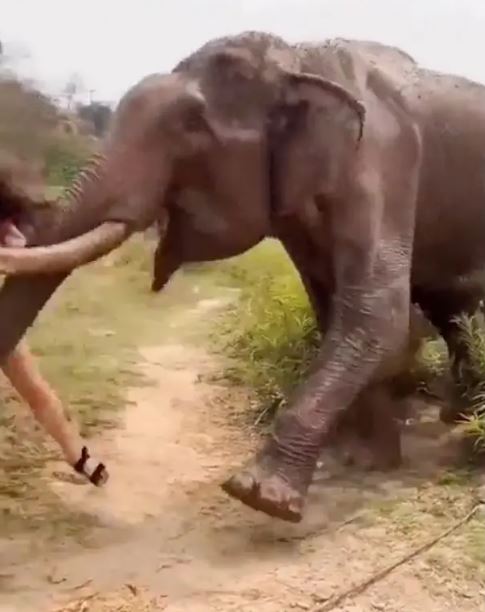 One Twitter user commented that emphasized the immense power of elephants, warning against teasing them. Another person wrote that elephants are the most dangerous creatures in the dense forests of India and emphasized the importance of keeping a safe distance from them, suggesting that the woman was wrong to try to get too close to the elephant.
"I always keep at least 100 meters away from them. She was wrong to try to get too close to the elephant," another person wrote."
Watching the video below: