"Memes," or memes in general, have never lost their place on the internet, and it's arguably a more creative and playful form of emoji for fun conversation. There are a number of expressions that were chosen as memes that helped make these characters more popular than people in real life, making the public even more interested in when the "successful adolescence" phase came about from then on. The following are 3 typical cases that impressed netizens the most.
1. Success Kid
Arguably one of the most influential emerging photographs of the late 2000s, the success kid was widely used as a meme by many as an ideal fashion trend for young people. The meme is of a boy exuding extraordinary confidence as if he's just completed an impossible mission to save the world. 2008 was the time when the successful boy became popular and attracted more attention because his proud expression could also be transformed into a cute and angry child's face.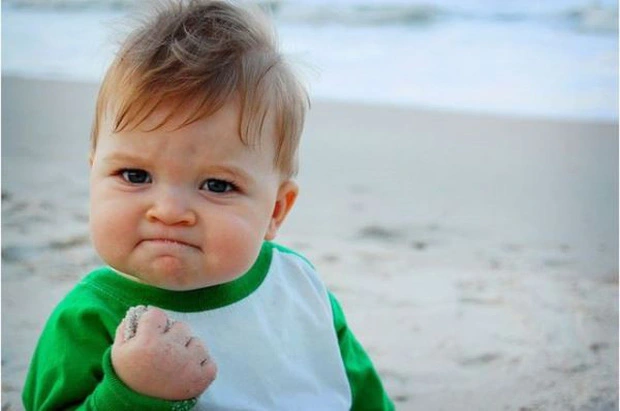 Everything is simpler than you think. In fact, it's a very ordinary photo of a young Sammy Griner playing with his mother at the beach in 2007, just as she picked up the camera to capture the moment of her son. Of course, no one predicted that Sammy's face would one day become a familiar online phenomenon for many generations.
However, after a time that seemed to be gradually forgotten, an incident in 2015 suddenly made Sammy's name ring again. At that time, Sammy's family was in a difficult situation. His father was seriously ill and urgently needed a kidney transplant, but he couldn't afford the cost of the operation.
After hearing the news, Sammy and his family received a series of generous donations totaling $88,000, exceeding the goal of $75,000 needed for the surgery.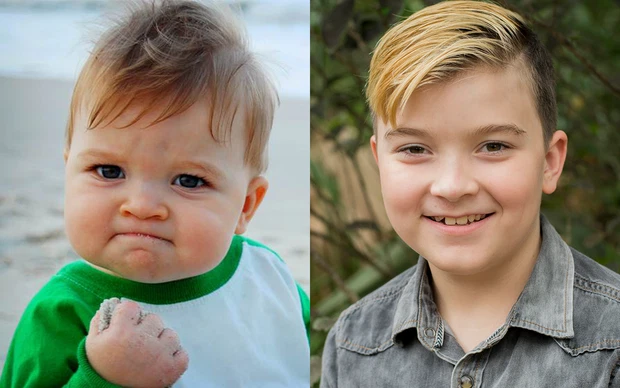 2. Disaster Girl
In 2004, a photo of a little girl with a smiling face shocked the entire Internet, just because the background was a house on fire behind her, and her smile seemed to be quite "conspiracy" and concealed confusion.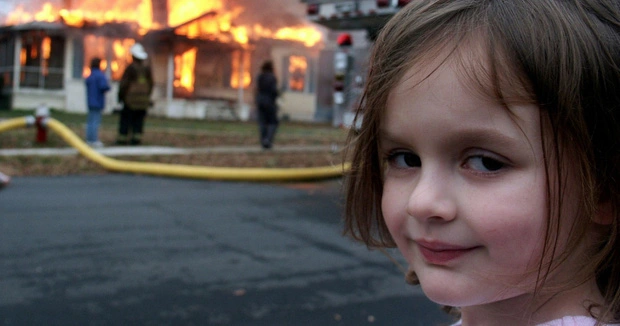 As it turns out, the photo was taken by Dave Roth while watching a fire drill near his home in North Carolina, USA, and no truly tragic accident occurred. When he did, he brought along his daughter Zoe, who happened to be smiling at the burning house scene to capture the moment.
If you don't know this, a lot of people think that little Zoe may... mastermind this fire, or caused some shady things behind this unlucky house. Later, the above photo was used as a model for many events in the world, especially those related to accidents, risks, or natural disasters.
After many years, Zoe's life is still as usual, and her classmates understand her language and often joke about this memory. However, Zoe is now 20 years old, and she doesn't appear too salty and greedy for fame and fortune because of this.
It is simply an unforgettable scene in childhood. "The meme's fame also sometimes helps me earn money to pay for college, but in the end I just want people to know me like any other normal person."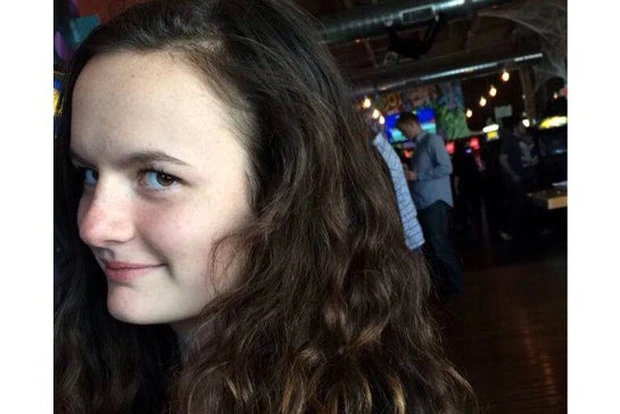 3. Bad Luck Brian
"Bad Brian" is also a name that many netizens have mentioned for many years. It is about a boy with braces, blond hair, and wearing a red knitted tie button sweater, which is often associated with the image. "Nerd" is easily teased, and the company seems to be a forced smile as if there is sadness hidden behind it.
The image first appeared on Reddit in 2012 as a photo manipulation after an unfortunate incident. Since then, the trend of using "unlucky Brian" as the background of unlucky occasions has been sought after by many netizens.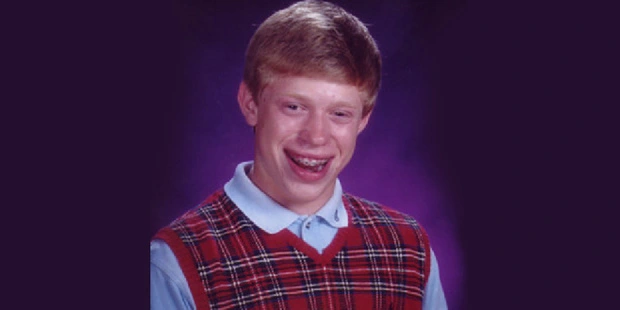 Later, the real person in the photo also had the opportunity to officially speak out on Reddit, revealing that his real name is Kyle, not Brian and that he was more than happy to be photographed at the time.
The photo was taken as a student photo of Kyle in 7th grade but was later destroyed and re-photographed because the principal disagreed with his facial expression and smile. However, someone still found and tracked down this first original image, making it one of the most popular memes of the past decade.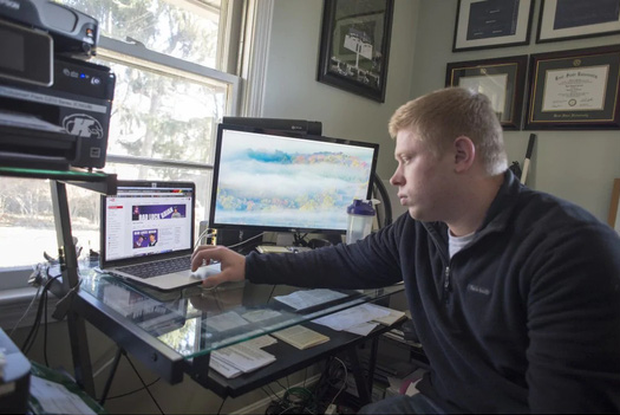 Kyle is much fatter now, with short hair, getting rid of braces, and a much more handsome look. Perhaps the only common denominator that is still recognizable among the images of Brian is Kyle's similar smile.
Even so, Kyle still prefers to be a young man living a normal life rather than becoming a famous social media phenomenon like he used to be.